Woman Fatally Hit Looking for Dog During Early Morning Hours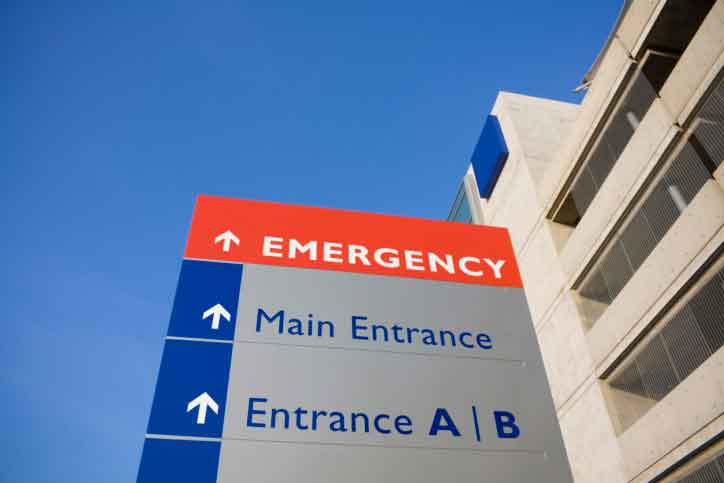 A 27-year-old woman out looking for a dog was hit and killed by a passing car in Panorama City on October 8. The accident happened shortly before 3 a.m. The driver, a 21-year-old man, remained at the scene and was tested for alcohol.
Police indicated that neither alcohol nor speed seemed to have been a factor, however. Footage of the car shown on CBS news, however, indicated that the area was very dark at that time in the morning. The accident occurred in the 8200 block of Burnet Avenue.
The woman appeared to have been looking for a neighbor's dog, which has since been found. Neither her name nor the name of the driver has been released.
Family members of the woman were alerted immediately about the accident by a witness. Some of them approached the driver. Police were called to maintain order.
Pedestrian Accidents on Rise
The tragedy highlights a recent spike in pedestrians being killed by car accidents. Between 2006 and 2016, the number of pedestrians fatally struck by a vehicle climbed 12%. During 2015, the last year for which statistics are available, 5,376 pedestrians were killed by cars nationwide — 15 people every day.
Liability in Pedestrian Accidents
While it's not possible to comment on what caused the October 8 accident, certain comments can be made about liability in pedestrian crashes.
In any accident, motorists and pedestrians are both responsible for obeying the rules of the road, any laws, and regulations. Motorists must drive safely, for example, keeping an eye out for pedestrians as well as other cars. The vehicle's safety equipment, such as headlights and horn, must be in proper working order. The drivers must obey the speed limit. Pedestrians have the right of way if they are crossing a street.
Pedestrians must follow the rules of the road, laws, and regulations as well. They should cross the street in designated areas if there is one. They should walk on a road on the shoulder or the edge, in the same direction as the traffic.
In addition, pedestrians are urged as a safety measure to wear bright or white clothing and reflective material so they may be seen. It is also a safety measure to carry a flashlight at night so they can be seen. Pedestrians should watch out for cars and be aware of traffic patterns.
A court may find either driver or pedestrian negligent in an accident if they have not followed rules of the road, laws, regulations, and basic safety precautions. In addition, of course, neither should have been drinking. A court may also determine that each party is negligent to some degree. If this happens, any monetary damages one party receives may be reduced by the percentage they are deemed liable for the accident.
If You Need to Contact a Pedestrian Accident Lawyer
The Ellis Law Firm aggressively represents victims of car accidents in the Los Angeles area. If you or a loved one has been hurt or killed as a result of injuries caused by a car in a pedestrian accident, or other type of accident, please contact us today at 310-641-3335. We have two decades of experience in California law.
Our consultation is free. We will perform a thorough case review and advise you of your rights. We will fight for those rights.
Additional Resources:
Woman Struck, Killed by Car While Looking for Dog in Panorama City. CBS Los Angeles. October 8, 2018. https://losangeles.cbslocal.com/2018/10/08/panorama-city-fatal-crash-looking-for-dog/
Pedestrian and Bicycle Information Center. Fact Sheets. http://www.pedbikeinfo.org/data/factsheet_crash.cfm
Pedestrian and Bicycle Information Center. Safety Tips for Pedestrians. http://www.pedbikeinfo.org/community