Will Airbag Deployment Affect Your Car Accident Case?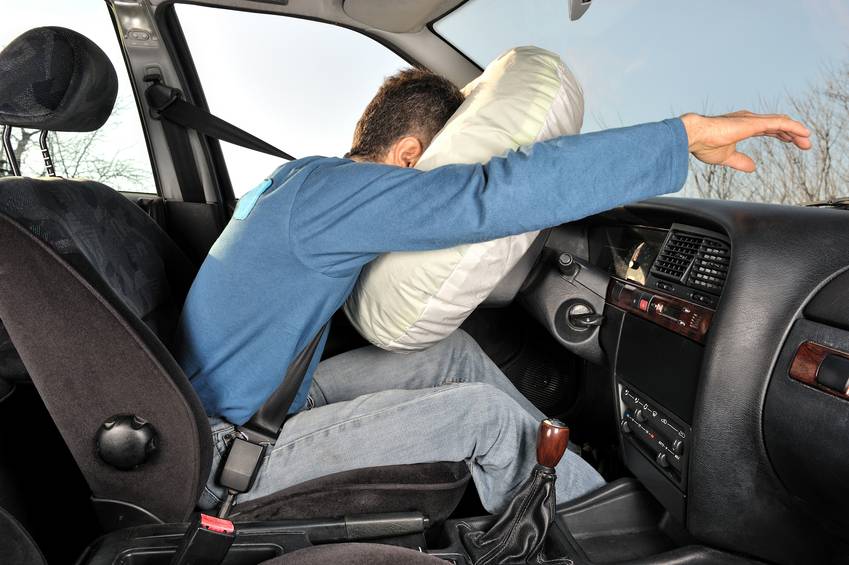 Airbags can play a major role in the value of a personal injury claim. Ellis Law Corporation wants everyone to know how airbags and their deployment impact legal standing. What follows are a series of scenarios involving airbags and what they can mean to claims and settlements.
Settlements can be higher if airbags deploy
Airbag deployment is associated with larger payouts from both insurance companies and court settlements and verdicts. Deployment implies there was a strong impact and greater chance of injury. Claims software is utilized to establish the worth of a personal injury matter. If a car crash was involved, one of the questions asked is if the airbags deployed. If deployed, the accident is assumed to be serious claims of serious injury are more compelling to judges and juries.
No seat belt when airbag deploys
Airbags are designed to work with safety belts, not to replace them. In Los Angeles, you are required by law to wear seat belts. Insurance companies may penalize you if it's discovered you were not wearing seat belts during an incident, regardless of circumstances or who was at fault. Insurance and personal injury lawsuit settlements can be reduced. You may have to prove wearing a seat belt would not have prevented injury, which can be difficult.
Soft tissue damage and airbag deployment
Soft tissue damage involves pain in the shoulder, neck or back. These injuries are often subjective, as there are no significant medical procedures for identifying soft tissue damage. But, if the airbag deployed, adjusters and juries may operate under the assumption there was a greater chance of injury, including soft tissue damage.
Rollovers and airbags
Note that not all airbags are designed for rollover crashes. When cars flip, there can be – unlike a side or frontal impact – a series of impacts. In the case of rollover, the airbag needs to remain inflated longer. Overall, accidents involving rollover and airbag deployment can be worth more because they are extended events, increasing the possibility of injury. In turn, settlements can be larger for pain and suffering.
Airbags are often responsible for injury
While airbags are engineered to minimize injury, they literally explode with sudden and intense force. Throughout Southern California, an airbag causes injury on a regular basis. They have been known to break noses and result in fatalities. Even if the resultant injury is debilitating and life altering, going after airbag manufacturers can involve a complicated legal process that is very difficult to navigate without experienced help by your side.
Ellis Injury Law
The car accident attorneys at Ellis Injury Corporation know the legal parameters involved when it comes to everything from irresponsible texting to airbag deployment. If you or someone you care about in Los Angeles has been the victim in an accident involving airbags, call us for a free consultation. We promise to fully leverage our expertise and experience to hold responsible parties accountable.
Additional "airbag deployment injury" resources
NHTSA: Air Bags, https://www.nhtsa.gov/equipment/air-bags
Safercar: Rollover Air Bags, https://www.safercar.gov/Vehicle-Shoppers/Rollover/Rollover-Air-Bags
CarInsuranceComparison: Airbag Installation Decreases Rates for Auto Insurance, http://www.carinsurancecomparison.com/how-much-does-having-airbags-decrease-car-insurance-rates/