Who Can File a Wrongful Death Lawsuit?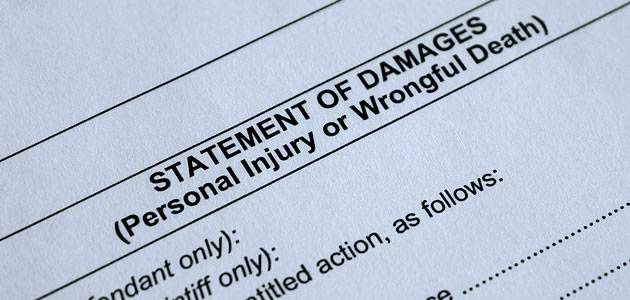 Any misconduct or negligent behavior that causes a family member's death may be grounds for a wrongful death action in California. This type of civil litigation is designed to compensate the decedent's family members for the various losses sustained as a direct consequence of the death.
Under California law, a wrongful death lawsuit may be filed by heirs or survivors of the decedent (or estate), in an effort to recoup damages, where "fault" is expressed only in terms of a monetary award. This contrasts to a criminal suit, which would seek imprisonment or another type of punishment for the accused. Wrongful death claims commonly arise from defective consumer products, medical malpractice, fatal auto accidents where drugs or distraction played a role, or other circumstances where another party's negligence, intentional acts or careless actions caused the untimely death of a loved one.
All states have statutes that allow avenues of legal recovery for the wrongful death of a relative, but these laws also stipulate which persons are eligible to sue for damages.
Who can file a wrongful death claim in California?
According to California Code of Civil Procedure, the following persons are allowed to bring a wrongful death claim:
The decedent's surviving spouse, if the two were married at the time of death
The decedent's surviving domestic partner, who is legally registered in California
The decedent's surviving children
Only in situations where the deceased has no surviving children, partner or spouse, can a wrongful death suit be brought by the decedent's siblings, parents or those who are entitled to the estate of the decedent by "interstate succession."
In addition, a stepchild may pursue wrongful death damages if they can prove that they were financially dependent on the decedent, relying on them for at least 50 percent of their support. California also allows a putative spouse (a spouse of an invalid or voided marriage who believed in good faith that the marriage was legally valid) and their children to file a claim if they depended on the deceased for financial support.
Compensation for economic & non-economic damages
Claimants can seek to recover several types of monetary damages in a California wrongful death claim, including those that would compensate for the personal losses incurred as a result of the death, as well as any future harm or losses that are expected.
Funeral and burial expenses
The decedent's past hospital and medical bills
Value of household services that would have been provided
Loss of future financial support
Loss of love, companionship, protection, assistance and moral support
Loss of training and guidance
Loss of enjoyment of sexual relations
Loss of the potential earnings and wages the deceased would have earned
Similar to bringing a personal injury lawsuit in California, claimants have just two years (from the date of the death) to file their claim in court. Missing this statute of limitation will jeopardize your right to seek fair compensation for the death of a loved one.
After the traumatic loss of a family member or loved one, you may feel unprepared to deal with legal matters. Here at Ellis Law, our Los Angeles wrongful death lawyers are sensitive to the emotions and needs of our clients during such trying times. Our compassionate legal team will meet with you free of charge to help you determine the best course of action.
Ellis Injury Law maintains 20 office locations throughout California, and offer aggressive, results-oriented representation to all of our clients. Contact us today for a complimentary case review.
Additional Resources for "Filing a Wrongful Death Claim in CA":
Cornell Law, Wrongful Death Action https://www.law.cornell.edu/wex/wrongful_death_action
Judicial Council of California, 2015 Court Statistics Report http://www.courts.ca.gov/documents/2015-Court-Statistics-Report.pdf
com, California Wrongful Death https://www.justia.com/trials-litigation/docs/caci/3900/3921.html