Trial Begins for Driver of Venice Boardwalk Rampage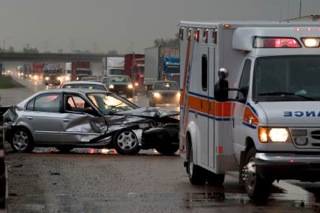 The trial has begun for a man accused of plowing his vehicle into a crowded boardwalk, killing one and injuring 17. While Los Angeles will be watching this trial closely to learn the fate of the driver, the legal team at Ellis Law wants to remind residents of the city that a Los Angeles car accident attorney can help victims of car crashes pursue legal compensation for their injuries and other losses.
Driver pleads not guilty
Nathan Louis Campbell has pled not guilty on charges of murder, assault with a deadly weapon and hit-and-run. According to witnesses, Campbell jumped his Dodge Charger over a curb and onto a crowded Venice Boardwalk on August 3, 2013. Campbell drove the vehicle at least 25 miles per hour on the boardwalk, killing a 32-year-old Italian woman who was on her honeymoon. Another 17 were injured by the vehicle before Campbell drove away from the scene.
A few hours after the incident, Campbell walked into the Santa Monica Police Department, stating, "I'm the one you're looking for. I'm the one who hit all those people," according to a report from the Santa Monica Mirror. A blood test performed at that time showed Campbell had a blood alcohol level of .09, which is just over the legal limit.
Intentional or tragic accident?
Prosecution for the case allege Campbell was trying to run down a drug dealer who he believed had cheated a friend of his, plowing through the packed boardwalk in anger. The defense attorney will argue that the boardwalk incident was a tragic accident, and that his attorney was actually trying to avoid hitting pedestrians on the crowded stretch.
The Venice Boardwalk is a popular tourist spot in Los Angeles. Witnesses have come from around the globe to give their testimony for this case. One witness recalls hearing Campbell rev his car engine, while another testified seeing a "manic grin" on Campbell's face as he drove through the crowd. If Campbell is found guilty on the murder charge, he could face life in prison.
Consult with Los Angeles car accident attorneys
While this catastrophic event has garnered plenty of media attention, there are many hit-and-run accidents in L.A. that never make the headlines. In fact, according to a report at Reuters earlier this year, Los Angeles has been named the "hit-and-run capital of the nation." City leaders have been diligently working to help L.A. overcome this reputation, by establishing an alert system to help track down motorists that leave the scene of an accident.
If you or someone you love has been the victim of a hit-and-run accident, you know all too well how quickly life can change course. Perhaps you have struggled with injuries from your crash or the financial strain of being out of work while you healed from the accident.
At Ellis Injury Law, we work with car accident victims every day to help them get the legal compensation they are entitled to, so they can move forward with their lives. To speak with an experienced attorney and get a free evaluation of your case, contact Ellis Injury Law at 310-641-3335.