Top 10 Summer Injuries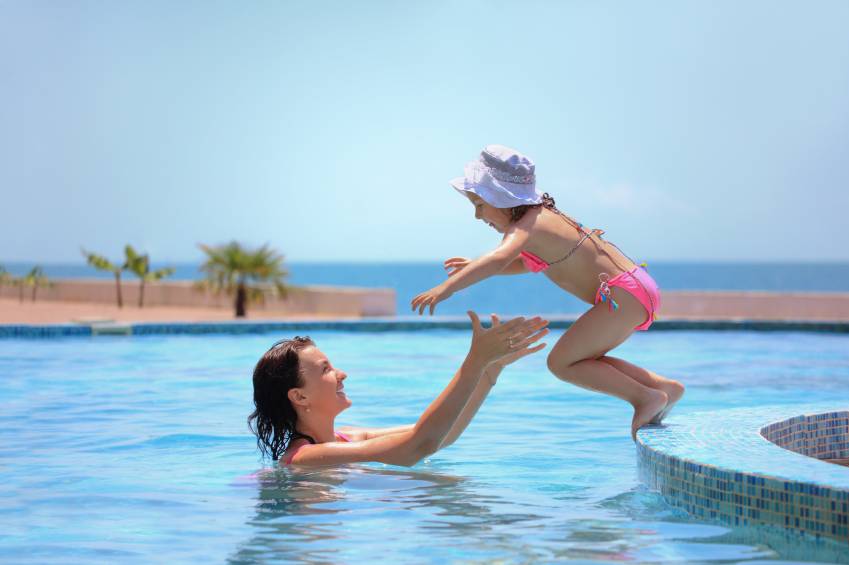 A combination of warm weather and no school can be a dangerous combination for many parents this summer. Though all summertime pastimes carry some degree of risk, some are more hazardous than others. Family fun should be a top priority for everyone, but outdoor recreation and sporting activities cause thousands of injuries each season – ranging from cuts and burns to broken bones. By ensuring proper supervision of children and following safety guidelines, you can reduce the risk of preventable accidents this year and avoid a trip to the emergency room. 
According to the CDC, emergency room visits spike drastically during the summer – here's how to sidestep danger and avoid becoming another statistic.
Top 10 summer injuries
BBQ mishaps – You may fancy yourself a master at the grill, but BBQ blunders account for thousands of home fires and ER visits for burns and smoke inhalation. Always use caution when opening and lighting the grill, and keep young children away.
Sunburns – Even on overcast days, just a few hours of sun exposure can result in severe sunburns, some requiring medical treatment. Use a high SPF (preferably 35 or higher), and re-apply every hour or after swimming or sweating.
Lawnmower injuries – Always use protective clothing and gear when mowing your lawn or even weed-wacking. Whirling blades can cut off fingers, toes and other body parts in the blink of an eye. Never let kids on a riding mower and keep them a safe distance when doing any landscaping work.
Boating accidents – A beautiful, relaxing day on the water can turn into tragedy when alcohol is involved. Drinking and boating does not mix, and families are reminded to ensure that all children are wearing life jackets when on board.
Fireworks-related injuries – Thousands of people, mostly children under the age of 15, are harmed by fireworks accidents every summer. Whether misused or defective in nature, fireworks are a top summertime hazard. Always use fireworks responsibly and never allow children to play with them.
Trampoline accidents – A favorite among small children and even teens, trampolines can lead to severe injuries, including broken bones, head trauma and spinal cord injury.
Playground injuries – Lacerations, concussions and broken arms are common types of playground injuries. Inspect equipment before letting little ones play.
Bicycle crashes – Bicycle injuries, as well as those on scooters and skateboards, skyrocket during the summer. Wearing a helmet and protective knee and elbow pads can reduce risk of injury by 80 percent.
Swimming pool accidents – drownings and near-drownings can happen in just a few inches of water. Never leave small children unattended near water, and keep barriers (at least 3 feet high) up around pools where kids could have access.
Summertime stings – An estimated 7 million people have a life-threatening allergy to bee and wasp stings. Signs of allergy include hives over large parts of the body, difficulty breathing or tightness in the chest, swelling of the tongue and sudden dizziness. Use DEET repellent, protective clothing and be mindful about insect sting dangers.
Accident and injury caused by negligence
Some misadventures are unavoidable accidents. Others may be traced back to negligence, premises liability or defective products. In accidents like these, the victim may have the right to pursue compensation for a variety of economic and non-economic losses. A skilled personal injury attorney can review your case to determine whether you have a viable claim for damages.
Ellis Law is an award-winning personal injury law firm based in Los Angeles. For nearly 30 years, our dedicated attorneys have been winning claims against negligent manufacturers, property owners and businesses. If someone in your family has suffered a summertime injury, learn more about your rights to legal recourse. Call us toll-free at 310-641-3335 for a free, no-obligation case review.