The Best Running Gear 2018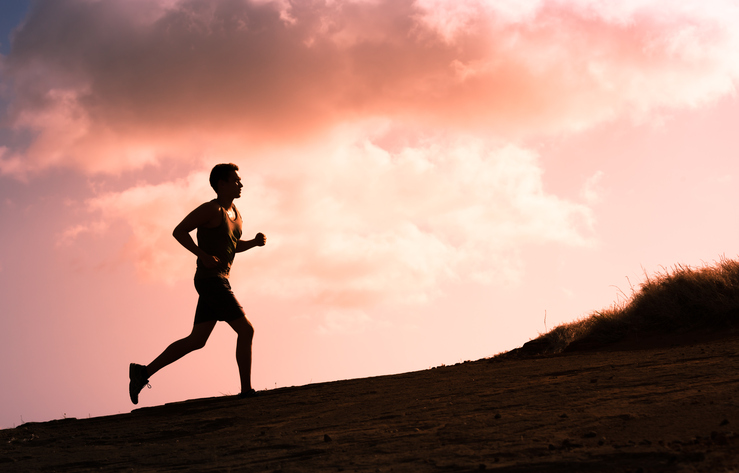 Runners in southern California are very fortunate that they can indulge all year around. It makes for great fitness levels, whether you run along the beach, in the Los Angeles hills, or just get your running cardio in around your neighborhood.
What's the best gear and accessories for runners this year? There are as many opinions as there are runners, but here is a list of some top gear, tech, and accessories.
Two Great Shoes
Every summer, the online edition of Outside tells its readers the top picks for running shoes. This year, the top 2 picks are the Saucony Peregrine 8 and the Invo8 Talon 290.
The Saucony Peregrine 8 is rated highly because it returns energy for the energy you expend. It is particularly recommended for technical trails and mud – yes, mud. It does rain here, and running can be slow going when it comes.
Do you run on hard-packed ground, in the hills or earth baked hard? Then the Talon 290 is for you. Best for flat to moderate grades, where the feel is described as "buttery."
A Place for Your Heart Monitor…and Your Phone
Checking their heart rate before and after is something runners commonly want to do. They may or may not want to check their phone after a run. But, let's face it, a phone is convenient. Plus, it's a way to plan your route, call for aid if you ever need it, and take pictures upon attaining the summit.
The way to have both a heart monitor and a place to carry a phone is the Shapeheart Armband, one of the year's best tech offerings.
The Shapeheart's case is magnetic, so getting the phone out is very convenient.
An Accessory to Carry Almost Everything
Fanny packs have been with us forever, but they aren't great during a run. They bounce up and down and can be annoying.
Enter the FlipBelt. It's a carrying case you wear, but it's flat and therefore doesn't bounce. You can also carry a phone in this, as well as cash or credit cards. You can even buy bottles of water that have been designed to fit in the FlipBelt.
All you have to do is simply pull the fabric tube up around your waist, fill it with anything and everything you may need on a run – credit card, phone, energy gels, emergency change – then flip it over. Just like that you have everything you need conveniently tucked around your waist.
If You Need a Pedestrian Accident Lawyer in Los Angeles
Running in southern California can be a dream. But it's not a dream if you or a loved one is injured by a vehicle, bicycle, motorcycle, or even by a pothole. Other vehicles and unforeseen conditions can cause pedestrian accidents, despite safety precautions.
Ellis Injury Law has been successfully litigating pedestrian accidents in Los Angeles for over two decades. Let us help you if you have been injured while running or walking.
Contact us today at 310-641-3335 for a complementary consultation with an experienced pedestrian accident lawyer in LA. We will advise you about your case at no cost to you.
Additional Resources:
Alger, Kieran. "Best running gadgets 2018: the top fitness tech to help you run better." TechRadar, January 24, 2018. https://www.techradar.com/news/best-running-gadgets
Nyberg, Justin. "The Best Trail Running Shoes of Summer 2018." Outside Online. July 3, 2018. https://www.outsideonline.com/2323196/best-trail-running-shoes-summer-2018