The Best and Worst Bicycle Helmets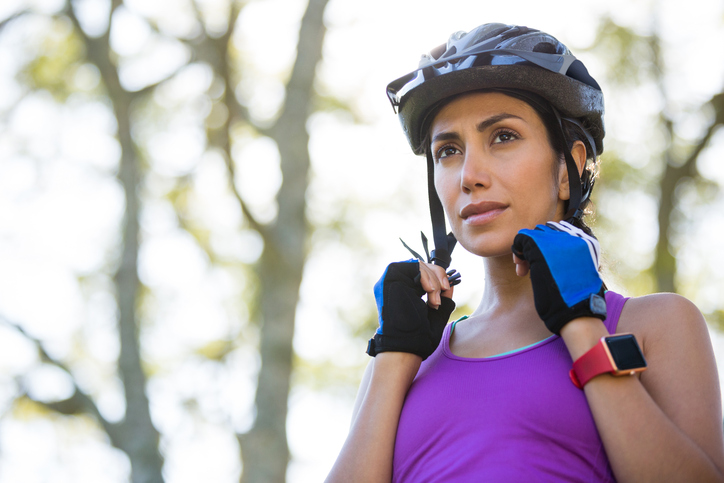 Bicycle crashes can be just as threatening to life and limb as crashes in any other type of vehicle. Bicyclists are not protected by tons of metal, as motorists in cars and trucks are. Bicyclists can be thrown off bicycles by unforeseen divots in pavements or unexpected dashes in front of them by small animals.
Bicycle Fatalities Rising
In 2016, 835 bicyclists died in collisions with motor vehicles, the largest number of fatalities since 1991, according to the Insurance Institute for Highway Safety.
Like motorcyclists, bicyclists need to wear helmets to ensure their safety in the event of a collision or other bicycle accident. Use of a helmet can reduce the chances of sustaining a head injury by half.
A New Ratings System
Which helmet should you buy?
While helmet use has long been recommended, consumer information about the best brand of helmet has been scarce.
However, a partnership between Virginia Tech University and the Insurance Institute for Highway Safety has reviewed 30 models of bicycle helmet and rated them. The ratings were published for the first time in June.
The rating system uses stars, with 5 being the highest (termed "best available" on the ratings list) and 2 being the lowest (termed "adequate"). Ratings with 4 stars are termed "very good" and those with 3 stars termed "good."
The list in each category is given below. Note that models are listed from best helmet to worst helmet within each category.
Helmets are listed from best to worst within rating categories.
4-Star, Best Available
Bontrager Ballista MIPS
Garneau Raid MIPS
Bell Stratus MIPS
Specialized Chamonix MIPS
3-Star, Very Good
Scott ARX Plus MIPS
Bontrager Quantum MIPS
Specialized Prevail II
Smith Overtake
Giro Savant
Bell Draft MIPS
POC Octal
Giro Foray MIPS
Giro Synthe
Giro Sutton MIPS
Specialized Evade II
Garneau Le Tour II
3-Star, Good
Triple 8 Dual Certified MIPS
Bell Reflex
Bontrager Solstice
Bern Brentwood
Bell Division
Schwinn Thrasher
Giro Revel
Schwinn Flash
Kali City
Nutcase Street
Specialized Centro
Bontrager Electra
2-Star, Adequate
Lazer Genesis
Bern Watts
Call an Experienced Bicycle Accident Attorney in the Los Angeles Area
Bicycle accidents, whether they involve a collision with a motor vehicle or not, can do serious damage, causing injuries, property damage, and even death.
If you or a loved one are in need of an experienced bicycle accident lawyer in southern California, call the Ellis Injury Law Firm at 310-641-3335. Our initial consultation is always free. We have been serving the southern California community for more than 2 decades.
Additional Resources:
National Safety Council. "Bike Safety: Live to Ride Another Day." https://www.nsc.org/home-safety/tools-resources/seasonal-safety/summer/bicycles
IIHC News. "New tests show some bike helmets protect better than others. Insurance Institute for Highway Safety. Highway Loss Data Institute. http://www.iihs.org/iihs/news/desktopnews/new-tests-show-some-bike-helmets-protect-better-than-others