Squeeze Play Accidents: When Truck Drivers Put You at Risk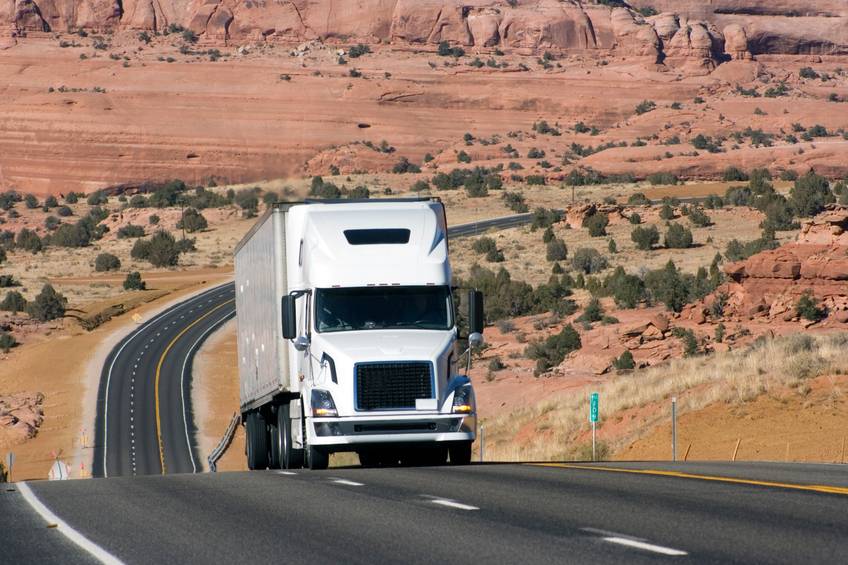 Semi-trucks, 18 wheelers and tractor trailers require special maneuvering on the highway because of their extreme size and length, with some big rigs measuring more than 60 feet long. Negotiating turns is a particularly tricky task for truck drivers who must give their vehicle sufficient space to avoid a rollover.
What is a "squeeze play" accident?
When a big rig begins to make a right turn, the driver has to swing the cab slightly to the left in order to allow sufficient room for the trailer to clear the turn. Unfortunately, passenger vehicle drivers may be unaware of this tactic, especially when the truck driver fails to signal his impending move. Motorists may think that the semi is making a simple lane change, and then attempt to pass the truck on the right, finding themselves caught in a perilous situation, known as a "squeeze play."
While the passenger vehicle is attempting to pass the 18 wheeler, the trailer abruptly swings sharply back to the right, squeezing or sandwiching the car against the guardrail, wall or other type of roadway barrier. Given the immense size and weight of commercial trucks, squeeze play accidents frequently result in traumatic injury, property damage and –  sometimes- loss of life.
In far too many cases, truck drivers do not take their surroundings into consideration, or fail to exercise caution when attempting to make a safe right hand turn.  When negligence is to blame, victims of squeeze play accidents are entitled to make a claim for monetary compensation. Potential defendants include at-fault drivers and/or the trucking company that employs them.
Truck accidents resulting in serious injuries and death
Some of the most catastrophic traffic accidents in California involve tractor trailers. Semis weigh upwards of 60,000 pounds, and the crushing force of an 18-wheeler can demolish a car, causing severe and life-threatening injuries.  Vehicle drivers, their occupants and pedestrians may suffer broken bones, spinal cord damage, lacerations, severed limbs, third degree burns, traumatic brain injury and other types of incapacitating harm.
In the wake of such a tragedy, it's wise to speak with a skilled truck accident lawyer to explore your options for legal recourse. A personal injury lawsuit will attempt to recover compensation for both economic and non-economic damages, including hospital and medical bills, lost income, ongoing treatments, pain and emotional suffering, in addition to compensation for a diminished quality of life.
A qualified attorney can demonstrate if a truck driver did not exercise due caution, or acted negligently when making a right hand turn, putting other motorists at risk.
Tips for avoiding a squeeze play accident
Whether you're traveling on California's interstate freeways or rural roads, it's important to follow some basic tips when driving around big rigs:
Keep at least 4-5 car lengths between your vehicle and a tractor trailer
Avoid driving in a trucker's blind spots (on both sides)
Anticipate which direction a truck will turn, knowing truckers will veer left before turning right
Never pass a tractor trailer on the right side
Commercial truck accident attorneys in California
Headquartered in Los Angeles, Ellis Injury Law works with the industry's leading experts to build compelling evidence in all personal injury claims involving semis and commercial vehicles. Put our experience, dedication, and resources to work for you.
Schedule a no-obligation with our Los Angeles truck accident lawyers today by calling 310-641-3335.
Additional "Squeeze Play Truck Accidents" Resources:
Edmunds.com, How to Share the Road with Truckers https://www.edmunds.com/driving-tips/how-to-share-the-road-with-truckers.html?articleid=43811
OverdriveOnline.com, Trucker gets squeezed into crash in downtown delivery: Preventable or not? http://www.overdriveonline.com/trucker-gets-squeezed-into-crash-in-downtown-delivery-preventable-or-not/