Southern California's 5 Most Dangerous Highways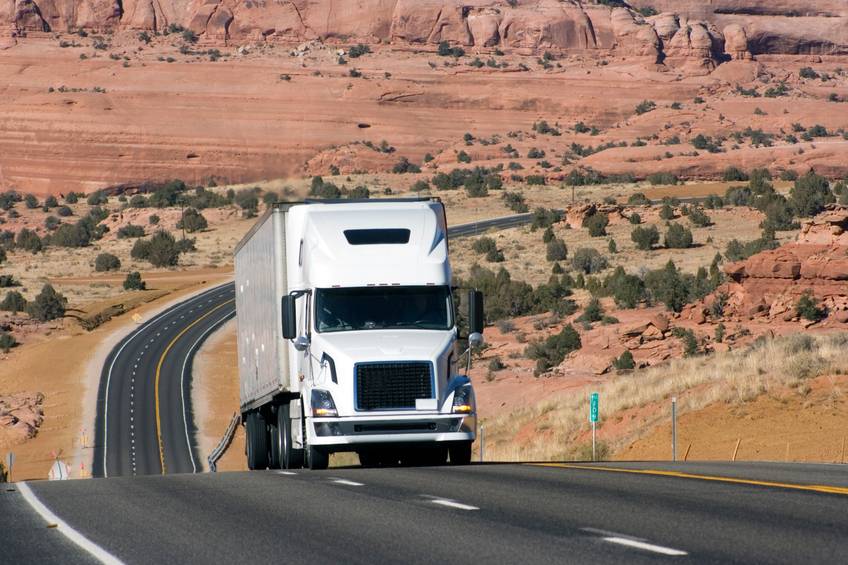 Los Angeles County again ranks number one in California for having the highest rate of traffic fatalities. In 2016, according to the most recent available data from the National Highway Safety Administration, 3,623 Californians died in motor vehicle accidents. More than 790 of those deaths took place in L.A. County — marking a 22 percent uptick in the past four years.
As any local resident knows, Southern California's highways are congested and fraught with dangers, including poor road conditions, sharp curves, fatigued truck drivers, distracted motorists and drivers impaired by drugs and alcohol.
Some freeways and interstates are more hazardous than others. Here are five of the region's most dangerous highways.
Southern California's deadliest highways
Take extra precautions when driving on the following roads.
Interstate 10 – The I-10 has the distinction of being Los Angeles' first freeway. This busy interstate highway is notorious for its disproportionately high number of vehicle accidents and fatalities. Owing to the high traffic volume and speeding drivers, it comes as no surprise that Interstate 10 is a common site of single vehicle and commercial truck crashes.
State Road 138- According to federal crash data, State Road 138, which runs through parts of L.A. and San Bernardino Counties, is among Southern California's most dangerous routes. Sections of the road are infamous for the steep mountainous terrain, sharp turns and sheer drop-offs. Rt 138 has been called "Death Trap Highway," because of its high number of traffic fatalities.
Interstate 5 – Linking San Diego up through Redding and beyond, the I-5 is an integral part of the California Freeway system, hosting more than 1 million motorists each day. This major coastal freeway is home to dozens of fatal accidents annually, particularly in Orange County where large numbers of 18-wheelers increase the risk of serious collisions.
Interstate 15 – The I-15 is a well-traveled state highway that connects San Bernadino, San Diego and Riverside Counties. The stretch between Las Vegas and Los Angeles has been ranked one of the deadliest roads in the U.S. by the Scripps Howard News Service.
State Route 126 – This scenic road that follows the Santa Clara River through Ventura and L.A. Counties has been dubbed "Bloody Alley," thanks to its long history of gruesome traffic accidents. There is a 7-mile stretch of 126 from Hallock Drive in Santa Paula to E Street in Fillmore that is particularly dangerous. Many of the collisions involve speeding drivers and slow-moving agricultural vehicles that are common in the area.
Free consultation with Los Angeles car accident attorneys
Unfortunately, some of these dangerous roads are used by daily commuters, while others are preferred routes for outings farther afield. Whether caused by road debris, poor navigability or inattentive drivers, vehicle accidents on these busy freeways frequently result in catastrophic or fatal injuries.
If you or a loved one were injured by a negligent driver in California, monetary damages may be available to pay for your lost wages, hospital bills, loss of future earnings, and emotional pain and suffering. In the wake of any type of vehicle crash, you need to speak with an experienced Los Angeles truck accident attorney who has the resources and knowledge to get serious results.
Ellis Injury Law is an award-winning personal injury firm boasting 25 years of successful case results. Schedule a free consultation today by calling our Los Angeles headquarters at 310-641-3335.
Additional Resources on California's Dangerous Highways:
CBS News, Fatal highways: America's 9 most dangerous places for drivers https://www.cbsnews.com/media/fatal-highways-americas-9-most-dangerous-places-for-drivers/
NHTSA, Traffic Safety Facts for California 2012-2016 https://cdan.nhtsa.gov/SASStoredProcess/guest?_program=%2FProduction%2FApps%2FSTSI%2FCountyList
VCReporter, Highway 126 remains a dangerous problem https://www.vcreporter.com/2016/10/blood-alley-highway-126-remains-a-dangerous-problem/