Singer Merry Clayton Has Leg Amputation Following Car Crash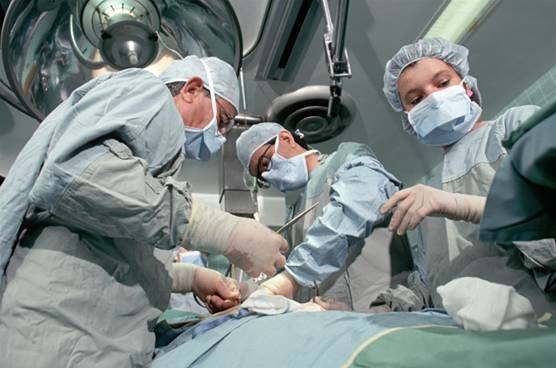 With a career spanning more than 40 years, legendary backup singer Merry Clayton is best known for her attention-grabbing vocals on the Rolling Stones' 1969 hit "Gimme Shelter".
Last week, her manager, Alan Abrahams, released a statement that Clayton had both of her legs amputated at the knees after a 2014 car accident in Los Angeles.
The crash took place just a few months after "20 Feet From Stardom,"a documentary highlighting Clayton and other backup singers, won an Academy Award and brought Clayton renewed attention.
Near-fatal crash caused serious leg injuries
According to Abrahams' press release, Clayton was injured in a near-fatal crash on a Los Angeles freeway on June 16, 2014. While it was announced at the time that she had suffered serious trauma to her lower extremities, only her inner circle knew that she lost both legs in the accident. For over a year, Clayton worked with doctors, surgeons, and therapists and prepared for new prosthetics
The 66-year-old New-Orleans-born singer moved to Los Angeles when she was 8 and began her remarkable career in her teens. In addition to her feature on the Rolling Stones track, she has also sung backup for Aretha Franklin, Carole King, Ray Charles, Tina Turner, Barbra Streisand, Ringo Starr, Neil Young, Joe Cocker, and Lynyrd Skynyrd.
According to her first interview since the accident, Clayton is optimistic that she will get back on her feet and into the studio. She was raised as a gospel singer and attributes her recovery to her faith, family, and good friends like her manager. She also received help from The Jazz Foundation and MusiCares, an organization dedicated to helping musicians, which fitted her home with a stair lift.
Lower body injuries are increasingly more common
According to the National Highway Traffic Safety Administration (NHTSA), lower extremity injuries (LEIs), like Clayton's, are the second most common type of injury occurring in car accidents. LEIs make up approximately 1/3 of moderate or severe injuries sustained by vehicle occupants wearing seatbelts. Fractures are the most common of the LEIs and roughly one in five drivers admitted to emergency rooms after car crashes experience at least one lower body fracture.
Ironically, experts say that these lower extremity injuries have become both more common, and more impactful on the lives of those who sustain them, mainly because vehicles have become safer. Automobile occupants are now more likely to survive a high-energy crash because safety innovations make it less likely that they will sustain serious head, spine, or abdominal injuries. But the accident survivors are more often left with LEIs that are disabling.
Help for those injured in an accident
Serious car crash injuries can make a life-long impact on victims who may be left to struggle with disabilities and financial hardship as medical bills pile up. When the injury is caused by the fault of another motorist, a victim or his or her family may be entitled to hold the at-fault party accountable.
If you or a loved one has suffered a serious injury in an automobile collision, you can count on the skilled Los Angeles car accident lawyers at Ellis Law for an expert review of your claims. Contact us at 310-641-3335 to speak with a personal injury lawyer and discuss your options.