Report: Los Angeles has Fifth-Worst Traffic in Nation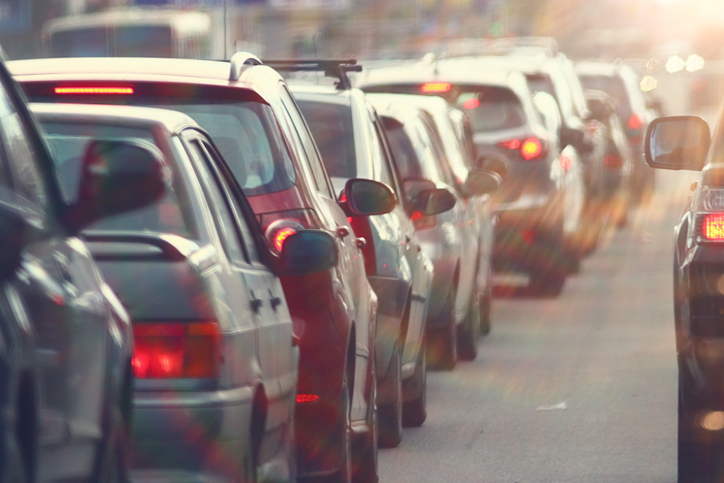 Wasting time stuck in traffic ranks high on a list of life's most frustrating inconveniences. And if you live in Los Angeles, there is a good chance that you spend the equivalent of 3.2 work weeks stuck in traffic every year. That's according to a new report compiled by INRIX—a transportation data tracker. The INRIX Global Traffic Scorecard, which bills itself as the "most in-depth congestion and mobility study of its kind," states that drivers in Los Angeles lose an average of 128 hours each year in traffic jams.
Of course, some areas of the city are worse than others. INRIX has also released a list of the most severely congested traffic corridors in the country, and two stretches of freeway in Los Angeles made the list. These are the 10 freeway between the 405 and the 110 (where drivers experience 19 minutes of delay daily), and the 101 between Hollywood and Downtown LA (where drivers suffer through 13 minutes of delay daily).
Impact of congestion
The INRIX study asserts that this congestion costs each Los Angeles driver an average of $1,788 each year. That's a total of $9.3 billion in losses for the entire city during 2018. These economic consequences are calculated based on factors like time loss, higher pollution rates, and higher rates of car accidents.
Although the economic costs of traffic jams are definitely concerning, far more alarming is the human cost. Public safety experts have long known that the worse traffic congestion is, the higher the rates of auto accidents are. And of course, higher rates of car accidents lead to higher rates of traffic fatalities and injuries.
A scientific study published by the State Highway Administration in 2003 concluded that an increase in congestion level directly correlates to an increase in accident frequency on both freeways and arterials. Rush hour is particularly hazardous for motorists, as a significant portion of accidents occur during those times.
One possible contributing factor for this trend could be that drivers stuck in a traffic jam are more likely to follow too closely. Without enough space between vehicles, accidents are more likely to occur. Traffic jams are also frustrating for drivers. As frustration levels rise, drivers may be more prone to giving in to bad driving behaviors, such as using cellphones, being otherwise distracted, and engaging in reckless driving. Drivers might also grow complacent and fail to properly monitor the traffic around them.
Injured in a car wreck in LA? Get the legal help you need
At Ellis Injury Law, we're dedicated to defending the legal rights of car crash victims and their families. Our car accident lawyers in Los Angeles deliver vigorous legal advocacy services, which have resulted in over $350 million in settlements for our clients. After a car accident, it's important to take action right away. There are deadlines to filing a claim. Contact our law firm in California to discuss your case and schedule a consultation with a veteran personal injury attorney.
Additional resources: