Los Angeles Knee Injury Lawyer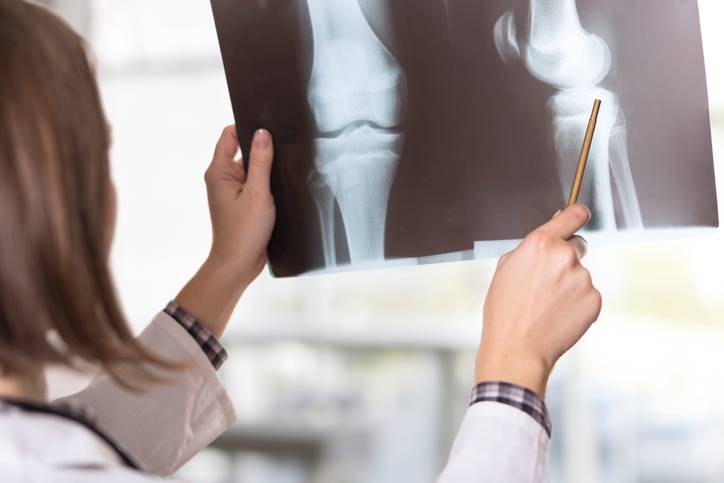 Every year, millions of Americans are treated for mild to serious knee injuries, including sprains, dislocations, fractures, ligament and cartilage tears. Some of the more debilitating injuries involve motor vehicle crashes and fall accidents. While certain knee injuries can be treated with rest, compression, braces, injections or targeted exercises, others will require invasive surgery and months of rehabilitation.
Filing a knee injury claim
If you were harmed because of the reckless actions or misconduct of another, Ellis Law could be your greatest asset for securing a fair knee injury lawsuit settlement. We believe that clients are entitled to full compensation for the personal injuries and losses sustained through no fault of their own. Knee injuries can affect the muscle, ligaments, tendons or bones of the knee, causing excruciating pain, instability, and reduced range of movement.
Even if your symptoms are minor, you are urged to contact a knee injury attorney at Ellis Law as soon as possible. California has strict deadlines for filing civil actions, and it's never too soon to begin building a solid claim for damages.
Our veteran legal team is well-versed in knee injury case law involving:
Meniscus tears
Dislocated meniscus
Anterior Cruciate Ligament (ACL) injuries
Medial Collateral Ligament (MCL) injuries
Posterior Collateral Ligament (PCL) injuries
Broken bones
Kneecap (patella) fractures
How much is my knee injury worth?
As seasoned personal injury attorneys, Ellis Law can advise clients regarding potential compensation in a knee injury claim filed in California, although jury verdicts and settlements can vary greatly from case to case. There are three important variables that can significantly impact the value of your claim: the severity of the knee injury, whether the injury caused permanent disability or impairment, and whether the injury was exacerbated by a preexisting condition.
Previous settlements recovered in knee injury claims involving motor vehicle accidents and pedestrian knock-downs demonstrate that plaintiffs can secure substantial damages to cover medical and rehabilitation costs, lost income, future loss of earnings, and monies for pain and emotional suffering.
Knee injury settlement average
What are knee injuries worth in a settlement? There are many unique circumstances that parlay in an insurance claim payout. In non-complicated knee injuries where the patient responds well to treatment or arthroscopic surgery, with minimal impact on their job or ability to perform normal daily activities, settlement values for pain and suffering will be adjusted accordingly. For example, a rear-ended motorist who dislocates his knee but heals quickly and without the need for surgery will recover less compensation than an elderly woman who slips on a wet grocery floor, requiring multiple operations and a total knee replacement.
Meniscal tears, which cause stiffness, swelling and pain, are commonly cited in knee injury claims. Long-term symptoms such as limited mobility, inflammation and difficulty walking or bending the leg without pain can increase the average settlement for torn meniscus.
If you suffered a meniscal tear or other type of knee injury because of someone else's negligence, you want a law firm that consistently gets results. Headquartered in Los Angeles, Ellis Injury Law is an award-winning, full-service personal injury firm with more than 20 office locations to serve clients throughout Southern California. In the past five years alone, our legal team has recovered more than a quarter billion dollars on behalf of our clients. Our primary goal is to give you peace of mind while we fight tirelessly for the compensation you need and deserve.
Los Angeles knee injury attorney
After suffering a serious knee injury, many accident victims are hesitant to start the litigation process, thinking that all cases go before a judge and jury. In truth, most of our personal injury claims are resolved through settlement negotiations, without stepping foot in a court room. Either way, we are committed to representing your best interests, holding wrongdoers accountable and maximizing your recovery through a court award or jury verdict.
Ellis Law Firm is poised to help you make the best out of a bad situation. To learn more about our services or schedule a free case review, we encourage you to contact our offices as soon as possible. 
Additional "Knee Injury" Resources:
Medical News Today, What are the most common knee injuries? http://www.medicalnewstoday.com/articles/299204.php
Ortho Info, Common Knee Injuries http://orthoinfo.aaos.org/topic.cfm?topic=a00325
Healthline, Meniscus Tear of the Knee http://www.healthline.com/health/meniscus-tears