New California Concussion Law Takes Effect for Youth Sports Injuries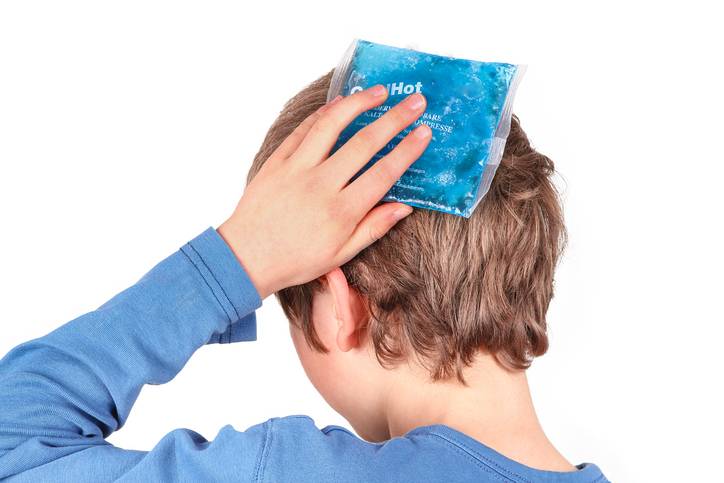 California lawmakers kicked off 2017 by enacting a new concussion law for youth sports. The protocol extends to young athletes the same preventative measures that were already in effect for high school and college athletes. The new law aims to cut down on serious injuries from concussions in younger, more vulnerable players. Los Angeles personal injury lawyers understand the harmful effect that concussions and other brain injuries can have on victims and their families.
The youth sports concussion protocol includes the following steps:
The player has helmet removed from the game and must sit it out.
The player may not return until a doctor gives the okay after the athlete has been symptom free for at least 24 hours.
The player must participate in at least one full contact practice before returning to a game.
About concussions
A concussion is a traumatic brain injury (TBI), caused by an external physical force that interrupts brain function. Concussions are often caused by a glancing blow or even from violent shaking.
Concussion symptoms do not always appear immediately – it can be hours or even days before the symptoms begin. Some danger signs of a more serious problem that warrant emergency treatment include:
Unconsciousness
Drowsiness
Weakness
Dizziness
Numbness
Headache that gets worse instead of going away
Unevenly dilated pupils
Nausea with vomiting
Confusion, disorientation, or memory loss
Emotional or personality changes
Pro athlete concussion litigation
Though a concussion is a relatively mild type of TBI, repeated concussions can lead to more serious and long-term brain injuries. As the severe impact of repeated sports-related concussions has grown more apparent, professional and amateur athletes have joined forces to fight against those who put their health at risk. Some notable recent concussion lawsuits include:
In 2015, former professional football players brought a class action lawsuit against the NFL. What began as a $675 million lawsuit has already reached a $1 billion uncapped class settlement and that number could rise dramatically if current players show symptoms at a higher than predicted rate.
In early 2016, current and former NCAA athletes filed a class action against the NCAA. The approved settlement was for $75 million but there could be further litigation on related issues because the athletes also have the ability to file tort claims against the NCAA and affiliated institutions.
In 2014, lawsuits filed by former professional hockey players and their families against the NHL were consolidated in multidistrict litigation in Minnesota. The cases may start heading to trial later this year.
Evaluating California youth sports injuries
Sometimes injuries happen because of an inherent risk of the sport. Other times, it happens because someone failed to take the necessary safety precautions.
Those involved in youth sports have legal duties, including to provide adequate training and explanation of the rules for the activities, supplying necessary and proper protective equipment, supervision suitable for the age group, pairing youth athletes to avoid potentially dangerous size and disparities, and post-injury care to minimize injury.
At Ellis Law Corporation, we are dedicated to fighting for the rights of injury victims. If you or your child has suffered a California sports injury, call 310-641-3335 to speak with a Los Angeles sports injury lawyer for a no-cost consultation.
Additional "California youth sports injury lawsuit" resources
Mayo Clinic, Diseases and Conditions: Concussion, http://www.mayoclinic.org/diseases-conditions/concussion/home/ovc-20273153
Lexis Nexis News, BU CTE Researcher Objects to NHL Seeking Her Research Material For Lawsuit, http://www.lexislegalnews.com/articles/15344/bu-cte-researcher-objects-to-nhl-seeking-her-research-material-for-lawsuit
California Legislative Information, AB-2007 Youth athletics: youth sports organizations: concussions or other head injuries, https://leginfo.legislature.ca.gov/faces/billTextClient.xhtml?bill_id=201520160AB2007