Personal Injury Checklist: What You Should Bring When You Meet Your Lawyer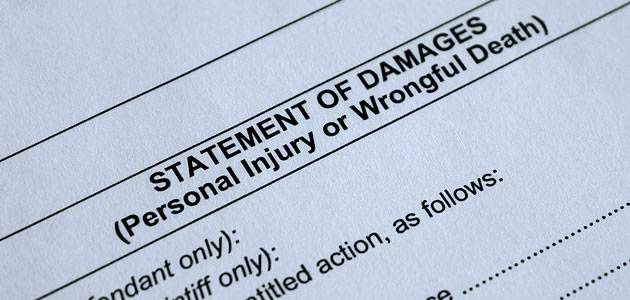 Most personal injury lawyers offer free legal consultations to those who have been unjustly harmed in an accident. After you've made an initial appointment with a reputable attorney, you'll want to gather all documents relating to your injuries, medical bills and other pertinent papers and put them in a single binder. This information is essential in helping your attorney understand all the circumstances and facets surrounding your case.
If you're wondering exactly what is needed, the following is a personal injury checklist for your first legal consultation.
Information checklist for your personal injury lawyer
Your attorney will need very detailed facts about your injury accident, so be prepared to offer answers to the following questions:
Name & Address of Ambulance
Name & Address of hospital emergency room where you were taken
Dates of admission to the ER & hospital
Names & Business addresses of physicians, surgeons and specialists who examined and treated you
Names & Addresses of all medical professionals, including chiropractors, who saw you for treatment
Names & Contact Info of people involved in the accident
Names & Addresses of witnesses to the accident
Contact information of investigating law enforcement
Dates and number of days of missed work
Name & Address of insurance adjustor you have spoken with about your accident
Names & Addresses of anyone you have talked to about your injury
Document checklist
Your folder should also include the following documents:
Detailed accident report
Copies of all written statements regarding the accident
Proof of health insurance coverage, ie Veteran's insurance, Medicaid, Blue Cross, etc.
Copies of all correspondence with your insurance company regarding the accident
Copy of car insurance policy that includes "coverage certificate" outlining what types of coverage you purchased and policy limits
If the injury happened in the home, bring your homeowners or renter's policy declarations page
Medical insurance policy or disability papers
All Medical bills arising from the accident
Proof of lost income or earnings
Prescription medication receipts
Receipts for medical expenses related to your injury including assistive devices, crutches, etc. You can also bring receipts for things like bandages, Tylenol, and braces.
Receipts for items you had to fix (such as emergency vehicle repairs) because of the accident
First legal consultation is free
Don't worry if you cannot locate one of your receipts or accident documents – a good personal injury lawyer can help you source pertinent information that can be used to build a solid case. Remember that your attorney will use this first consultation to assess the merits of your claim, whether you slipped and fell on a wet supermarket floor, or were rear-ended by a distracted driver. Your initial meeting is also the perfect time to ask about your attorney's experience, fee basis and expectations. They will also outline logistics for filing an insurance claim or personal injury lawsuit and applicable deadlines.
If you or someone you love was hurt in an accident, a knowledgeable injury attorney can ensure you get the compensation you need and deserve. For more than 20 years, Ellis Law Corporation has been advocating for California residents who were injured through no fault of their own, recovering over $100 million in settlements and verdicts.
Schedule a free consultation with a skilled Los Angeles personal injury lawyer today by calling 310-641-3335.