Pedestrian Killed in Crash with West Hollywood Sheriff's Vehicle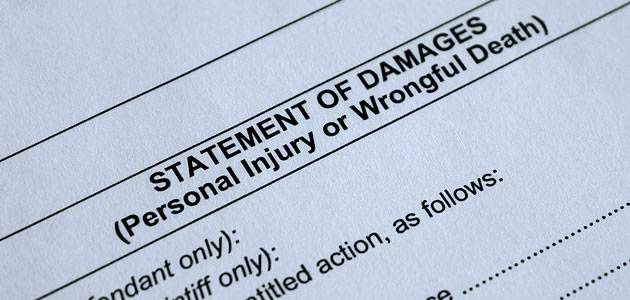 A horrific crash in West Hollywood involving a Los Angeles County sheriff's patrol vehicle and two pedestrians has resulted in the death of a 27-year-old resident and severe injuries to a 39-year-old cardiologist from USC. Two sheriff deputies involved in the incident were also hospitalized after the collision.
The event occurred close to the intersection of San Vicente and Santa Monica boulevards as the sheriff's deputies were in the process of responding to a felony spousal assault report. Traveling along eastbound Santa Monica Boulevard, their patrol vehicle clipped the back of another car, sending it over the curb and into the two pedestrians.
It has been reported that the deputies' vehicle had its lights and sirens on when the accident occurred, and whether the other vehicle had yielded in accordance with the law remains under investigation by the California Highway Patrol's Multidisciplinary Accident Investigation Team.
Accident leaves one dead, three injured
Johnathan Pena, a 27-year-old resident of Los Angeles, was one of the pedestrians hit by the patrol car. He was pinned beneath the vehicle and was transported to the hospital where he died. Michael Fong, a faculty member and cardiologist at USC was the other pedestrian involved in the incident and was initially listed in critical condition. The two deputies were also hospitalized, with one having had to be extricated from the wreckage.
Liability in accidents involving law enforcement vehicles
Though not specifically a police chase, the events leading up to injury and death in this case did involve a law enforcement vehicle rapidly responding to a disturbance call, with lights and sirens in full operation. Many who are inadvertently caught up in such a situation and ultimately harmed may wonder who, if anyone, can be held responsible for what has happened.
In California, law enforcement officers enjoy limited governmental immunity, meaning that they are generally immune from civil liability when death or injury occurs to another as a result of a collision caused by a vehicle or person who is being pursued by a police officer. In this case, the police officer collided with a vehicle unrelated to the pursuit, making liability determinations somewhat less clear. When making decisions about how to respond to urgent assistance calls, police officers are required to take public safety, risk factors, the nature of the suspected offense, population density, traffic and weather into consideration before acting.
When it appears that police action was taken without regard to the hazards posed to the community immediately surrounding the event, it is important for victims to explore all of the facts in order to assess whether they may be entitled to recover compensation for their losses.
Potential third party liability
If it is determined that another vehicle, even one not directly involved in the police action, was to blame for the events that led to injury or death, victims and their families may be able to pursue justice and accountability from the driver of that car. Failure to yield to a police vehicle operating lights and sirens is precisely the type of negligence which may lead to a finding of liability as well as entitlement to significant financial recovery.
If you or a loved one has been harmed in a collision involving a police car or any other type of vehicle, you realize how complex the liability issues are likely to be. Ellis Law stands prepared to conduct a comprehensive analysis of the facts of your case and help you determine how best to seek the compensation you deserve.
Contact us at 310-641-3335 to speak with a veteran Los Angeles personal injury attorney today.