5 Most Dangerous Intersections for Pedestrians in Los Angeles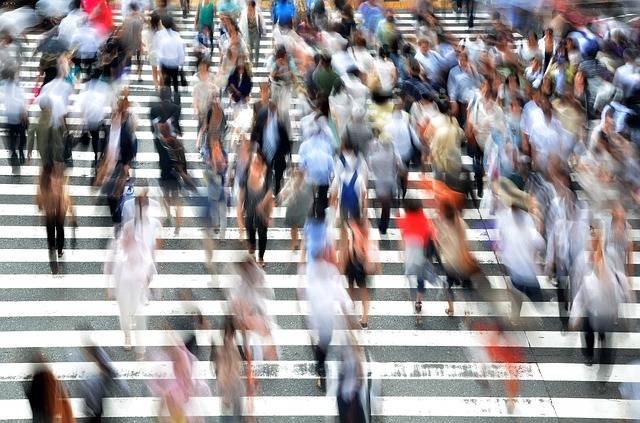 Last year, Curbed called Los Angeles the "most unsafe place for pedestrians" after a study from the Auto Insurance Center found there were 207 pedestrian fatalities caused by vehicles in 2014. LA County led the nation in pedestrian fatalities by more than double Maricopa County, Arizona, which had 91 deaths.
The number of collisions between motor vehicles and walkers jumped 35 percent from 2011 to 2015, and edged up another 3% last year. According to The Daily News, city officials recently discovered "that 6 percent of city streets accounted for nearly 65 percent of deaths and serious injuries to people walking and biking."
Here are some of the most dangerous intersections for pedestrians in LA:
Vincent Street & Pacific Coast Highway – Redondo Beach (90277)
Four pedestrians were fatally hit at this location, which is a few blocks from the beach, a park, two schools, and a library. On December 17, 2014, 55-year-old Margo Bronstein was driving north on the Pacific Coast Highway when her vehicle plowed through a red light into a crowd in the crosswalk at Vincent Street, killing four and injuring several others. The pedestrians were on their way to their cars after attending a Christmas musical pageant at St. James Church. Among those killed were Torrance residents 6-year-old Samuel Gaza; his 36-year-old mother, Martha Gaza; 81-year-old Mary Ann Wilson; and 87-year-old Saeko Matsumura. Police at the scene say the driver appeared sleepy and confused, but prosecutors later determined the amount of medication in her blood was not enough to meet legal minimums for intoxication. Her attorney said Bronstein suffered "an explosion of blinding, excruciating pain" in her spine as she was driving, which caused her to drive through the light. She was sentenced to three years and four months in prison after pleading no contest.
Slauson Avenue & Western Avenue – South LA (90047)
A whopping 41 pedestrians were struck by cars in this intersection from 2002-2013! Six hit-and-run accidents occurred from November 2014 – October 2015. The area includes multiple strip malls bustling with activity. Shops like Cash Express, Little Caesars, Walgreens, Home Depot, Big Lots, and gas stations all converge here. Cars speed down the wide streets as if they're lanes of a highway. Vehicles are coming out of parking lots in every direction, zipping past children on bikes and old women pushing shopping carts. Pedestrians must traverse 70 feet, across five harrowing lanes of traffic, to reach safety. Urban Planner Deborah Murphy, head of pedestrian advocacy group Los Angeles Walks, says "there is so much work to be done here." She recommends adding taller buildings or trees that arch into the roadway to narrow drivers' field of view, instinctively signaling them to slow down. Adding wheelchair and stroller ramps at each crosswalk and installing sharper curbs that force drivers to brake and turn would all help decrease the number of accidents and fatalities, she says.
Hollywood Boulevard & Highland Avenue – South LA (90028)
From 2002-2013, 38 pedestrians were injured by cars, and one of those pedestrians was killed. Seven hit-and-run accidents occurred here from November 2014 – October 2015 alone. This section of LA is heavily trafficked by tourists heading to Ripley's Believe It Or Not, Souvenirs of Hollywood, or El Capitan Theatre. Traffic is notoriously slow here and it's an area that has seen improvements to crosswalks and traffic signals in recent years, but the volume of visitors unfamiliar with the roads makes it a "high risk" intersection nonetheless. Transportation planner and UCLA professor Ryan Snyder recommends adding curb extensions that bump the corners of the sidewalk farther out into the street, eliminating a lane of traffic. This modification would reduce the pedestrians' crossing distance and risk.
​​Hill Street, between 5th and 6th street – Downtown LA (90013)
Three pedestrians were struck and killed at this downtown intersection. Here you'll see high rise offices, apartment complexes, and Pershing Square. According to an LA Times analysis, the downtown core has the highest concentration of "dangerous intersections" – there are 48 of them – accounting for 659 injured pedestrians and 11 deaths in the 12-year study period.
Need a pedestrian accident attorney in LA?
In these collisions, motorists were at fault 43% of the time. In many cases, city officials knew of hazards, but failed to act. If you or a loved one were struck by a car while on foot, a Los Angeles pedestrian accident lawyer from the Ellis Law Firm can help you build a substantial claim to receive compensation for medical bills, lost time off work, reduced earning capacity, emotional pain and suffering, loss of consortium, disability, and, in the worst cases, funeral expenses.
Call now for a free case review from one of LA's leading personal injury firms. You pay nothing unless we take the case and win money on your behalf. Andy Ellis has secured more than $350 Million for his clients.
More on the worst intersections for pedestrians in LA: