Paul Walker's Father Files Wrongful Death Lawsuit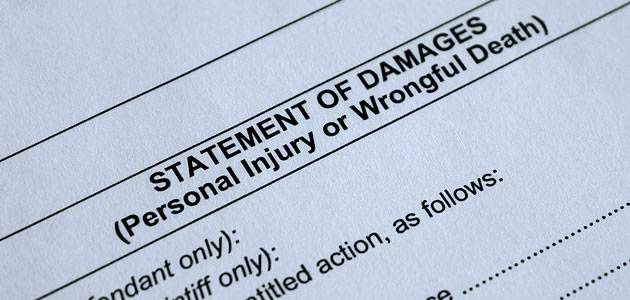 Paul Walker's father has filed a negligence and wrongful death lawsuit against Porsche, making him the second member of the late actor's family to sue to manufacturer over the fatal November 2013 crash. In his lawsuit, he claims the Porsche Carrera GT his son was riding in at the time of the deadly Santa Clara, Calif. accident did not have key safety features that may have saved his life.
The lawsuit filed by Walker's father on Dec. 9 — the executor of his estate — includes references to features in other cases currently pending against Porsche that might have saved his son's life if the car was built with them, including a breakaway fuel line, side door reinforcements and a stability control system. He is seeking unspecified damages from the carmaker.
Roger Rodas' widow files lawsuit
At the time of the fatal accident, Walker was the passenger in the car and his friend Roger Rodas was the driver. Kristine Rodas, Roger's widow, also filed a wrongful death claim against the manufacturer in state court on Dec. 9. She also has a claim pending against the company in federal court.
Back in September, Walker's 16-year-old daughter Meadow filed a similar claim against Porsche, claiming that a defective seatbelt and the absence of proper stability control contributed to death of the actor. The company responded by alleging the actor was to blame for his own passing.
In its response, Porsche "alleges that Mr. Walker knowingly and voluntarily assumed all risk, perils and danger in respect to the use of the subject 2005 Carrera GT, that the perils, risk and dangers were open and obvious and known to him, and that he chose to conduct himself in a manner as to expose himself to such perils, dangers and risks, thus assuming all the risks involved in using the vehicle."
Additionally, the company claims the car "was misused and improperly maintained, and that the misuse and improper maintenance proximately caused or contributed to the incident and to Mr. Walker's death."
Fatal 2013 accident takes two lives
Walker and Rodas died on Nov. 30, 2013, after taking the Porsche for a ride during a fundraiser for Reach Out Worldwide — a charity supported by the actor that provides first-response assistance to victims during natural disasters. Authorities ruled speed the cause of the accident, as the car was traveling between 81 to 94 mph in a suburban industrial park with a posted speed limit of 45 mph. Rodas lost control of the vehicle and it crashed into light pole and burst into flames.
The crash site is located in an area frequented by drag racers, but authorities determined that Rodas and "The Fast and the Furious" star were not involved in a race with another vehicle.
Auto manufacturers would like you to believe that all accidents are the result of negligent driving, but that couldn't be farther from the case.
If you or a loved one has been injured in an auto accident in Los Angeles that you believe was caused by negligent design, manufacturing or maintenance, you need to fight back. Call the experienced Los Angeles car accident lawyers at Ellis Law today at 310-641-3335 to schedule a free case review with a qualified personal injury lawyer.