Paul Walker's Daughter Sues Porsche, Claims Wrongful Death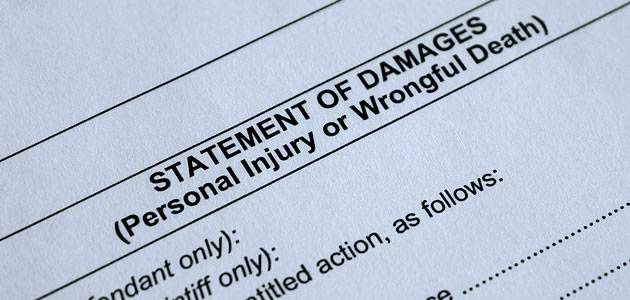 Meadow Rain Walker, 16, filed a wrongful death lawsuit against Porsche AG, claiming that the sports car Paul Walker was in at the time of his death had design defects. The daughter of the late actor claims that her father would still be alive, were it not for these flaws.
Paul Walker was a much beloved action star who was perhaps best known for his roles in "The Fast and Furious" franchise. Walker was killed almost two years ago in a fiery car wreck. At the time, Walker was riding in a Porsche Carrera GT. Meadow Walker is demanding unspecified damages. According to her legal counsel, she filed her lawsuit only "with great reluctance." A spokesperson for the young girl noted that she is suffering significant hardship from the loss of her father.
Lawsuit alleges multiple safety problems
In her lawsuit, Walker's daughter alleges that Porsche AG knew of the safety problems – which allegedly included instability – but failed to take appropriate remedial action. Specifically, Ms. Walker claims the defendants should have installed a control system to improve the car's stability. She contends that the car was purposely designed with side door reinforcement bars made of a weaker material than is usual for vehicles.
The lawsuit claims Porsche AG installed seat belts in the Carrera GT model that caused the anchor of the shoulder belt to be dangerously yanked toward the rear engine compartment upon impact, while the lap belt anchor failed to move. According to the lawsuit, "This snapped Walker's torso back with thousands of pounds of force, thereby breaking his ribs and pelvis, flattening his seat and trapping him in a supine position, where he remained alive until the vehicle erupted into flames one minute and 20 seconds later."
Furthermore, the lawsuit accuses the car company of installing a faulty fuel hose in the Carrera GT. The fuel hose features fittings that do not break free upon impact. Instead, when the late Walker's car crashed, the hose tore and contributed to the fiery inferno.
Porsche issues response to the lawsuit
The defendants recently responded to a request from People magazine for comment regarding the wrongful death lawsuit. In part, the statement from the defendants reads, "We are saddened whenever anyone is hurt in a Porsche vehicle, but we believe the authorities' reports in this case clearly established that this tragic crash resulted from reckless driving and excessive speed."
The November 30, 2013 crash that claimed Paul Walker's life and the life of his friend, Roger Rodas, was investigated by local law enforcement authorities. The investigative report concluded that the car, which was being driven by Rodas, was traveling somewhere between 80 and 93 mph when Rodas apparently lost control. The car struck a utility pole and a few trees. According to the investigators, excessive speed was the cause of the crash, rather than mechanical problems.
Dealing with the aftermath of a loved one's passing is never easy. Here at Ellis Law, we would like to offer our sincere condolences and our legal assistance to families who have lost a loved one. To explore your options for bringing negligent or reckless parties to justice, contact our Los Angeles car accident lawyers at 310-641-3335 and request a complimentary, no-obligation consultation with a skilled personal injury lawyer.