Pacific Coast Highway Crash Involving Bruce Jenner Kills 1, Injures 7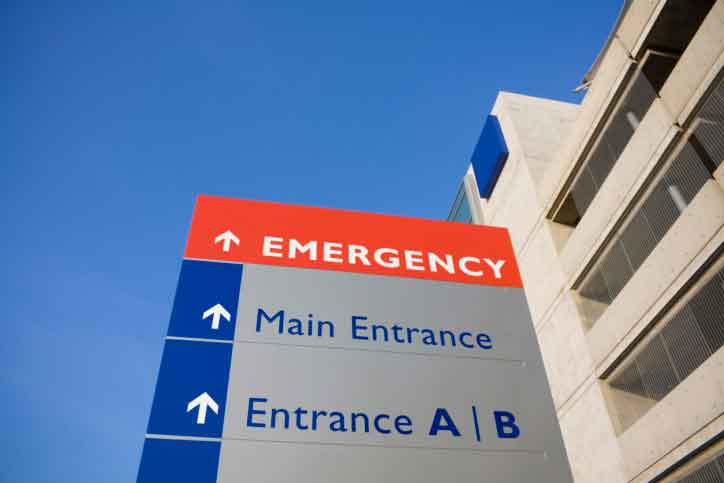 The Pacific Coast Highway and Corral Canyon Road was the scene of a fatal traffic accident that killed 69-year-old Kim Howe of Calabasas, California. The car crash involved several motorists, including reality star and former Olympian, Bruce Jenner. According to officials at the scene, Jenner was towing a trailer with an ATV on the congested highway when he rear-ended Howe's Lexus, which was then shoved into oncoming traffic. Howe's vehicle was struck head-on by a Hummer driven by Peter Wolf Millesi. Millesi was traveling with a 73-year-old woman and two minor children, all of whom suffered injuries in the collision.
Jenner, who lives just two miles from the scene of the accident, calls the whole incident a "devastating tragedy." He submitted to a sobriety test and was not harmed in the collision. Authorities at the Los Angeles County Sheriff's Department have told CNN they haven't established who is at fault for the crash.
Fatal crashes all-too-common in L.A. area
Sadly, chain-reaction crashes such as the Jenner accident are increasingly common on Southern California's highways. In the event of serious injury or death following a crash, questions of liability are inevitable. Who is legally responsible for the wrongful death of a family member? Who will pay for medical and hospital bills? Such complexities are best handled by legal professionals who have a long record of successful car accident litigation in Los Angeles and the surrounding areas.
At Ellis Law, we work with accident reconstruction experts and seasoned investigators to establish the chain of events that led to a serious or fatal collision. Known for our integrity, compassion and diligent work ethic, our attorneys can take on the most complex car accident cases, ensuring victims and their loved ones get the compensation and justice they deserve.
Car crash involving Bruce Jenner kills Calabasas woman
The fatal Malibu auto accident on February 7 started when a Toyota Prius, driven by Jessica Steindorff, was at a stop due to backed up traffic. Behind Steindorff's vehicle was Howe's Lexus, followed by Jenner in his Cadillac Escalade. After Jenner's Escalade hit the Lexus, pushing it into the oncoming traffic, it then struck Streindorff's Prius.  This multi-vehicle crash caused several injuries along with the tragic death of Kim Howe, who happened to be a neighbor of the Kardashian/Jenner family in nearby Calabasas.
The 69-year old victim was a local realtor who spent her free time advocating for animal rights. She was known by friends and loved ones as a kind, charitable person who had her own share of personal tragedies after losing her spouse to a heart attack in 2003.
While no charges have been filed, the Sherriff's Department has opened a vehicular manslaughter investigation that will focus on all aspects of the case, including the possibility of cell phone usage and distracted driving.
Los Angeles car accident lawyers
At Ellis Law, our track record speaks for itself: over $100 million in court awards and settlements procured for our clients.  To speak with a Los Angeles car accident lawyer about a potential claim, please call our offices at 310-641-3335.