Overturned Car Accident Near Pico Rivera Mall Injures Several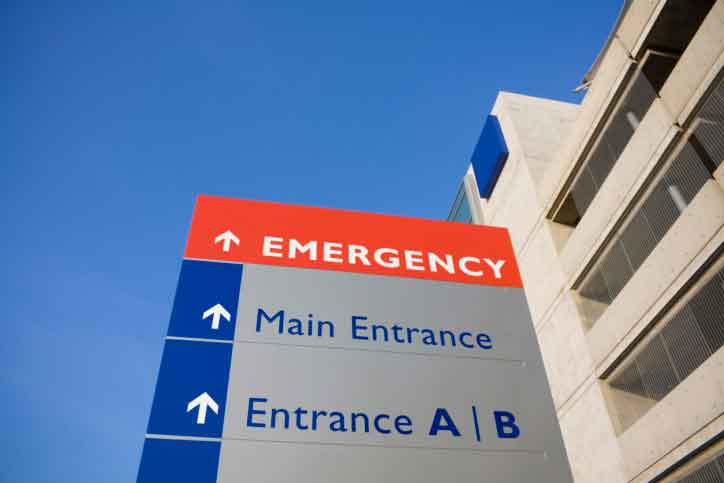 A multi-vehicle collision occurred on Thursday night, August 29, near the Pico Rivera mall, when a car apparently ran a red light and crashed into two other cars before eventually coming to a stop in an upside-down position, with the driver trapped inside. The car, a 2011 Toyota Corolla, flipped over several times after hitting the initial two vehicles, collided with another car coming out of the Target parking lot, and crashed into both a light pole and fire hydrant before it overturned and came to rest.
The light pole was toppled and water poured from the fire hydrant in the aftermath of the crash.
Firefighters were able to cut the Toyota's driver out of the car. She was taken to a nearby hospital, where authorities said she was in stable condition with non-life threatening injuries. Occupants of the other vehicles were also taken to local hospitals and were reported to be in stable condition with non-life threatening injuries.
The accident occurred at roughly 9 p.m. at the intersection of East Whittier and Rosemead boulevards. The Toyota's driver was headed south on Rosemead Boulevard, where she went through an intersection against a red light and collided with two westbound vehicles on Whittier Boulevard.
Names of the injured have not been released.
Assessing Responsibility in a Car Accident
Given the multiple collisions involved in this accident, it's fortunate that all occupants have non-life threatening injuries. Things could easily have been much worse.
How is responsibility assessed in an accident like this? News reports indicate that one driver ran a red light. If that proves to be the cause of the accident, that driver could be held at least partially liable for the accident. Becoming a licensed driver involves a duty of care to other vehicle occupants and to the public. Part of the duty of care involves following all traffic laws – which clearly mandate following traffic signals and signs and yielding right of way – and driving in a safe and sensible manner.
Drivers should also take care not to operate a vehicle if they are under the influence of alcohol or drugs.
If drivers have breached the duty of care, they can be deemed negligent if their actions have caused an accident.
But the causes of accidents can be more complicated than they first appear. It's often necessary to investigate what happened to know what the cause really is.
Red-light running can be caused by a car's mechanical failure, such as nonworking brakes. If the brakes are defective, a manufacturer might be at fault. If brake failure is due to lack of maintenance, however, the driver may still be liable, because drivers are responsible for maintaining and repairing their cars.
Red-light running can also be caused by defective signals. It may be necessary to investigate whether traffic lights in the area were working.
Let a Los Angeles Car Accident Attorney Handle Your Case
Collisions caused by going through a red light or stop signal are, unfortunately, one of the most common kinds of car accidents in southern California and the entire U.S.
Have you or a loved one been harmed by a car accident in Southern California? Contact us to discuss your case. Ellis Law Corporation has been successfully investigating and litigating southern California car accidents for more than two decades.
We offer an initial free consultation to discuss your case. Call us today to learn your legal rights!
Additional Resources:
Car Overturns After Striking Light Pole, Fire Hydrant Following Pico Rivera Crash. CBS Los Angeles, August 29, 2019. https://losangeles.cbslocal.com/2019/08/29/car-overturns-after-striking-light-pole-fire-hydrant-following-pico-rivera-crash/
California Driver Handbook. Department of Motor Vehicles. State of California. https://www.dmv.ca.gov/web/eng_pdf/dl600.pdf.