Nightclub Assaults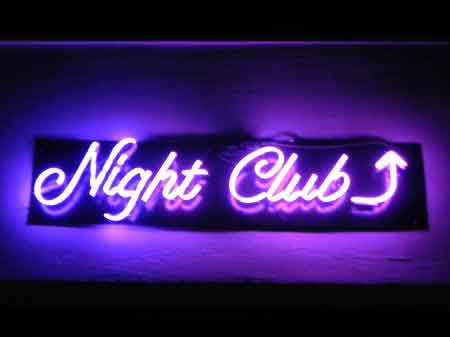 If you have been injured during a nightclub assault in LA, working with the right law firm can maximize your chances of securing financial recovery. The lawyers at Ellis Injury Law know all too well the serious consequences of negligent nightclub security, especially among the city's more popular after-hour venues. Nobody enters a bar expecting to be harmed. But as libations flow and inhibitions are diminished, a seemingly minor scrap can escalate into a full-fledged assault, leaving victims with debilitating injuries.
At the offices of Ellis Law, we offer more than two decades of hard-won experience helping clients with cases based on personal injury and premises liability. Injuries sustained in a nightclub assault often carry lifelong ramifications, but the good news is that you're not alone in your recovery. If you were harmed in a brawl and need the advice of a skilled bar fight injury attorney in Los Angeles, contact our firm today for a complimentary legal consultation.
Los Angeles bar fight injury attorneys
A premises liability lawsuit may help you obtain damages to cover past and future medical expenses, lost income, disability, and compensation for pain and suffering. In addition, successful litigation or pretrial negotiations with the defendant's insurer may also net you reparations for mental anguish, loss of enjoyment of life and out-of-pocket expenditures for transportation to doctor's appointments.
In the sea of personal injury attorneys in LA, why partner with Ellis Law? Because our firm has the expertise, resources and proficiency to handle your claim with confidence, ensuring you receive the full compensation to which you are entitled.
Nightclub assault resulting from negligent security
In the scope of premises liability, bar and nightclub owners are legally responsible for ensuring their property is safe and free of hazards. While owners may not be held liable for crimes that occur in the confines of their businesses, they do owe a duty to provide security measures designed to deter such criminal activity.
California laws stipulate that property owners must implement "reasonable safety" measures to protect patrons, including:
Adequate staffing by security guards
Sufficient locks
Property perimeter protection
Adequate lighting
Throughout California, nightclubs must have properly trained security personnel on hand. If a bouncer fails in his duty to take action and prevent a guest from being harmed by another patron, the nightclub owner may be held accountable in a court of law.
A negligent security assault may also result when a doorman or security guard attacks a guest, or uses excessive force when attempting to remove a patron from the premises.
If the actions of nightclub security personnel harmed you in any of the above scenarios, you may have grounds for seeking compensation in a personal injury lawsuit. Ellis Law's accomplished legal team will educate you on your rights under California law, and make sure your claim is investigated thoroughly to determine if negligent security was to blame.
Keep in mind that personal injury victims have a limited time to sue in California, with the statute of limitations set at two years. Our attorneys will promptly and carefully evaluate your injuries before initiating legal action, ensuring the full extent of your damages is accurately assessed.
Nightclubs with a history of violence
Whether you have a potential lawsuit against the nightclub owner or the individual/employee who committed the assault and battery will depend on various facts in your case.
Factors to be considered when filing nightclub assault litigation include:
Were you attacked in a poorly lit area of the bar?
How many times have police been called out to this nightclub?
Did the establishment serve alcohol to your attacker when he/she was plainly intoxicated?
Did the nightclub have an adequate number of bouncers or security personnel to protect patrons?
Were there obvious measures the owner could have taken to prevent your injury?
Bars and nightclubs with a track record of violent brawls are more likely to be held liable for injuries incurred in future assaults, since owners should have been aware of the risks posed to patrons. Depending on the circumstance of your case, you may have a civil claim against your assailant, the bar owner or other property owner, or you may press criminal charges for assault and battery.
A nightclub assault has the potential to ruin a person's life – physically, emotionally and financially.
If you have been a victim and need assistance getting your life back on track, contact the attorneys at Ellis Law. Rest assured, we work on a contingency fee basis, meaning we only get paid after you recover compensation. Our personal injury lawyers have attained dozens of favorable verdicts and settlements for clients who have been attacked in nightclubs and bars throughout the greater Los Angeles area.
Recent nightclub attacks making headlines
A 23-year-old woman suffered critical injuries when she was brutally beaten outside a Southern California nightclub this past January. The assault victim, Kim Pham, was ultimately taken off life support after doctors declared she was brain dead. Her cause of death was listed as blunt force injury to the head. Investigations are still underway in the Santa Ana nightclub attack, and this month two women were ordered to stand trial on murder charges stemming from Pham's death.
Sadly, this incident is just one of many serious nightclub assaults in recent months. In June 2013, a Korean American officer in the US Army was also badly beaten at an LA nightclub. Just 24 years old, Albert Song suffered permanent brain damage, according to ABC News. Officials are still investigating the violent assault.
Such tragic stories highlight the risks of clubbing in Los Angeles today, and the importance of speaking with a knowledgeable lawyer if you've been harmed. Even the slightest variation in the details of your case can mean the difference between getting a sizeable award or settlement to cover your injuries and getting nothing at all.
Premises liability attorneys, helping victims of nightclub assault
No matter where in Southern California your bar fight injury happened, the attorneys of Ellis Law are a quick phone call away. With competent legal representation, you are one step closer to achieving the compensation you need and deserve. To speak with one of our veteran Los Angeles personal injury lawyers, please contact our offices today to schedule a free case review. Call toll-free 310-641-3335