Ellis Law Voted 2017 Best Car Accident Attorney In Los Angeles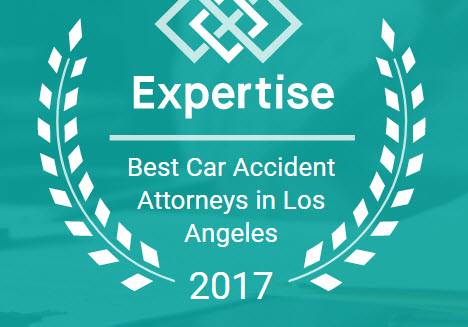 Ellis Law is pleased to announce that the firm has been named among the top 19 best Los Angeles car accident lawyers by Expertise.com.
Expertise.com provides a curated directory of professional service providers based on criteria ratings that include: reputation, credibility, experience availability and professionalism. The company hand picks firms in various fields based on the highest scoring results and ranks them accordingly. Their mission is to develop an online source in which vetted and qualified experts can connect and share their knowledge, experience and skills. In addition to the awards, Expertise offers a library of how-to guides written by expert contributors.
Los Angeles is one of the most dangerous places in the country to drive with fatal accidents spiking dramatically in 2016 and on course to continue rising in 2017. personal injury lawyer Andy Ellis is a dedicated advocate for those seriously injured in car crashes. Mr. Ellis' reputation for professionalism and success in this area has earned him accolades not only from Expertise.com, but also from Super Lawyers, Top 100 Trial Lawyers, and others. He brings the same level of commitment to every client he represents and will eagerly go to trial rather than accept settlements that fail to fairly compensate victims of negligence. From pedestrian injuries and bicycle accidents to high speed car crashes and 18-wheeler rollovers, Ellis Law Corporation is ready to fight for those injured on Southern California roadways.
Ellis Law's practice includes other areas of personal injury including construction accidents, premises liability, elder abuse and wrongful death. With over 20 years of winning lawsuits for our clients, our dedicated team of attorneys has the power and experience to represent victims in complex litigation. Ellis Law's mission is to give each and every client we represent the personal attention they deserve. In doing so, we have been able to secure over $350 million in verdicts and settlements for our clients.  For more information and a free, confidential evaluation of your case with an expert personal injury attorney, call 310-641-3335.