Congressional Report Says 1,000 Vets May Have Died Prematurely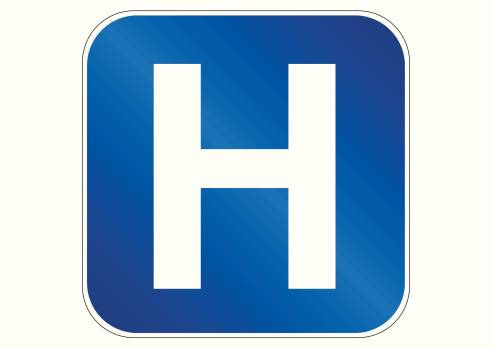 The lawyers at the Ellis Injury Law firm are ramping up their investigation into possible claims against the VA on behalf of their clients in light of two developments this week.
A congressional report issued Tuesday states that more than 1,000 veterans may have died prematurely due to VA incompetence, bureaucratic red tape, and misconduct. The report, released by Sen. Tom Coburn (R-Okla.), also states that nearly $1 billion has been paid out by the VA to veterans and their families for medical malpractice.
"This (congressional) report shows the problems at the VA are worse than anyone imagined," said Sen. Coburn, a practicing physician before he was elected to Congress. "The scope of the VA's incompetence — and Congress' indifferent oversight — is breathtaking and disturbing. This investigation found the problems at the VA are far deeper than just scheduling."
Needless veteran injuries and deaths
His report included several harrowing incidents of veterans who died or were seriously injured, allegedly at the hands of an incompetent VA staff or as a result of bureaucratic red tape:
A simple tooth extraction resulted in a stroke leaving a Philadelphia vet paralyzed because his dangerously low blood pressure went unchecked by the VA staff
A South Carolina vet was diagnosed with stage three cancer after being made to wait nine months for a colonoscopy when early detection could have resulted in a better prognosis.
VA doctors who performed an annual chest X-ray on a vet did not detect a lung lesion that eventually killed him.
If you are a California veteran or the relative of a veteran that has been injured or died as a result of VA negligence, you can file a California medical lawsuit to collect compensation for your injury or loss.
The Ellis Injury Law firm offers skilled legal advice for anyone who has been harmed by VA malpractice.
Scathing letter to President Obama on VA malpractice
In it, Carol Lerner, the head of the Office of Special Counsel that investigates whistle blower claims against the federal government, criticized the VA for not digging deeper into widespread allegations made by its own employees including numerous claims of shoddy patient care or long waiting times made by department employees.
It is reviewing more than 50 pending complaints from Veterans Affairs workers alleging harm to patient safety with 29 of them already forwarded to the VA for further investigation. The office is also investigating about 60 cases involving Veterans Affairs employees who alleged they faced reprisals for raising concerns about patient care. Serious allegations not yet substantiated include the death of as many as 40 veterans due to delays in treatment while on an off-the-books waiting list at the Phoenix medical center.
VA confirms serious problems; attempts to minimize effects
The VA substantiated other serious problems at a Jackson, Miss. VA center including "improper credentialing of providers, inadequate review of radiology images, unlawful prescriptions for narcotics, noncompliant pharmacy equipment used to compound chemotherapy drugs, and unsterile medical equipment."
Though "routine primary care needs were not addressed," the VA's medical inspector said in defense of the VA, it could not substantiate that the problems "resulted in a danger to public health and safety."
Representative Jeff Miller, the Florida Republican who is chairman of the Veterans Affairs Committee, offered a harsh assessment of Ms. Lerner's findings. "In the fantasy land inhabited by the VA's Office of the Medical Inspector," Mr. Miller said, "serious patient safety issues apparently have no impact on patient safety."
Personal injury lawyers in CA
The Ellis Injury Law firm boasts a long track record of successful verdicts and settlements in cases involving against medical providers. If you believe you have grounds to file a California lawsuit against the VA, call 310-641-3335 immediately to discuss your options.