MRIs vs. CT Scans for Diagnosing Brain Injuries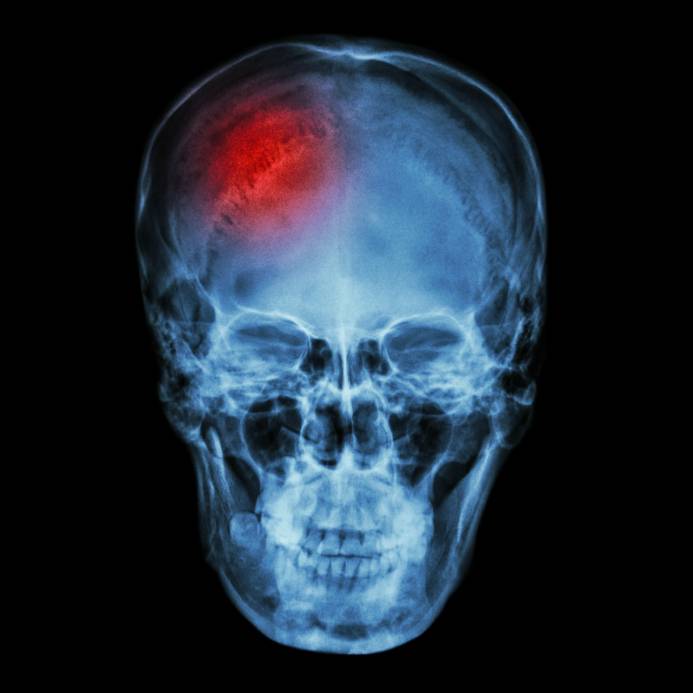 Despite recent advances in imaging technology, mild traumatic brain injury has been challenging to accurately diagnose. As an example, concussions – which are frequently sustained in sporting and motor vehicle accidents – are associated with regular brain imaging scans. In other words, the brains of concussive patients often appear 100 percent normal on both CT scans and MRIs.  According to one 2015 Canadian study, conventional MRI scans and CT scans are not suitable for diagnosing the majority of concussions, since defects or abnormalities are seldom present in the early stages.
Both CT (computerized tomography) scans and MRI (magnetic resonance imaging) are non-invasive techniques used to analyze brain tissue and structure. A CT scan uses X-rays to provide a very detailed, cross-sectional view of the brain. An MRI takes high-resolution 3D pictures using magnetic fields and radio waves but, unlike a CT scan, works without radiation.
Whenever there is a suspicion of intracranial injury, bleeding or damage, doctors rely on neuroradiology. Let's look at the differences, advantages and drawbacks of a CT scan vs. MRI for evaluating traumatic brain injury.
CT Scans versus MRIs
A CT scan is considered the best diagnostic tool for assessing intracranial hemorrhage (including intracerebral, subdural and epidural bleeding of the brain) within 48 hours of the suspected brain injury. This is because computerized tomography is superior at detecting fresh blood around the brain and is quicker and more convenient in acute emergency settings.
However, the MRI provides much more anatomic detail and shows minute injuries that may escape CT scan detection. Magnetic resonance imaging also has a bigger range of soft tissue contrast and is more sensitive to specific structural abnormalities within the brain. An MRI is typically recommended if the patient's symptoms have worsened, or the test is being performed more than 48 hours after the injury.
The MRI does not expose patients to harmful radiation and is considered better at detecting traumatic lesions of the brain, but it is considerably more expensive, and may trigger anxiety in claustrophobic individuals.
Diffusion tensor imaging (DTI) for mild TBI
Diffusion tensor imaging (DTI), a form of MRI that monitors water molecules in brain tissue, is another diagnostic tool that is showing great promise in diagnosing concussions and other mild brain injuries. In research comparing DTI with conventional MRI scans, the former analysis of brain-injury patients exposed signs of white-matter damage not detected by traditional MRI scans. Injuries to the brain's white matter has been associated with cognitive deficits, such as slowed reaction times.
Scientists believe that DTI scans will prove especially useful in TBI cases in which victims suffered Diffused Axonal Injury (DAI) – damage that is commonly seen in high-speed car accidents and falls from heights.
Legal representation for victims of TBI
Every year in the United States, an estimated 2 million people suffer a traumatic brain injury. Head trauma of any type warrants immediate medical attention, as symptoms are not always obvious but can have love-term negative impacts. With prompt detection and diagnosis, patients have a much better chance of making a speedy recovery.
The Los Angeles personal injury attorneys at Ellis Injury Law have been litigating TBI cases for more than 25 years, recovering millions of dollars for clients and their families. Schedule a free consultation with a Los Angeles brain injury attorney at our firm and protect your rights to compensation.
Additional Resources on Brain Injury Diagnosis:
MIT Technology Review, Detecting Subtle Brain Injuries https://www.technologyreview.com/s/411201/detecting-subtle-brain-injuries/
org, Traumatic Brain Injury (TBI) and Concussion https://www.asnr.org/patientinfo/conditions/tbi.shtml
University of California Dept. of Radiology, Exploring the Brain: Is CT or MRI Better for Brain Imaging? https://radiology.ucsf.edu/blog/neuroradiology/exploring-the-brain-is-ct-or-mri-better-for-brain-imaging