Motorcyclist Strikes and Kills Pedestrian in Redondo Beach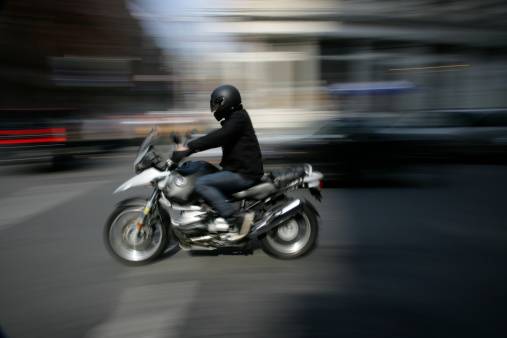 A pedestrian died after being hit by a motorcycle in Redondo Beach on Friday, January 22, according to police.
The accident took place at Torrance Boulevard and Camino Real at about 5 am and the victim was pronounced dead at the scene. The pedestrian was an adult male; his name will not be disclosed until relatives have been notified.
The motorcyclist was not injured in the accident. He stayed to be interviewed by the police, who are continuing their investigation. So far, police believe that the pedestrian stepped off the center median into eastbound traffic on Torrance Boulevard when he was hit. He was not in a marked crosswalk at the time of the crash. Police do not believe that drugs or alcohol were a factor in the accident.
Traffic in the area was tied up for several hours for the initial investigation and lanes on Torrance Boulevard reopened at about 9:30 am.
Liability issues in pedestrian accidents
Pedestrian and motorcycle accidents are common in California. While police believe that drugs or alcohol are not a factor in this case, there are some accidents that occur due to their use. Police and legal experts also consider many other factors when assessing liability.
For instance, with respect to the motorcyclist, there is always the possibility that he or she was negligent in some other way. Failing to obey traffic laws such as speed limits or red lights may constitute negligence. There is also the possibility that the motorcycle itself failed in some way, leading to a crash. In this case, the manufacturer of the bike may carry some responsibility for design defects.
Or, the environment itself may have been conducive to an accident; municipal authorities may be at least partly to blame if they failed to maintain the roadway in a manner that led directly to the accident.
Pedestrians can be considered at fault if they fail to obey the rules of the road by jaywalking or using poor judgment due to excess alcohol consumption. Although a motorist (or motorcyclist, as above) is responsible to yield the right-of-way to a pedestrian, there may be cases when a collision is unavoidable even if the motorist obeys all the rules of the road. The surroundings may also be a factor, if they impede visibility.
Taking legal action
Accident victims or their families who consider taking legal action in these cases would do well to consult a personal injury lawyer well-versed in pedestrian accidents in Los Angeles. Litigation may help victims or surviving family members recover compensation from liable parties.
Plaintiffs may recover compensation for medical expenses, rehabilitation costs, lost wages, reduced earning potential, wrongful death, and pain and suffering.
To discuss your legal options with Los Angeles car accident lawyers in the wake of an accident, call Ellis Law at 310-641-3335 to set up a no-cost case review with an experienced personal injury attorney.