Motorcycle Accident Fatalities Drop in 2017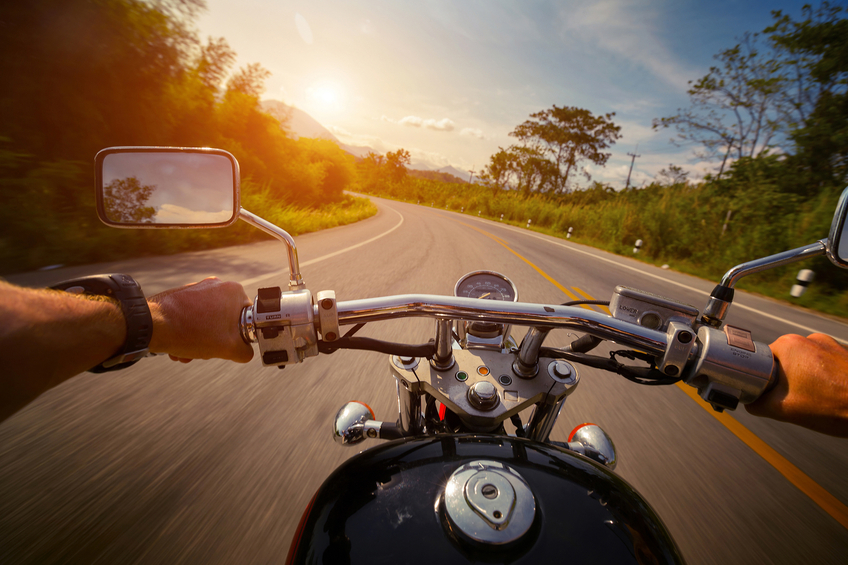 Deaths from motorcycle accidents in California fell more than 28% during 2017, according to statistics from the Governors Highway Safety Association (GHSA). Fatalities from motorcycle accidents were also fewer nationwide year over year, although the drop, at 8.6%, was much less dramatic than in the Golden State.
The numbers fell to 406 deaths from motorcycle accidents in California during 2017 versus 566 in 2016. Nationwide, 4,798 people were killed as a result of motorcycle accidents in 2017 versus 5,251 in 2016.
Although the decrease is cause for celebration, motorcycle riding is still dangerous to life and limb. Deaths resulting from motorcycle accidents occur 28 times more frequently than deaths from other vehicle accidents.
Why Fewer Motorcycle Accidents in 2017?
Why were there fewer motorcycle accident-related fatalities last year? The GHSA points to the ability of the state's riders to split lanes. While many states have debated letting motorcycles split lanes, only California allows it legally.
Opinions on the safety of lane splitting are not uniform. Clearly, state legislators think it enhances safety, building on University of California, Berkeley researchers, who felt it could be safer if done at appropriate speeds. Their 2015 study found fewer head and torso injuries and fewer deaths in lane-splitting motorcyclists versus those who did not split lanes.
The National Highway Traffic Safety Administration has also noted that other countries have enacted lane-splitting laws and it seems to have worked well where allowed, reducing congestion and promoting safety, partly because bikers are no longer trapped behind cars.
But opponents believe that lane-splitting increases the chances that motorcyclists can be hit by vehicles changing lanes who overlook them — or are taken unaware by a darting motorcyclist —and that lane-splitting motorcyclists can startle motorists.
The single most important safety measure in driving a motorcycle, of course, is wearing a helmet. The U.S. Centers for Disease Control (CDC) estimates that helmets saved more than 1,800 lives in 2016, the last year for which those statistics are available. Helmets cut down on the risk of a fatality by 37%.
Hurt in a Motorcycle Crash? Call for a Free Case Review
The drop in motorcycle accident-related fatalities, both in California and across the U.S., is excellent news. But motorcycle accidents still cause far too many injuries and deaths in southern California and across the nation.
When accidents do happen and tragedy ensues, families have the legal right to compensation for medical bills, hospitalizations, even funerals.
Call an experienced Los Angeles motorcycle accident attorney at The Ellis Law Firm if you or a loved one has been injured or killed in a crash. We have decades of experience winning maximum compensation for injured motorcyclists in southern California. Call us today at 310-641-3335 for a free consultation with a personal injury attorney.
Additional Resources:
Bergal, Jenni. "Motorcycle Lane-Splitting: Safe or Scary?" Huffington Post. February 9, 2018. https://www.huffingtonpost.com/entry/motorcycle-lane-splitting-safe-or-scary_us_5a7db7efe4b033149e401ce1
Governors Highway Safety Association. Spotlight on Highway Safety. Motorcyclist Traffic Fatalities by State. Preliminary Data, 2017. https://www.ghsa.org/sites/default/files/2018-05/ghsa_motorcyclists18.pdf
U.S. Centers for Disease Control and Prevention. Motorcycle Safety. https://www.cdc.gov/motorvehiclesafety/mc/index.html