Los Angeles Swimming Pool Accidents & Legal Liability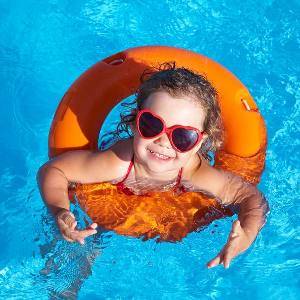 Thanks to its temperate climate, the greater Los Angeles metro region has one of the highest numbers of recreational swimming pools – located in private homes, apartment complexes and local hotels. By law, property managers and/or owners of these pools must protect guests from hazards by providing depth markings that are accurate, an adequate fence height that surrounds the pool area, supervision when advertised, and slides/diving boards that are well-maintained.
Those who fail to comply with California regulations may face legal liability when visitors or swimmers are injured – whether by drowning, a diving board accident, or some other harm sustained from poorly maintained equipment.
Just last week, the LA Times reported on a California swimming pool injury that took place at an aging motel on Hollywood Boulevard. According to officials, a 36-year-old mother and her two children are in critical condition after being rescued by a passerby who responded to screams from the woman's other children. All three victims were rescued from the deep end of the pool, and administered CPR from the good Samaritan.
Near drowning at Hollywood Boulevard hotel
The near drowning occurred at the Hollywood Premiere Motel at roughly 3:30 p.m., said a Los Angeles Fire Department spokesperson. Apparently, the woman's 12-year old daughter and 11-year-old son had accidentally waded into the deep end of the pool, prompting the mother to jump in to rescue them. It is suspected that none could swim, as all three were not breathing and had no pulse when pulled from the water.
Firefighters who were on the scene said the motel pool had a "No lifeguard" sign and was seven and a half feet in depth at the deep end. "It appears this is just a tragic accident," said LAPD Sgt. Barry Montgomery of the victims, who were local California residents.
At this point, it is unknown if the motel pool suffered from any dangerous conditions that could have contributed to the near drowning of this family.
Los Angeles swimming pool accident lawyers explain liability issues
In most situations, a swimming pool death or injury falls under a category of law known as premises liability. In short, premises liability stipulates that property owners may be held liable for a personal injury that results from an unsafe condition that the owner or property manager knew or should have known about.  This applies to government municipalities, private owners of swimming pools, owners of commercial or public-access pools and property managers who rent the grounds.
A drowning or swimming pool injury may give rise to a premises liability lawsuit in Los Angeles upon any one of the following circumstances:
A lack of obvious, visible warning signs, such as "no lifeguard" or "swim at your own risk"
Poor maintenance that creates hazardous conditions
Negligent supervision when an owner of a private residential pool fails to supervise visitors if such claims have been made. Alternatively, a commercial entity may be sued if a lifeguard isn't present if signs indicate otherwise and injury results.
Lack of proper fencing that results in accidental drowning
Consult with a California swimming pool injury attorney
Damage awards secured through a premises liability claim can help restore victims both financially and emotionally, holding negligent parties accountable for their actions.  In the tragic aftermath of a swimming pool accident or wrongful death, choosing legal counsel is a critical decision. The Los Angeles personal injury attorneys at Ellis Injury Law have successfully litigated dozens of swimming pool accident claims, earning our attorneys a reputation of both compassion and professionalism.
To schedule a free and confidential case evaluation with one of our Los Angeles swimming pool accident lawyers, please call our offices at 310-641-3335.