The Best Personal Injury Lawyer in Los Angeles
Every year in Los Angeles, people are injured in preventable accidents. These injuries can be traumatic, painful, and costly. Thankfully, California allows individuals injured by someone else's negligence or carelessness to recover compensation for their accident-related losses.
If you or a loved one was seriously injured through no fault of your own, Ellis Law might be able to help. At Ellis Law, our experienced personal injury attorneys in Los Angeles offer personalized, compassionate service to victims of personal injury accidents and will fight aggressively to ensure that you are justly compensated for your injuries.
Our Los Angeles personal injury attorneys strive to get you much needed compensation for your medical bills, rehabilitation, and emotional trauma. From the very start to the finish of your case, we are committed to going the distance for you.
We're On Your Side
Ellis Law's Los Angeles personal injury attorneys offer our clients:
Outstanding client service
Proven results through both jury verdicts and settlements
Professional ability and competence
A personal injury claim not only compensates you but also holds negligent parties responsible for their actions and deters similar behavior in the future. Let our attorneys explain your legal rights and determine whether you are entitled to recover compensation for your injuries.
Ellis Law is an award-winning personal injury law firm in Los Angeles that is recognized both locally and nationally. Our personal injury attorneys have decades of experience to use in helping victims just like you move forward with their lives. Take the first step towards justice in your case by speaking with one of our Los Angeles personal injury attorneys today.
Let Our Experienced Los Angeles Personal Injury Attorneys Help You
Ellis Law has the experience, results, and expertise needed to successfully handle your personal injury claim. Our attorneys understand the complications you face after a severe personal injury accident and the long-term impact catastrophic injuries have on your life. We strive to provide you and your family with the support and peace of mind needed to focus on healing while our attorneys handle all aspects of your personal injury claim.
This includes but is not limited to the following services:
Providing access to needed medical experts
Calculating the full extent of your accident-related damages
Conducting a thorough accident investigation
Filing a timely personal injury claim and civil lawsuit
Negotiating a fair and just settlement with the insurance company
Taking your case to trial if settlement is not forthcoming
Our Los Angeles personal injury law firm has the experience and expertise to advocate on your behalf during negotiations or at trial. While most personal injury claims settle before any court proceedings, we are not afraid to take personal injury claims to trial whenever appropriate. Our attorneys know court procedure and how to present and argue a winning case before a judge and jury.
When you are ready for professional legal assistance, Ellis Law wants to provide you with the quality legal service you deserve. Call our Los Angeles office today for a complimentary claim evaluation.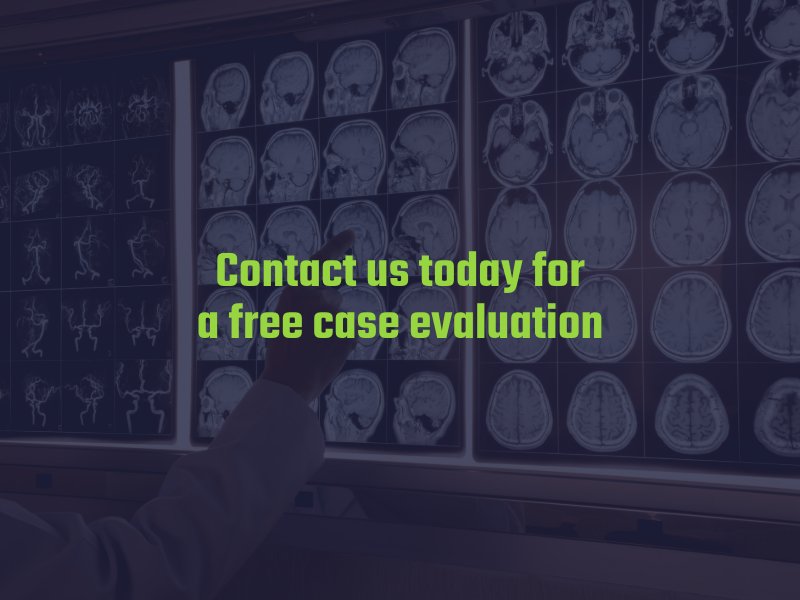 The Personal Injury Claims Process
The personal injury claims process begins after a victim is injured due to the negligence or wrongdoing of another person or corporation. A personal injury claim can arise out of any personal injury accident, be it a slip and fall, defective product, car accident, or another type of accident.
The first step in a personal injury claim is the filing of the claim itself. The at-fault party's insurance company is contacted about an upcoming claim. A formal claim is filed once the victim has information regarding the extent of their injuries and any accident-related losses.
Next, an insurance adjuster is assigned to the case to investigate the accident. The adjuster obtains necessary evidence to investigate the claim, including the police or other accident report, photos or videos of the accident, and any medical records. This information is used to determine if the insured party is liable for any injuries and how much the claim is worth.
It is in the victim's best interests to conduct an independent investigation at the same time the insurance company looks into the claim. An experienced Los Angeles personal injury attorney will search for new evidence, use current evidence to the victim's advantage, and find out as much about the accident as possible on the victim's behalf. The victim's attorney may find fault lies with multiple parties during their investigation and pursue separate sources of compensation on the victim's behalf.
After filing an insurance claim, it is common to receive an insurance settlement offer. Insurance companies generally make a low settlement offer at the beginning of a claim. Any offer may be countered or accepted depending on the facts of the case and the extent of the victim's injuries.
The process of offers and counteroffers can go on for quite some time before a settlement amount is reached. An experienced personal injury attorney in Los Angeles will know the approximate value of a personal injury case and when it is appropriate to accept an insurance company offer.
There are alternative methods of resolving an insurance claim in addition to settlement negotiations. The parties may choose to take their dispute to mediation or arbitration. During mediation, the parties and their lawyers meet privately with a neutral third party, the mediator. The mediator helps the parties move forward towards an agreement but does not make a decision on behalf of the parties.
Arbitration is more like a court proceeding. The parties and their attorneys submit arguments to one or more arbitrators. These arbitrators act as judges. The arbitrators review the facts and reach a binding decision the parties must follow.
Rather than use an alternative method of dispute resolution, a personal injury claim can go to a court trial. This requires a personal injury lawsuit to be filed and compensation sought in court before a judge and jury.
Common Personal Injury Cases
Personal injury claims are generally settled outside of court through negotiations. The most common personal injury claim filed in the United States is a car accident injury claim. More than six million car accidents occurred in the United States in 2020, and over forty-two thousand people died as a result of those accidents.
There are several types of motor vehicle accidents in the United States, including those involving:
The second most common personal injury accident in the United States is a slip and fall accident. Slip and fall accidents account for more than eight million hospital visits each year and prove especially dangerous for the elderly.
Common causes of slip and fall injuries are:
Poor lighting
Wet floors
Torn carpeting
Loose or missing handrails
Food debris on the floor
Another personal injury accident that is far too common is medical malpractice. The average number of medical malpractice lawsuits filed each year across the United States is eighty-five thousand. Medical malpractice can have devastating, life-altering patient consequences and even cause patient death.
Typical medical malpractice cases include:
Misdiagnosis
Delayed diagnosis
Childbirth injuries
Medication errors
Failure to treat
Anesthesia errors
Surgical errors
Workplace injuries are another frequently filed personal injury claim. Workplace injuries occur every seven seconds, according to the National Safety Council. When workplaces are negligent regarding the safety of their workers or third parties cause worker injuries, personal injury suits may be filed in addition to or in lieu of workers' compensation claims.
Workers must report their injuries and seek medical care immediately to preserve their claim for losses due to workplace injuries. Other significant evidence documenting workplace injuries can include:
Photos of the worksite
Witness names and information
A workplace accident report
Sadly, wrongful death lawsuits are often filed personal injury lawsuits. Negligence or wrongdoing on behalf of another person or corporation can lead to a wrongful death.
In a wrongful death lawsuit a family member files a personal injury lawsuit on behalf of their deceased loved one. Wrongful death lawsuits may be filed to recover final expenses such as medical costs and funeral arrangements and for pain and suffering experienced by the deceased before their death.
Most wrongful death claims are the result of the following accidents:
Medical malpractice
Workplace accidents
Aviation accidents
Product liability claims are not as common as some of the above claims; however, one product liability claim can have thousands of victims. A product liability claim occurs when a manufacturing defect or design flaw of a product inflicts an injury on a consumer.
Defective products regularly in the news include:
Defective airbags
Defective brakes
Defective car seats
Defective toys
Poorly designed or defective medical devices
Poorly labeled or defective medication
Poorly labeled and defective household electrical devices
Improperly labeled cleaning products
Poorly made or contaminated food products
Defective industrial equipment
Personal injury lawsuits may also arise from assault. There were over eight hundred thousand aggravated assaults in the United States in 2019. A personal injury lawsuit for assault can request monetary damages for injuries and other assault-related losses.
A civil personal injury case for assault is separate from a criminal assault case filed by the state. A criminal assault case results in a conviction with the possibility of jail or prison time, fines, and other court sanctions.
Personal Injury Compensation
No two personal injury cases are alike, and neither are the damages awarded to their victims. Specific amounts of damages depend upon the severity and extent of a victim's injuries, their prognosis for recovery, and the impact of the accident on their overall life. However, there are basic guidelines that apply to all damage awards in California.
In California, compensation in a personal injury claim is called compensatory damages. Compensatory damages are monetary damages a wrongdoer pays a victim in an attempt to bring the victim back as closely as possible to their pre-accident state.
There are two types of compensatory damages. These are economic and non-economic damages.
Economic damages, also called special damages, are damages with fixed or approximate dollar amounts associated with them, such as:
Medical bills, both current and future
Property damage
Lost wages
Loss of earning potential
Non-economic damages, or general damages, are more subjective kinds of damages. These include the following:
Pain and suffering
Emotional and mental distress
Loss of consortium
Loss of enjoyment of life
Scarring and disfigurement
Unjust hardship
In California, there are no limits or caps placed on compensatory damages in a personal injury case. The jury or judge, depending on the type of trial, can award any amount deemed fair to the victim. However, medical malpractice cases are capped at $250,000 for pain and suffering and other non-economic damages.
Judges may also award a victim punitive damages. Punitive damages are a kind of damage award meant to punish the defendant or deter similar conduct in the future. Punitive damages are not allowed to be grossly excessive or arbitrary.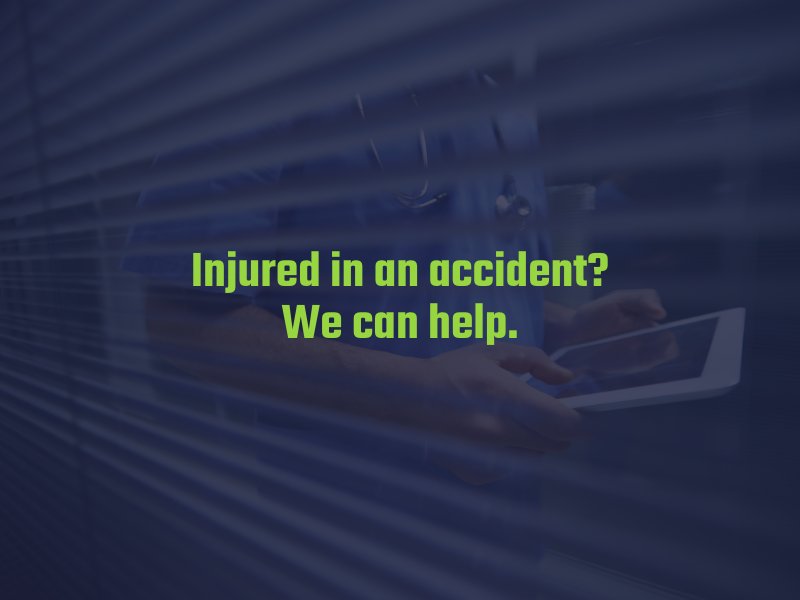 Personal Injury Statute of Limitations
There is a deadline, or statute of limitations, to file a personal injury lawsuit in California. A personal injury lawsuit must be filed within two years of the date of the injury; otherwise, the victim is barred from making any claim for damages.
Contact an Experienced Personal Injury Attorney in Los Angeles
If you would like to learn more about the types and amounts of damages available in your personal injury claim, contact an experienced Los Angeles personal injury attorney at Ellis Law. Our skilled and knowledgeable personal injury attorneys will work tirelessly to identify any negligent parties for your accident and pursue payment on your behalf from their insurance companies.
Ellis Law realizes there are many personal injury law firms to choose from in Los Angeles. However, not all law firms have the same skills, depth of experience, or resources of Ellis Law. The firm you choose can and will make a significant difference in the outcome of your case.
Contact the understanding and compassionate legal team at Ellis Law today for a confidential and complimentary consultation. We know the impact a serious accident has on your health, finances, and ability to enjoy life. We want to help you realize your legal and personal goals in moving forward with the next chapter of your life. You deserve the best personal injury attorneys in Los Angeles to fight on your side.
Client Review: 5/5
★ ★ ★ ★ ★
Ellis Law is attentive to your needs, it a family based law firm. All the attorneys are available for any and all your needs. Mr. Ellis is very hands on in his practice.
– Eddie Corona
Ellis Law Corporation
2230 E Maple Ave,
El Segundo, CA 90245
Local: (310) 641-3335
Toll Free: 310-300-7777