Los Angeles Man Dies in Ontario Street Racing Crash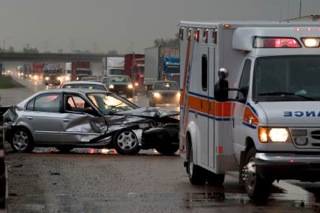 Police believe that a Los Angeles resident who crashed into a tree and died on Wednesday, March 9 on an Ontario street was involved in a street racing contest. The man, Denie Juan Sandoval, 20, was found by police in a BMW 325i that had flipped over after an accident was reported at 2:52 pm on East Cedar Street. Cpl. Fred Alvarez, of the Ontario police, said in a news release that he was unresponsive when found.
Those investigating the incident learned that Sandoval had been involved in a street race with another driver when he lost control and hit the tree. That driver left the scene of the accident, but later returned to give an account to the police and is cooperating fully with the investigation. The second driver was not identified by the police. He is being treated as a witness, but not as a suspect in Sandoval's death. It is not believed that he played a direct role in causing the crash itself.
Street racing increasingly popular in SoCal
Cpl. Alvarez expressed regret that yet another death had occurred in connection with street racing, an activity that has become increasingly popular in the Los Angeles area, stating that "Hopefully people understand that it is illegal and it's a loss of precious life." Those with information about the incident should contact Officer James Mota 909-395-2001 and dial 4772.
Sandoval is not the first to lose his life in a street racing incident in the LA area in the past few years. Several street car racing victims were identified in the months leading up to a large-scale sting operation that took place in April of last year in Los Angeles. According to the LA Sheriff's Department, that operation led to dozens of arrests, hundreds of citations, and more than 50 towed vehicles. Several others involved were arrested for drug-related crimes or for driving without a valid license.
Though some of those who lost their lives in street car races were involved as drivers in the races themselves, others were bystanders or spectators. They were injured when the cars crashed into the crowds gathered near the make-shift "racetracks."
Street car racing accidents and liability issues
Bystanders who have been injured in a street car racing accident or families of those spectators or bystanders who were killed may be able to file a claim against the drivers responsible. Racers are reckless drivers who break the law and endanger the lives of others and may be liable for physical harm and wrongful death.
Even passengers in a car used for street racing who are injured may be eligible to file a personal injury lawsuit in search of monetary compensation with the help of a skilled personal injury lawyer.
If you or a loved one have been hurt during an LA street car race, please call the Los Angeles car accident lawyers at Ellis Injury Law to better understand your legal options. You can set up a no-cost consultation by calling 310-641-3335.