Construction Falls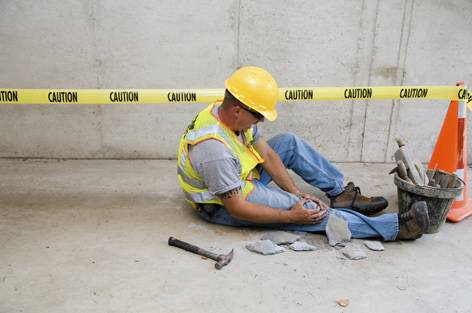 For more than 20 years, Ellis Law has successfully represented victims of construction falls in the Los Angeles area. These jobs are among the most dangerous kinds of work available, and Los Angeles added the most construction jobs of all major cities in the country in 2013. In 2012, 19.6% of all work-related fatalities across the country occurred in construction, and more than one third of those deaths took place as a result of falls.
At Ellis Law, we know that an injury can negatively impact not only the physical well-bring of a worker, but also his or her livelihood, ability to support a family, quality of life, and peace of mind. In tragic cases where a worker has died as a result of construction fall, a grieving family is left behind with medical bills and other expenses, and without the income that the deceased breadwinner once provided.
We believe that hardworking people injured in construction site falls, as well as families of those who die as the result, deserve the maximum amount of compensation they are entitled to by law. Every Los Angeles construction accident attorney at Ellis Law is an expert in ascertaining and proving liability in construction site accident cases, and our investigative team of industry professionals and medical personnel are ready to build the strongest case possible on your behalf.
Not only can we manage your workers compensation insurance claim, but in cases where negligent parties on the site were responsible for your injury, we can represent you in a personal injury lawsuit. If you have been hurt, don't suffer in silence: Call Ellis Law for a free, no-obligation consultation about your case. Our success is our clients' success, since we charge no fees unless we win your case.
Injuries from falls at a construction site
Falls can occur on construction sites for a variety of reasons. Plummeting from scaffolding several stories above a street could obviously be catastrophic, but even falls from relatively short distances can be dangerous. In a high profile case from 2013, a construction worker who fell about 15 feet performing renovations at Steven Tyler's Los Angeles house was seriously injured. In fact, about one quarter of all fatal falls from 2012 in which the height of the fall was known were falls of fewer than 10 feet. Even "minor" trips and falls can result in significant injury.
Injuries from construction falls can include:
Spinal cord injuries
Head injuries
Injuries to internal organs
Injuries to joints
Fractures
Sprains and strains
A construction accident lawyer at Ellis Law can help you document your injury and determine the full extent of your past, present and future medical expenses, thus setting the groundwork for a personal injury claim. Injured construction workers in California are also eligible to sue for lost wages if they are unable to work. 
Falls and safety violations
As a construction worker, you are entitled to work under regulated safety conditions. OSHA guidelines stipulate that precautions must be taken to avoid having workers fall from elevations or into holes on site. These include the use of guard rails and toe-boards, safety harnesses and nets, and railings.
Sites also need to be kept clear of debris that could pose trip hazards, and workers need to be provided safety gear and intelligible safety instructions.
At Ellis Law, our Los Angeles-based construction fall injury lawyers will conduct a thorough investigation into the circumstances surrounding your injury, ascertaining whether safety violations led to your injury, and whether third parties are legally responsible for your damages.
California construction accidents and workers' compensation
An important complicating factor in construction falls and other accidents is that it is not possible to sue your employer directly for compensation. Laws in California stipulate that you receive some form of compensation for your injury regardless of who was at fault. Though this relieves you of the burden of proving liability in order to receive workers' compensation, the amount that you will receive will generally be far less than what you would get if you were able to file a personal injury lawsuit.
If you are concerned that workers' compensation will not be enough to sustain you and your family, our attorneys can advise you about your legal options. In some cases, for instance, it is possible to sue makers of faulty equipment (if, for example, flawed scaffolding caused your injury). If outside contractors provided insufficient training, or if your employer sub-contracted with another company, these parties also may be liable. Don't assume that you will have to settle for workers' compensation only. Talk to one of our attorneys to discuss other alternatives.
Compensation for pedestrians
If you are not a worker and you were injured as a pedestrian walking near a construction site, the construction company may be liable for your injury, especially if they did not provide correct warning signs or cordon off dangerous areas.
A Los Angeles construction accident attorney at Ellis Law can help non-employees injured on construction sites gain the compensation they deserve.
Ellis Law can help you if you have been injured in a construction fall
At Ellis Law, we have the experience, resources, and knowledge to help you gain compensation if you or a loved one were injured in a construction fall or other accident.
Our team of Los Angeles construction accident attorneys has helped many workers and others who were injured in construction falls to regain financial security in the wake of misfortune. From documenting the injury and the circumstances that surrounded it, to negotiating the complex legal matters related to safety restrictions, liability, and compensation, to identifying all responsible parties, we are fully equipped to represent you.
Contact us at 310-641-3335 for a free consultation to find out how we can help you and your family.