Local Musician & Barber Dies in Motorcycle Crash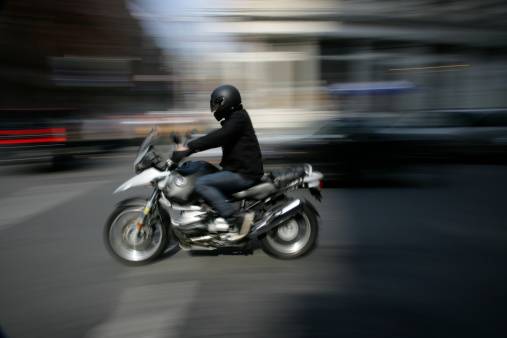 Rockabilly music fans, motorcycle clubs, clients, friends and family are mourning the death of 33-year-old Carlos Gomez of Long Beach, California, who died suddenly following a motorcycle accident on Friday, September 25. According to local newspaper sources, Gomez was riding his Triumph motorcycle westbound on Hadley Street near Court Avenue in the late afternoon when a vehicle turned in front of him, causing the collision. After the initial impact, a second vehicle struck Gomez. Both motorists stopped to cooperate with authorities, who say the investigation is "ongoing." Gomez was transported to the hospital where the LA County Medical Examiner declared him deceased at 4:45 p.m.
Remembering a kind family man
Carlos Gomez was a well-known member of the local community, as the owner of the American Vintage Barbershops in Long Beach and Whittier, as well as lead singer of the rockabilly band Hi-Strung Ramblers which has nearly 5,000 fans on Facebook. He left behind his wife Annie Gomez, two daughters Elina and Nina, brother Jesse, father Jesus and mother Dominga. People remember him as "an all-around talented good guy," "a gentle soul," "hopeful and supportive," and "a wild and one-of-a-kind magnetic personality" who could "make you laugh."
Friends were able to raise $38,095 from 366 GoFundMe donations in just nine days, surpassing their goal of $30,000, to help the family with funeral expenses.
California motorcycle accidents: liability issues
While any type of vehicle collision can result in death, motorcycle accidents are particularly fatal. There are 35 times more deaths from motorcycle accidents than car accidents, per mile traveled, according to federal statistics from 2006.
Diminished visibility, road hazards, lack of seat belts and metal barrier between rider and road, decreased stability of being on two wheels, and the skill level required for motorcycle operation all increase the likelihood of a serious or fatal crash.
Often times, other drivers are at fault for the crash. Almost half of all collisions between motorcycle and car occur as a result of the car making a left-hand turn and striking the motorcycle as it drives straight through the intersection or attempts to pass. Almost always, the vehicle making the left-hand turn will be found at fault for the accident, with the exception of cases where motorcyclists were speeding, in the wrong lane or intoxicated at the time – which could lessen the total amount of compensation awarded.
Winning a motorcycle injury lawsuit
In order to win a motorcycle accident negligence claim, the family of the deceased must prove:
The defendant was required to be reasonably careful by law.
The defendant was not being reasonably careful.
The defendant's conduct caused the plaintiff's injuries and/or death.
The plaintiff was injured or suffered losses as a result of the accident.
Attorneys use witness testimony, police records, forensic evidence and expert opinions to build a substantial case against the defendant and refute attempts to defer some of the liability for the accident onto the plaintiff.
The Ellis Law Firm invites injured parties and their families to contact a personal injury attorney at 310-641-3335 if they have any questions about a recent accident, including who might be at fault and what legal options exist. We specialize in motorcycle-vehicle collisions and have won over $350 million for our clients.