LA Nightclub Assault Victim Awarded $5.42 Million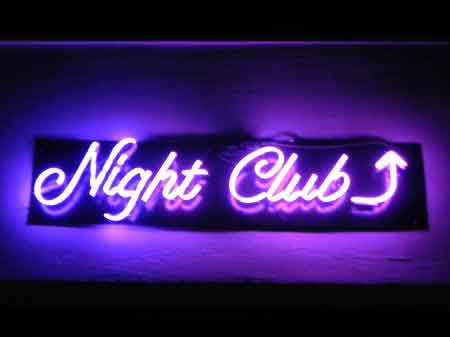 A 43-year-old woman was awarded $5.4 million after a Santa Monica jury determined that a West Hollywood club owner and employee were liable for her attack and rape at the Here Lounge back in 2009. The LA Times reports that after deliberating for 15 days, jurors determined that Victor Cruz committed a sexual offense and the nightclub's negligence was a considerable factor in causing that assault.
"This club turned a blind eye to sexual activity that was allowed to occur in the restroom area… Although they had a stated policy of security guards being present in the bathrooms, they weren't present at the time of the attack. The guards abandoned the place where most problems go on," said the victim's Los Angeles night club assault lawyer.
The victim's name has been kept confidential, but her attorney says that this verdict may be one of the largest ever involving sexual assault in a nightclub or bar.
LA nightclub assault lawsuit ends in $5.4 million verdict
The defendant, 23 year-old Victor Cruz – a former bus boy at the Here Lounge — was acquitted in a prior criminal case, and has since vanished. He was not present during the civil proceedings, in which he was ordered to pay 60 percent of the $5.4 million; the nightclub owner must cover the remaining 40 percent.
According to the personal injury lawsuit, the news reporter entered the West LA bar on Robertson Boulevard at around 12:30 a.m. She had been out drinking with a friend who had taxied home, so she was left alone and intoxicated. Court documents state that between 12:54 a.m. and 1:30 a.m. she went to the club's unisex restroom where she closed the stall door. Allegedly, Cruz then pushed the door open, sexually assaulting her. Someone found the victim a block away from the Here Lounge and dialed 911.
The woman was taken to the Santa Monica-UCLA Rape Treatment Center, where personnel collected DNA samples from her person and clothing. Court records show that Cruz had been arrested and convicted of stealing from club guests back in 2009, at which time a sample of his DNA had been taken.
After watching video surveillance of the club that night and hearing testimony, the Santa Monica jury rejected a defense that the sex was consensual and that the club owner had ensured adequate security guard presence in the restroom area. Although Cruz disappeared before the civil trial, jurors were able to watch a video of his testimony from the criminal hearing.
Los Angeles nightclub assault lawyers
California laws mandate that nightclub and bar owners take reasonable safety measures to ensure their patrons are protected from assault or violent crime. Poor lighting, insufficient staffing by security guards, broken locks and other breaches in this duty often carry disastrous results.
If you were the victim of an attack or sexual offense in a club and there were obvious measures the owner could have taken to prevent your injury, you may be entitled to significant compensation. This recent tragedy in West Hollywood highlights the importance of speaking with an experienced attorney if you were harmed in a nightclub assault.
For confidential assistance from seasoned professionals, contact Ellis Law today to schedule a free case review with a Los Angeles personal injury lawyer who can explain your rights. You can reach us by calling 310-641-3335 or using our online contact form.