LA Family Wants Justice after Brother Killed by Fallen Palm Tree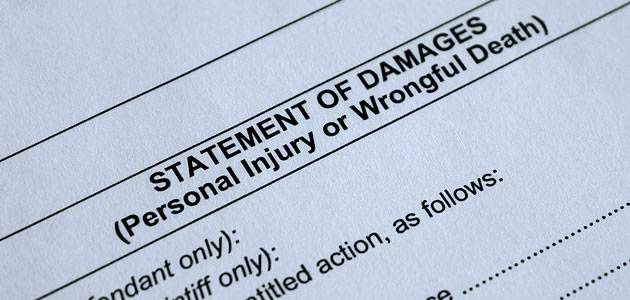 Tragedy struck the family of Tony Calderon twice, when their 49-year old son was suddenly killed by the fallen crown of a date palm tree in East Los Angeles this past Saturday morning. Tony was waiting on the curb for a ride to his uncle's funeral, relatives say, when he was crushed by the palm. Eyewitnesses told authorities that Calderon wasn't immediately killed, as he screamed for help after being squashed by the massive tree top, which weighed more than 2,000 pounds.
The most devastating aspect of Calderon's death is that it may have been avoided, had the palm been trimmed or cut down, family members say. Tony – the father of a seven-year-old child — was pronounced dead on the scene after firefighters used a crane to lift the enormous palm crown off his body. Bystanders made several attempts to hoist the tree trunk off Calderon before help arrived, but the palm was just too heavy to move.
49 year-old man killed by fallen tree in Los Angeles
According to LA County Fire Department Supervising Dispatcher, Melanie Flores, the accident happened on the intersection of Dozier Street and North Gage Avenue. Tony's immediate family is in shock and want answers for their loved one's death.
The victim's brother Peter Gonzalez told CBS Los Angeles, "I know something could have been done…A lot of times it takes something horrible like this to happen for there to be change."
"There's been an issue with a few people around here saying that they need to cut it down," said Tony's other brother, George Gonzalez. "It's been going on for 15 years already and it wasn't taken care of." Those who lived on North Gage Avenue say they complained about the tree — a Canary Island Date Palm – to the county, but there are no records of code violations on the property, confirms LA Public Works.
Homeowner couldn't afford to cut down old palm tree
It is unknown if Calderon's relatives have contacted a Los Angeles personal injury attorney to determine if they have grounds for seeking legal action against the homeowner or the municipality.  If a tree is deemed dangerous to pedestrians or passersby, public works can mandate that it be pruned or removed.  Sadly, this didn't happen with the date palm that crushed Calderon.
An arborist who examined the fallen palm said it still had live fronds, and did not exhibit significant signs that the palm was dying or in need of pruning. Homeowners are encouraged to have their trees inspected by arborists every one to two years, so they can look for outward signs of health and determine if the tree is in danger of falling.
Rose Cordova, the homeowner in this particular incident, told CBS she lives on a fixed income and simply did not have the funds to cut down the 30 year-old palm.
Los Angeles personal injury lawyer
The attorneys at Ellis Law extend their condolences to the Calderon family, who are understandably angry and upset about their loved one's sudden death, which may have been avoided had only proper measures been taken. Compensation secured in a fallen tree lawsuit may never erase the loss of a relative, but it can hold negligent parties accountable for their actions and bring some measure of justice, while providing financial security for the victim's children and spouse.
To arrange a no-cost case review with a member of our legal team, we invite you to call 310-641-3335.