Jolly Donuts Car Accident Claims One Life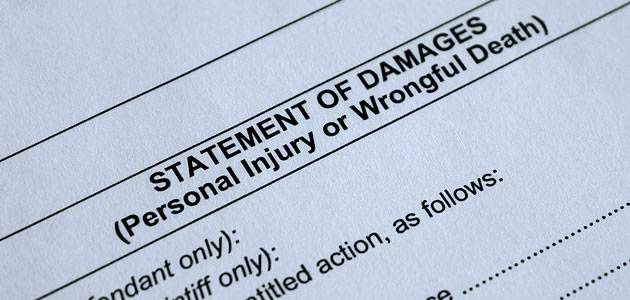 One man was left dead and more individuals were injured after a car slammed into a Jolly Donuts shop earlier in October. With any type of car accident, it's critical for the individuals involved to contact a lawyer right away. However, car-pedestrian accidents have the potential to be far more damaging, since pedestrians have essentially no protection from the vehicle.
While it's unknown if any of the victims from this crash have consulted a Los Angeles pedestrian accident lawyer, it's certainly advisable.
Cause of the crash is under investigation
The deadly crash occurred on the night of October 4, 2014. Officers received word that a car had crashed into the Jolly Donuts at the intersection of Roscoe Boulevard and De Soto Avenue in Canoga Park. They found that the driver of a silver Jeep Liberty had driven through the shop, causing significant property damage. According to some early reports, four Jolly Donuts customers were taken to a hospital with serious, albeit unspecified injuries. Other reports note that five individuals were injured at the scene.
The discrepancy may have been because the driver of the car, 42-year-old Kristin Chang, was also transported to the hospital, although she did not appear to have been injured.The fatality was an unidentified Asian man, who was pronounced dead at the scene. Jolly Donuts owner Sivlai Chung noted the man was a transient and a regular. He was a "very nice man" who "(came) in every night to get a small coffee and recharge his phone," said Chung. According to witness statements from the scene, the unidentified man was pushed by the car from one end of the shop to the other.
The cause of the crash is still under investigation. However, investigators have said that it is possible the driver slammed on the gas pedal in error, intending to hit the brakes. The driver was also evaluated for the presence of alcohol.
Liability issues in California
California sets strict time limits, known as statutes of limitations, for filing a personal injury lawsuit in Los Angeles. This means it's critical for victims to seek a lawyer's help right away. In the event that the injured individuals decide to retain legal counsel, the lawyer must prove that the driver was liable for the injuries and other losses. For car accidents, California law recognizes shared fault. That is, the driver of another car may share some of the blame for a crash due to speeding. Since this case is a pedestrian accident, the driver will almost certainly be found to hold all of the fault for the crash.
Victims who file a personal injury lawsuit may recover economic damages for their medical bills, lost wages, and loss of earning capacity. They may also recover damages for pain and suffering, and other non-economic losses. When a victim dies as a result of a negligent driver, a lawyer can establish wrongful death liability. Wrongful death compensation can include funeral expenses, lost wages, and lost companionship. Certain family members may be eligible to file a wrongful death claim, such as spouses and children.
Consult a Los Angeles pedestrian accident lawyer
When a loved one dies as a result of a negligent driver, the surviving family members must often cope with financial losses as well as grief. By enlisting the aid of an LA wrongful death attorney regarding your loved one's injuries or death, you can demand that the negligent party be held responsible for his or her actions.
The attorneys at Ellis Law have been honored to serve LA residents for over two decades with expert legal representation in personal injury and wrongful death cases. You can discuss your legal options by arranging a free, no-obligation consultation. Call 310-641-3335 today.