How to File a Car Accident Claim with Geico in California
If you've been in a car accident, you will likely need to file a claim with your insurance company. This can be a daunting process, but we can help. It's important to know the steps to filing a claim to ensure you recover the compensation you deserve. Every situation is unique, so if you have any specific questions, be sure to contact us today.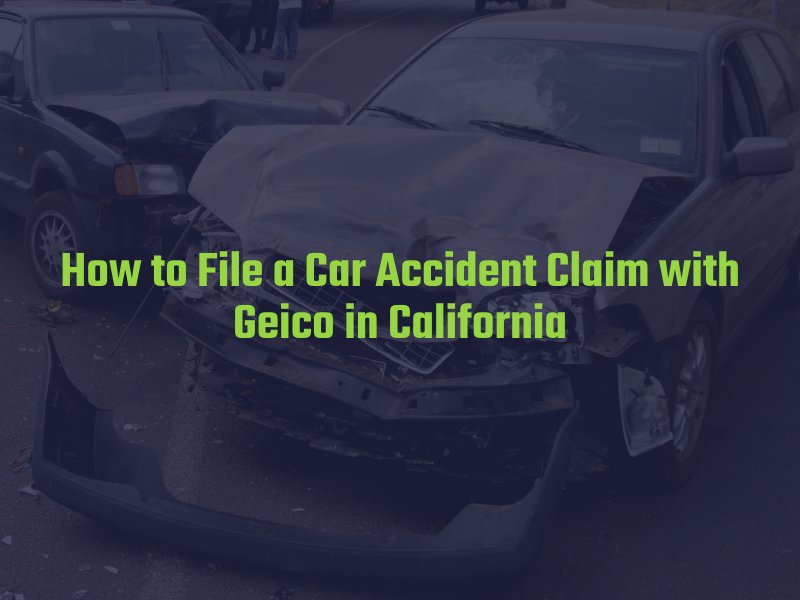 What to Do After a Car Accident
The first thing you should do after a car accident is call the police. Even if the accident is minor, it's important to document what happened. The police will create a report that can be useful later on, either when you file a claim with Geico or when you file a personal injury claim.
Next, you should exchange information with the other driver. This includes name, insurance company, and policy number. Once you have this information, you can call your insurance company and begin the claims process.
Filing a Claim with Geico
To file a claim with Geico in California, you will need to gather some documents. First, you will need a copy of the police report. You should also have a copy of your insurance policy and any other documentation related to the accident. Once you have these documents, you can call Geico's claims department at (800) 310-6020.
When you call Geico, you will speak with a representative who will ask you for some information about the accident. They will then assign you a claim number and an adjuster. The adjuster will be your primary point of contact during the claims process. They will investigate the accident and determine who is at fault. Once they have done this, they will give you a call to discuss their findings.
If you are not at fault for the accident, Geico will pay for the damages to your vehicle. If you are at fault, you will still be able to file a claim, but you may have to pay for the damages yourself. In either case, it is important to speak with an attorney before making any decisions.
Tips for Dealing with the Aftermath of a Car Accident
Car accidents can be traumatizing, even if they are minor. Here are a few tips to help you deal with the aftermath of an accident:
Seek medical attention, even if you don't think you're injured. Often, injuries from car accidents do not appear immediately.
Don't sign anything without speaking to an attorney. The insurance company may try to get you to sign away your rights.
Keep track of all expenses related to the accident. This includes medical bills, property damage, and lost wages.
If you follow these steps, filing a claim with Geico in California should be a relatively easy process. However, if you have any questions or concerns, contact our Los Angeles car accident attorneys for more information. We can help you navigate the claims process and make sure you get the compensation you deserve.