How to File a Car Accident Claim with AAA in California
If you're a member of AAA and you've been in a car accident, you may be wondering how to file a claim. In this article, we'll provide a step-by-step guide on what to do if you've been in a car accident in California.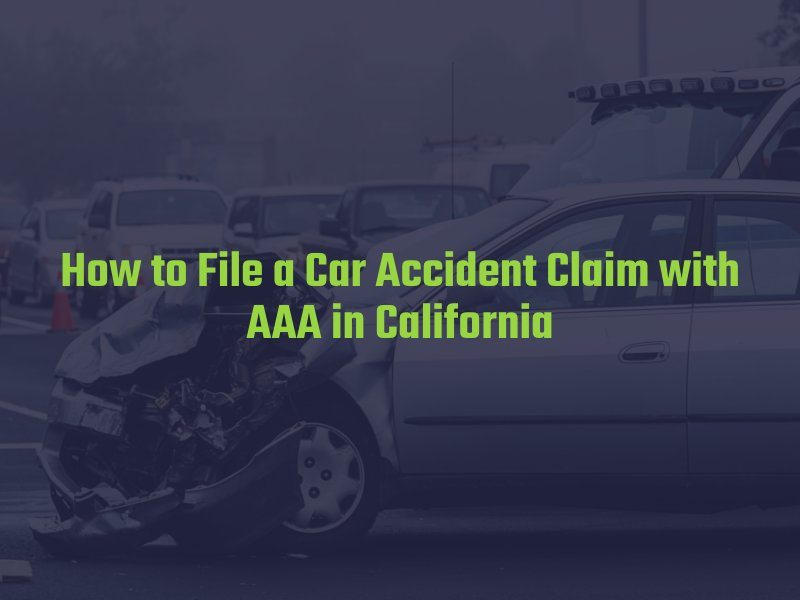 What to Do Immediately After a Car Accident
The first thing you should do after a car accident is make sure you're safe and out of harm's way. Once you do this, you should try to take photos of any damage to your vehicle or other vehicles involved in the accident. If your vehicle is blocking traffic, turn on your hazard lights and move it to the side of the road. Once you're in a safe location, you should:
Check for injuries and call 911 if necessary,
Exchange information with the other driver, including name, contact information, and insurance company and policy number, and
Call AAA's 24-hour roadside assistance at 1-800-222-4357.
How to Contact AAA and File a Claim
After you've taken care of the immediate aftermath of the accident, it's time to contact AAA and file a claim. You can do this by calling 800-672-5246, visiting your local AAA office, or by logging in to your online account.
Once you've filed your claim, an AAA representative will contact you to discuss the next steps. They may ask you for additional information or documents, such as a police report or medical records. Once they have all the necessary information, they will begin working on your claim.
What Happens After You File a Claim
After your claim is filed and an adjuster has been assigned to your claim, you can expect AAA to:
Review your policy and coverage,
Investigate the accident,
Determine who was at fault,
Calculate the damage to your vehicle, and
Negotiate with the other driver's insurance company, if necessary.
Once AAA has completed their investigation, they will contact you with their findings and let you know how much they are able to pay for your claim. If you're not satisfied with their offer, you can negotiate with them or file a complaint with the California Department of Insurance.
Tips for Dealing with the Aftermath of a Car Accident
No one ever wants to be in a car accident, but unfortunately, they happen. If you find yourself in this situation, there are a few things you can do to make the aftermath a little easier to deal with:
Get plenty of rest – both physical and emotional stress can take a toll on your body, so it's important to take some time to rest and recover.
Eat healthy – just like your body, your mind needs nourishment to heal. Eating a nutritious diet will help you feel better and think more clearly.
Talk to someone – it's normal to feel overwhelmed after an accident. Talking to a friend, family member, therapist, or anyone else who will listen can help you process what happened and start to move on.
Take your time – it's important to take things one day at a time. Don't try to do too much too soon – it will only make you feel worse.
We're Here to Help
If you or someone you know has been in a car accident, our team of Los Angeles car accident attorneys is here to help. We have years of experience dealing with car accident claims and can help you get the compensation you deserve. Contact us today for a consultation.