How Pre-Existing Conditions Impact Auto Accident Lawsuits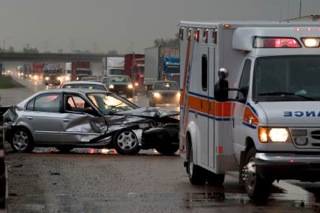 Pursuing compensation in an auto accident lawsuit can be challenging for plaintiffs who have pre-existing conditions. Although having a pre-existing medical condition does not bar a plaintiff from seeking legal recovery through the courts, it can reduce the amount of the settlement or verdict.
In many cases, legal counsel for the defendant will try and claim that your injuries were already present and not related to the crash. However, a competent car accident attorney can help you navigate these complexities in accordance with the law, ensuring just compensation is obtained. By securing expert testimony and past medical records, your lawyer can proves instances where the car accident aggravated existing injuries.
You must disclose all pre-existing conditions
In the context of personal injury litigation, a pre-existing medical condition is defined as any kind of disease, injury, illness, sickness, medical disorders or ailments that existed before the accident occurred. When filing a car accident claim, you are legally obligated to disclose all pre-existing medical conditions. The courts and insurance companies will use this information to calculate your damage award.
Remember that credibility is crucial to winning a lawsuit. If the court discovers that you hid information about a prior injury, that may trigger doubt and suspicion about your honesty and undermine the value of your case.
"Eggshell Plaintiffs" can still recover damages
Claimants with pre-existing medical conditions and injuries are viewed as frail of health and labeled "eggshell plaintiffs." Under this legal doctrine, the defendant may be held liable for all damages stemming from the auto accident, regardless of the plaintiff's prior health.
A hemophiliac is a classic example of an eggshell plaintiff. Even if the plaintiff isn't gravely harmed in the crash, the impact may have triggered hemorrhaging and even death. By law, the negligent party would be liable for covering all financial losses and damages incurred by the plaintiff, even if they had no control over the severity of injuries sustained.
In California civil actions involving eggshell plaintiffs, juries are provided the following instruction:
"Plaintiff is not entitled to damages for any physical or emotional condition that he/she had before defendant's conduct occurred. However, if plaintiff had a physical or emotional condition that was made worse by defendant's wrongful conduct, you must award damages that will reasonably and fairly compensate him/her for the effect on that condition."
Aggravation of existing injuries
Plaintiffs with pre-existing conditions are entitled to compensation for their losses in claims where the injury-causing auto accident causes new pain or in which a pre-existing condition has been worsened or aggravated.
Past medical records, diagnostic tests and expert testimony can demonstrate how a prior injury or condition was worsened by the accident, or if new injuries were suffered. Expert medical testimony will address the effects of the accident on the plaintiff's overall health, and can pinpoint how the accident exacerbated prior conditions.  In order to prove that the crash caused additional pain and worsened pre-existing conditions, the courts will be presented with diagnostic test results (MRIs, CAT scans, X-rays, Ultrasounds, etc) from before and after the accident.
How Ellis Law car accident attorneys can help
With the guidance of an expert attorney, eggshell plaintiffs can successfully recover damages in auto accident lawsuits, including those for physical and emotional conditions that were aggravated.
To learn more about your options for legal recourse in Southern California, contact a Los Angeles car accident attorney at Ellis Law for a free case review. Call us anytime, 24-7 at 310-641-3335.
Additional "Auto Accident Lawsuit" Resources:
Southern Cross Insurance, Pre-existing conditions https://www.scti.co.nz/our-policies/travelcare/pre-existing-conditions/
CMS.gov, At Risk: Pre-Existing Conditions Could Affect 1 in 2 Americans https://www.cms.gov/CCIIO/Resources/Forms-Reports-and-Other-Resources/preexisting.html