How COVID-19 Has Affected the California Court System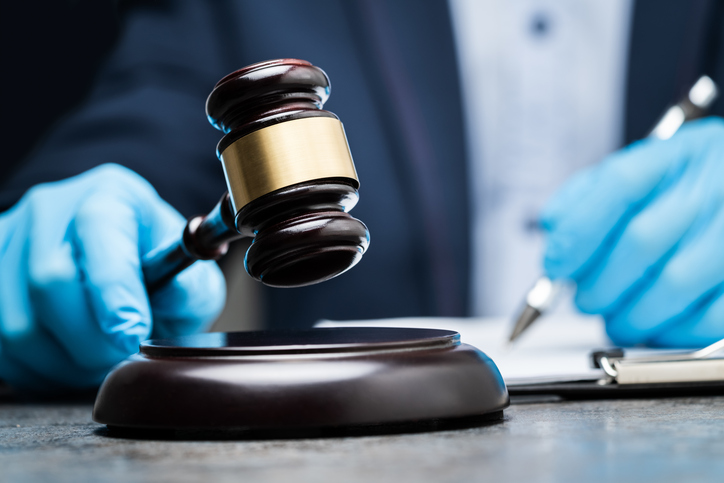 Though the COVID-19 pandemic has caused massive backlogs and delays in the California legal system, civil courts are active and injury victims and their families are encouraged to reach out to an experienced personal injury lawyer to start moving their case forward. Remote hearings and electronic depositions can expedite the process. Working with an attorney is especially important right now, as insurance companies are exploiting those who are facing financial difficulties by trying to get them to accept blatantly lowball settlement offers. Protect your rights by reaching out to Ellis Injury Law. We can step in to negotiate with the insurer and fight for the full value of your claim.
When will all the courts in California reopen? The truth is that every courthouse has its own rules. You can check the reopening status of the court where you expect to, or have already, filed your claim here.
California Extends Statute of Limitations for Personal Injury Lawsuits
On May 29 of last year, the statute of limitations for most personal injury cases in California was extended by 178 days (the extension was made retroactive to April 6, 2020). For some cases, such as those injury claims made against a public entity such as the city of Los Angeles or one of its employees, the statute of limitations for filing a notice of claim was extended by 119 days.
Despite extensions to the statute of limitations, the clock is still ticking on your right to file a claim for compensation. There is much that can be done right now to prepare your case and put you in the best position to obtain full compensation for your injuries and losses. The sooner you reach out to Ellis Injury Law, the sooner we can start our investigation into your accident and gather the crucial evidence needed to recover maximum damages.
Civil Lawsuits Moving Forward in 2021
At the beginning of the pandemic, the Judicial Council of California approved emergency rules allowing remote hearings and electronic depositions. In October 2020, legislation was passed to automatically extend any future deadlines for discovery, settlement conferences, and summary judgment motions when a trial date has been postponed.
Due to the use of electronic resources and mounting public pressure, many civil lawsuits – including personal injury cases – are beginning to move forward at a swifter clip in 2021. Even so, case backlogs in California's civil courts are considerable.
Case Backlogs in California's Civil Courts Due to COVID-19
A mountain of cases has piled up in California state courts due to the pandemic slowdown. Courthouses in LA County put all civil jury trials on hold until 2021. In other counties, civil cases moved forward at a snail's pace. Ventura County, for instance, had a backlog of 859 civil cases not yet entered into the court's system and 83 civil cases waiting to be worked on by court staff as of November 2019, even before the pandemic slowed everything down. Orange County held about 150 civil trials from March through December 2020, compared to the 900 trials they hold in a typical year.
Plaintiffs may be worried about the impact these delays will have on their lives. A good attorney can help you connect with medical treatment options and financial resources while your case awaits resolution.
An attorney can also help ensure your physical safety, as domestic orders of protection and emergency custody orders can still be secured from judges during normal business hours.
Are Expedited Hearings to the Gravely Ill Being Denied?
State lawmakers are calling on courts to disclose whether they have broken the law by failing to grant priority to cases where the plaintiff is gravely ill. The California Code of Civil Procedure, Section 36, provides for people who are suffering terminal illness with medical doubt of survival beyond six months to file a petition with the court for an expedited hearing within 120 days. It is always within your right to opt for a settlement or waive your right to a juried trial when faced with unavoidable delays.
When you partner with Ellis Injury Law on your personal injury case, we communicate regularly to keep you informed every step of the way. Don't wait until COVID-19 has subsided to reach out for your free consultation.