Gaps in FDA Drug Adverse Event Reporting System Concern Ellis Law Firm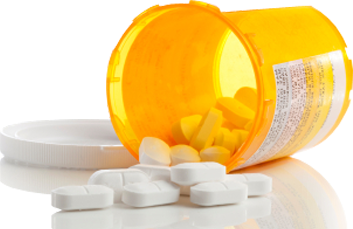 A new report assessing the efficiency and accuracy of the FDA adverse event reporting system has left the patient advocates at Ellis Law concerned. Gaps in the reporting system may be leaving patients vulnerable to dangerous and potentially life-threatening side effects associated with some common prescription medications. While legal help is available, Los Angeles product liability attorneys at Ellis Law would like to see improvements made to the FDA system based on the recommendations in this recent report.
The new report was published by the Institute for Safe Medication Practices (ISMP). This organization examined adverse event reports submitted to the FDA's Adverse Event Reporting System (FAERS) for a 12-month period between 2013 and 2014. Reports were either submitted directly to the FDA or through drug manufacturers. The ISMP scrutinized the submissions for completion, in order to make recommendations on how the system can be improved.
 FDA adverse event system flaws
The ISMP found that reports submitted directly to the FDA were much more complete than those submitted through drug manufacturers. Approximately 85 percent of reports submitted directly contained all essential information, such as the date of the adverse event and the age and gender of the patient. However, less than half of all reports submitted by drug manufacturers boasted the same completion rate. This left significant gaps in adverse event reporting that could impact the accuracy of drug information provided to patients and the healthcare community.
Concerns were raised over consistencies in system coverage as well. For example, the ISMP reported that while the current system works reasonably well for patients taking newer, brand name drugs, the system was not nearly as efficient for those taking older drugs or generic counterparts of brand name drugs. Reports for newborns and children were also more limited, as were reports of potential birth defects from taking certain types of medications.
Inconsistent reporting problematic
The report found that the current system also failed to provide a proper cause and effect between the drug and the side effect. This is particularly true in light of the fact that communication included in the FAERS did not always involve a complaint. In some cases, reports of prescription renewal notifications or patient education were also seen in the database, muddying the waters of accurate tracking. Reports of deaths were particularly problematic, since death of a patient is always reported to FAERS regardless of whether the death was associated with use of the drug in any way.
When the adverse event reporting system is inconsistent, tracking of side effects associated with medications is not efficient. This can be concerning in light of the fact that some drugs have been linked to serious side effects like pulmonary embolism, stroke and death.
Other medications, such as Actos, may increase the risk of cancer, which can also be a life-threatening situation for some patients.
Help from a drug side effects attorney
At Ellis Law, our team of dangerous drug lawyers believes patients have the right to know if the medications they are taking carry serious risk. When a patient is unknowingly injured by a drug, legal action can help pursue compensation for medical bills, lost income, and other non-economic losses.
We work with patients every day to protect their rights and get the compensation they are entitled to after suffering injuries from exposure to antidepressants, cholesterol and diabetes medications and hormone therapy.
If you have been injured by a prescribed medication, contact our team at 310-641-3335 for a free evaluation of your case to discuss your options for filing a personal injury lawsuit.