Fiery Torrence 6-Car Crash Kills 1, Injures 4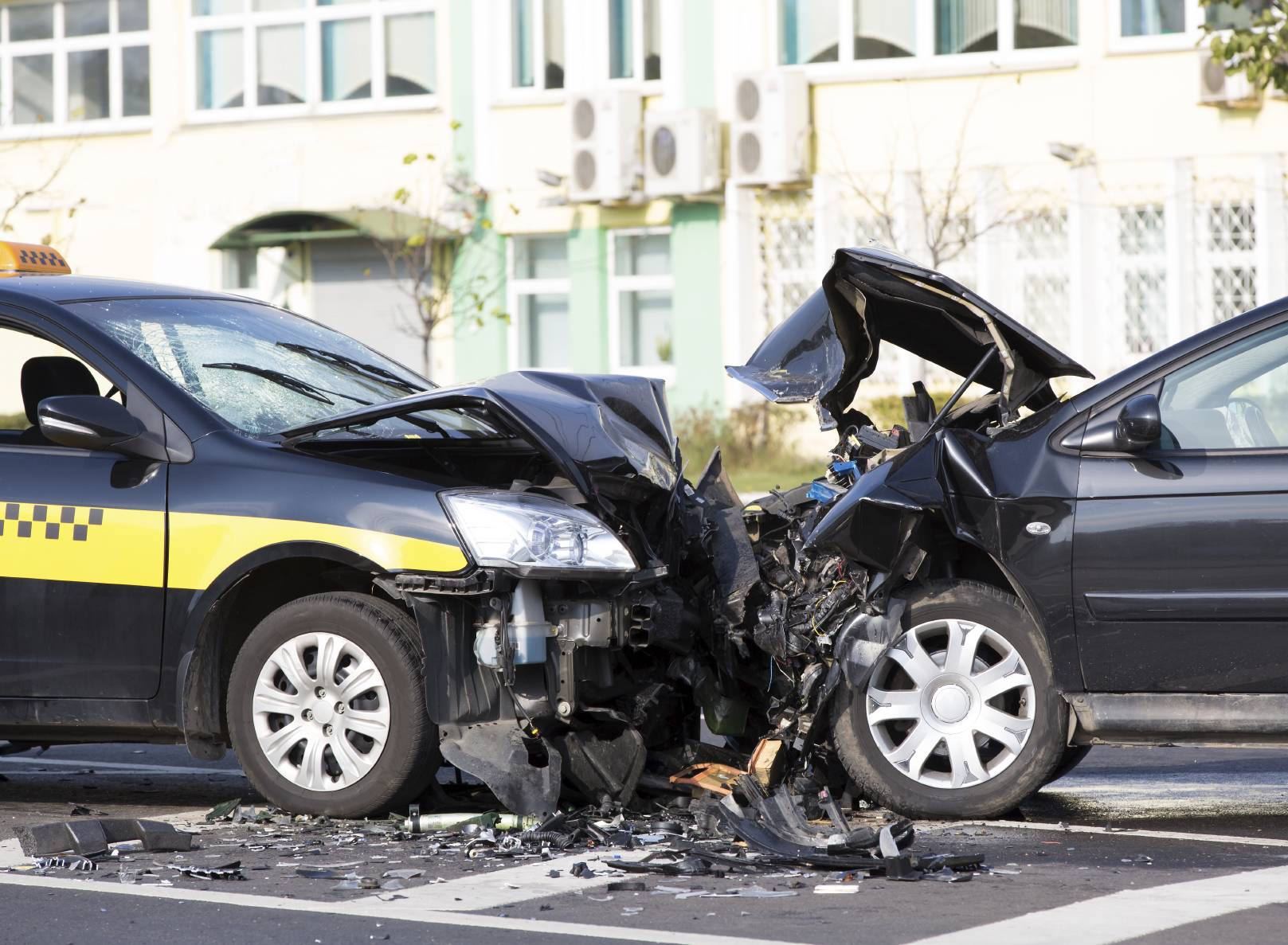 A dozen off-duty firefighters were not enough to save the driver of a truck who was trapped in his burning vehicle after crashing through an intersection in Torrance last week. The driver was pronounced dead at the scene while four others suffered minor injuries in the 6-car collision.
The crash took place at about 1:40 p.m. on Saturday, March 12. A 1984 GMC pickup truck travelling westbound on Torrance Boulevard at a high speed blew through an intersection and, according to reports, was apparently unable to stop. It hit a tree and then six other vehicles before striking a utility pole near Madrona Avenue and exploding in flames. The driver was the only occupant of the truck.
Streets closed in Torrance after fiery 6-car crash
A firefighter, Tad Friedman, narrowly missed being struck by the truck just before it hit the other cars. Friedman was on his way to a firefighters' volunteer event to raise money for child burn victims only 100 yards away from the crash. He and his fellow off-duty firefighters jumped into action, responding to the scene. The firefighters were unable to rescue the driver of the truck, however, because of the heat of the flames.
South California Edison shut down power to the nearby power lines while the fire was extinguished. Police also shut down Torrance Boulevard between Maple Avenue and Amie Street, as well as Madrona Avenue from Opal Street to Maricopa Avenue while they investigated the crash site.
Causes of fatal traffic crashes
A fatal car crash like the one in Torrance can have many different factors, including a driver's recklessness or inattentiveness, a mechanical malfunction, or even traffic signals that are mismarked by road crews during construction. Officials often investigate to determine the cause of the accident but this does not guarantee that victims will be compensated. For that, an insurance claim or personal injury lawsuit is often necessary.
The law recognizes the rights of victims to be made whole by the person or entity who caused the injury. Unfortunately, money cannot bring back a person lost in a traffic fatality.
However, a damages award or settlement can compensate for the financial losses related to injury or death that include:
Reimbursement of past medical expenses
Payment for expected future medical expenses
Compensation for pain and suffering
Lost wages and reduced earning capacity
Loss of consortium or marital relations
Funeral costs
To recover for these kinds of losses, a claimant needs to be able to prove that the wrongful actions were a proximate cause of the loss. This can require a experienced personal injury lawyer along with the help of expert witnesses who possess special scientific training.
Los Angeles car accident lawyers
If you have been injured in an auto accident because of the negligent or reckless actions of another, you may be entitled to compensation. The Ellis Injury Law firm offers skilled legal advice for anyone who has been harmed in a motor vehicle accident in LA.
Call 310-641-3335 to schedule a free case review with a skilled personal injury attorney to discuss your options.