Ellis Law News: Dozens hurt in casino bus accident on L.A. freeway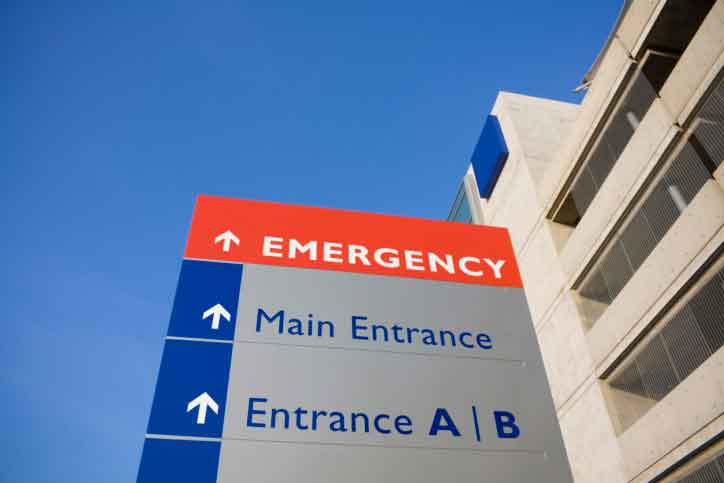 At least 50 people were injured Thursday when a chartered casino bus overturned after apparently swerving on Interstate 210 east of Los Angeles.
The accident occurred about 10 a.m. PT on eastbound 210 in Irwindale, just past the interchange with the 605 Freeway. The crash left the bus — with the front windows knocked out — resting on its side down an embankment beside train tracks.
The Da Zhen Travel Agency bus was headed to the San Manuel Indian Bingo and Casino, near San Bernardino, said the charter company, based in in Monterey Park, Calif.
None of the injured was in critical condition, KTLA-TV said, citing the Los Angeles County Fire Department. KTLA reported 50 were injured; the Los Angeles Times said 55. Most suffered cuts and bruises.
A doctor told the Times that most of the patients he treated at Los Angeles County-USC Medical Center were between 60 and 80 years old.
According to conversations on the California Highway Patrol radio, officers were seeking Chinese translators at the scene and at hospitals to help talk to passengers.
The Associated Press noted that the route is frequented by "gamblers' special" buses carrying tourists from the San Gabriel Valley to desert casinos and Las Vegas.
All lanes of 210 were shut down to allow emergency helicopters to land, creating a massive traffic jam winding back for several miles. The highway patrol opened the westbound lanes after about an hour, and some eastbound lanes were reopened just after 2 p.m.
Authorities did not immediately announce what caused the accident, saying the investigation was continuing.
Some witnesses said the bus was moving toward the carpool lane when the driver swerved and braked hard to avoid another vehicle, KABC-TV reported. A truck driver traveling behind the bus told the Times it was traveling about 70 mph before the accident.
Early reports said the bus had collided with a big rig, but one witness told KABC the bus clipped a car as it changed lanes.
What Happens When You Get Involved In An Charter Bus Accident?
Since buses and motor coaches can be massive in both size and weight, they can cause major damage when accidents occur. The speed of the bus or motor coach, along with specific traffic conditions, can cause significant property damage, serious injuries or loss of life. With an average of 360 million bus passengers each year, bus accidents are frequent occurrences in major city streets and highways.
The National Highway Traffic Safety Administration (NHTSA) estimates three hundred fatal bus crashes each year. However, a recent study by the Federal Motor Carrier Safety Administration (FMCSA), the organization that is charged with improving the safety of bus and motorcoach travel, showed that fatal crashes from bus accidents dropped 31% (319 to 221) from 1999 to 2009; there was a 21% drop from 2007 to 2009 (281 to 221). The study also showed that the 40% of these accidents involved school buses, 35% involved transit buses and 12% involved intercity buses. Injuries as a result of bus accidents were more significant in number. In 2009, there were roughly 20,000 people injured as a result of a bus accident.
Be Sure to Research the Bus Company Before You Buy Your Fare
Another factor in bus accidents, as in truck and tractor-trailer accidents, is the diligence of the bus company in properly maintaining the vehicles and monitoring its employees. Recently, the U.S. Department of Transportation (DOT) has instituted a crackdown on low-cost bus travel. Through its safety initiatives, the DOT found several companies, which typically travelled along the east coast corridor, improperly screening drivers for drug and alcohol consumption and not adequately inspecting their vehicles. These companies were also responsible for several deadly accidents in the last few years.
It is important that you research a bus company before you purchase a fare to travel on that company's bus or rent a motor coach for a group trip. In some instances, for example on a school bus or transit bus, a passenger does not have the option to choose which carrier to use. But, if you do have the option, it is important to investigate the safety record of the company with whom you wish to travel. The FMCSA's website provides a checklist of items for consumers to consider and links to check the safety records of the potential company. Please visit our links below to assist you with the navigation to their website.
What To Do If A Fatality Occurs In An Auto Accident?
When you are plunged into the depths of despair after losing a loved one in a car accident, you might be vulnerable to making poor decisions, such as accepting a fraction of the compensation that you deserve. One decision you should make is to contact a car accident attorney to explore your options after a person in your family has been killed due to a collision.
You might be able to file a wrongful death claim and get a feeling of justice being served and the compensation that you deserve, although it will not of course bring back your loved one. There is much satisfaction to be gained in seeing a negligent party brought to justice after a fatal vehicle accident. A good personal injury lawyer can work hard to make that happen and leave everyone feeling a little bit better after the terrible accident.
There are many scenarios, of course, for fatal vehicle accidents, such as:
Struck by a commercial truck
Hit by a city bus
Rammed by a commercial train
Thrown off course and into an immovable object by a motorcycle
Striking debris in the road that causes a loss of control and a deadly collision
Airbag deployed with too much force or fatal gases escaping
In all of these instances and others, a competent personal injury attorney will be careful to gather all of the evidence and begin to build a case that can help you to recoup the medical expenses that you have incurred, funeral expenses, lost income and even loss of companionship, which is quantified by the judge.
You do have to be careful when you hire a car accident lawyer because you will want an attorney that will handle your case with compassion and a lot of TLC, not in a numbers-crunching, business-as-usual manner. You also might need a lawyer that can come to your home or hospital bed if you are injured or overwhelmed by grief and not making public appearances.
In the vast majority of cases, your car accident lawyer will work on a contingency fee basis, not requiring payment until a verdict or settlement is reached. If you have a need for cash immediately, as in the case of a family where a primary wage-earner has died and little or no life insurance has kicked in, there are firms that will lend you money in anticipation of a successful verdict in court. These "settlement loans" should be taken out with extreme caution, but they can prove to be handy in a case of dire financial need.
It should be noted that in cases of a wrongful death claim, the wheels of justice move a bit more slowly than some would like. It could be months or years before you are given compensation by the court. Despite this delay, it is not advisable to eagerly accept whatever an insurance company is willing to give you. The company insuring the vehicle that struck your loved one's, for instance, will be aiming to keep its payout to an absolute minimum and fault equally shared.
As a for-profit business, the insurance company has no incentive for justice to be served or for huge sums of money to be granted to you for costs that do not come under typical insurance policies, such as loss of companionship and lost wages. These companies often put a lot of pressure on people who have lost loved ones to accept a quick settlement, sometimes threatening lengthy and costly legal battles, which you should accept if you have engaged an expert car accident lawyer.
Our team of Los Angeles car accident lawyers can build a case for you and get the compensation that you deserve, as well as justice to be served. The peace of mind gained from both of those rewards is hard to calculate, but it can certainly make the death of a loved one a bit less traumatic.