Halloween Taxi Rides Home Compliments of Ellis Law Firm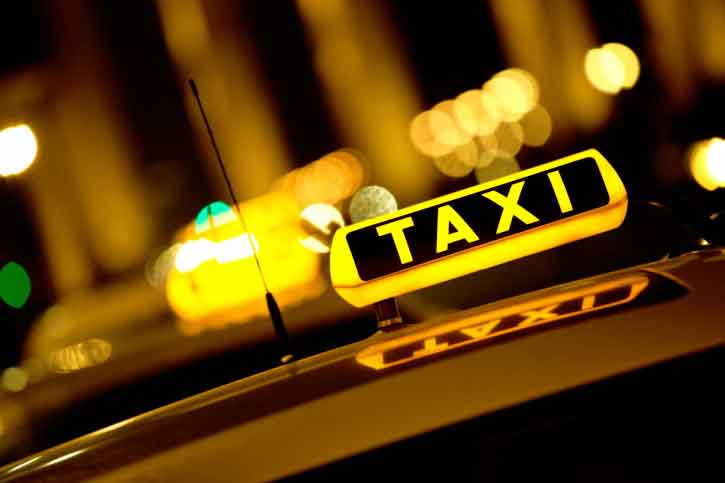 For many Halloween aficionados, the holiday involves much more than elaborate costumes, spooky decorations and haunted festivities. Alcohol –fueled parties are the source of an alarming number of deaths each year, and with October 31 falling on a Friday this year many are worried about a spike in drunk driving fatalities.
Let's keep 2014 a safe one for Halloween revelers and party-goers in Southern California.  As leading Los Angeles car accident lawyers, the legal team at Ellis Law can attest to the dangers of drinking and driving and would like to offer free cab rides on October 30 & 31st for anyone who is enjoying the parties at Couture Hollywood Night Club & Lounge.
Couture Hollywood Night Club & Lounge and Ellis Law are featuring free taxi rides to all attendees of the Monster's Ball on Halloween Eve and the Vampire Halloween Costume & Masquerade Party, both of which run from 10PM to 2AM. Just ask for your free LA Checker Cab voucher, and please note that mileage restrictions may apply.
Halloween drunk driving fatalities
23 percent of pedestrian fatalities on Halloween involve drunk drivers
Between 2008-2012, drunk driving accidents on Halloween night claimed the lives of 166 people nationwide
50 percent of all fatal car accidents on Halloween involve drunk drivers 
Local and state police enforcement are ramping up efforts to crack down on intoxicated revelers behind the wheel this year, so you're best bet is to plan ahead and assign a designated driver, or take advantage of a free cab ride home from the masquerade party at Couture Hollywood Night Club & Lounge.
Take measures to prevent yourself or a loved one from becoming another Halloween statistic:
Don't drink and drive – even a couple of cocktails is one too many
Avoid texting &driving
Choose to celebrate responsibly
Ramifications of drinking & driving
Besides the catastrophic personal injuries or fatalities that a drunk driving accident can cause, individuals who are convicted with a blood alcohol content of .08 or higher can face the following penalties:
Jail time from 4 days to 16 months depending on the number of offenses
Fines and penalties from $1,000 to $18,000
Revocation of your driver's license
Impoundment of your vehicle
The bottom line is that a DUI conviction is a serious offense with long-term consequences that can uproot your entire life. Driving buzzed is the same as driving drunk – and the risk is simply not worth it.
Los Angeles personal injury lawyer Andrew Ellis has been helping drunk driver accident victims for more than 20 years, and hopes that you will party responsibly this year, and keep our roads safe.
Pick up your Free Cab Ride Home* vouchers at Couture Hollywood Night Club & Lounge on October 30 and 31st.