Los Angeles Elevator Accident Attorney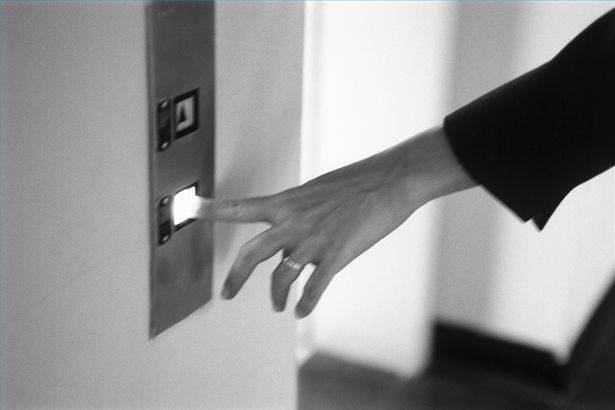 While personal injury lawsuits involving fatal elevator accidents are relatively rare, the very notion of a Tower-of-Terror plummet to the ground is enough to make any American think twice about taking the stairs instead whenever possible. Nationally, about 27 people are killed in elevators each year, though the U.S. Bureau of Labor Statistics reports that another 10,200 elevator passengers are seriously injured each year.
These premises liability cases can be extremely complex due to the number of parties involved. Property owners often point the finger at maintenance contractors. Repair technicians point their fingers at elevator manufacturers, who in turn blame the property owners again; and so the blame game continues.
The Los Angeles premises liability attorneys at Ellis Injury Law are dedicated to uncovering the true story of negligence. If you or a loved one has been harmed by an elevator accident in California, call 310-641-3335 for a confidential assessment of your case.
Types of elevator accidents
According to data collected by The Center for Construction Research and Training and the National Institute for Occupational Safety and Health, there are several types of elevator fatalities:
Falls – Responsible for about 49% of all fatalities
Caught in / between – Responsible for about 21% of all fatalities
Struck by – Responsible for about 15% of all fatalities
Collapse – Responsible for about 9% of all fatalities
Electrocutions, explosions & falling debris – Responsible for about 6% of all fatalities
Most people injured by elevators are installers and repairers. Engineers, construction supervisors, electricians, janitors and maintenance workers are also commonly injured. Almost all fall deaths involved individuals stepping into an open elevator door when there was no car available. "Caught in between" and "struck by" deaths often involve getting caught in the elevator doors or the space between the elevator and the shaft.
A seven-year study by the George Washington University Emergency Department found that the most frequent causes of traumatic injuries related to elevator accidents included:
What causes elevator failure?
While there are many fail-safes designed to protect elevator workers and passengers, negligence can cause elevator failure.
Possible reasons for elevator failure uncovered by premises liability attorneys may include:
Failure to inspect and maintain elevators
Failure to adhere to building and safety codes
Failure to warn workers and passengers of hazards and risks
Defective products, repairs or maintenance work
Victims of elevator accidents may be entitled to compensation for:
Past, present and future medical expenses
Lost income and lost earning capacity
Emotional pain and suffering
Wrongful death cases often include compensation to cover funeral expenses and loss of companionship.
Sometimes elevator accidents are traced back to:
Elevator malfunction – Sudden stops, abrupt landings, lurching, and power failures may be traced back to maintenance workers running safety tests without knowing passengers were aboard the elevator. Faulty sensors and broken buckets can also be responsible for erratic activity.
Failure to open – Overloading elevators beyond capacity and broken sensors may put people in a terrifying situation where the doors of an elevator either do not open or fail to open & close properly at the right time, causing a crushing injury.
Power failures – It is up to property owners to supply backup generators in the event of a power failure.
Elevator maintenance concerns – Metal cables, pullies, counterweights, bolts, screws, motion sensors, computers, electronic motor components, grinding parts, grease, and other components of an elevator need to be checked regularly and maintained.
The LA premises liability lawyers at Ellis Injury Law will examine maintenance schedules and records, as well as personnel activities at the time of your injury to determine if negligence was a factor in your elevator accident.
Liability in LA premises liability lawsuits
A premises liability lawsuit may implicate the elevator seller and manufacturer (including all components retailers and wholesalers), maintenance and repair companies, private contractors who worked on the elevator, and building owners. Most commonly, we see building owners held liable for elevator malfunctions that result in deaths or injury. In general, building owners must act responsibly in the care of their elevators.
Building owners may be found negligent if:
They do not follow manufacturer instructions and recommended maintenance schedules
They do not use qualified maintenance companies
They do not act promptly and efficiently to repair broken elevators
They do not take the elevator out of service when it is working improperly
Recent California elevator accident lawsuits
California has seen a few high profile elevator accident cases in recent years:
Woman Crushed By Malfunctioning Long Beach Elevator: 48-year-old Annette Lujan, a nine-year employee of Cal State University Long Beach, died in an on-campus elevator accident. After being stuck in the elevator for quite some time, the doors of the elevator were wedged open between the second and third floors and the woman tried to climb out. Suddenly, the 2,000 pound elevator moved, crushing her, according to NBC Los Angeles. Though the elevators passed inspection recently, several employees said the machines hadn't been operating well for the past few weeks. The employees told the Contra Costa Times that the elevator would "make strange grinding noises and the doors would sometimes open before the car was level with the floor."
Mechanic Killed By San Francisco 49ers Stadium Elevator: Donald White, a 63-year-old elevator mechanic working at the new Levi's Field, died suddenly when the elevator's counterweight came down and struck him while he was working on a ladder. Records show that Schindler Elevator Corporation, the main building contractor behind the stadium project, had been fined $25,000 for a serious accident at a Palo Alto construction site. In that case, 32-year-old Kenneth Andrews sustained multiple fractures after falling 19 feet down an elevator shaft. Since 2008, the company has been fined a total of six times for other California elevator accidents. All in all, Schindler paid out $165,000, according to NBC Bay Area News.
Santa Clara County Court presides over $1 million settlement after elevator accident: 27-year-old Chad Hurlbut suffered head and neck injuries, as well as post-traumatic stress disorder and emotional injuries, following a 2010 elevator accident. He had been working as a painter at the Sobrato Organization headquarters in Cupertino, California, when his bucket lifted to the ceiling and he was crushed into the steel beams he was painting. Hurlburt claimed that a supervisor told him the elevator was turned off and that he had seen an "out of order" sign earlier in the day. A miscommunication led to employees attempting to use the elevator and being ignorant of the fact that someone was working on the elevator that day. A massive settlement was negotiated on the first day set for trial.
Need a California premises liability lawyer?
Ellis Injury Law has the necessary resources to pursue a complex elevator accident lawsuit in California.
Our Los Angeles personal injury attorneys have secured more than $100 million in verdicts and settlements over the last 20 years. With a team of investigators, medical experts, engineers, workplace safety experts, and psychologists, we can afford you the best representation possible.
Call 310-641-3335 for a free confidential case assessment. You only pay your LA premises liability lawyer if the case is accepted and you receive compensation.