Driver Charged with DUI, Other Charges, After Fairfax Crash with Uber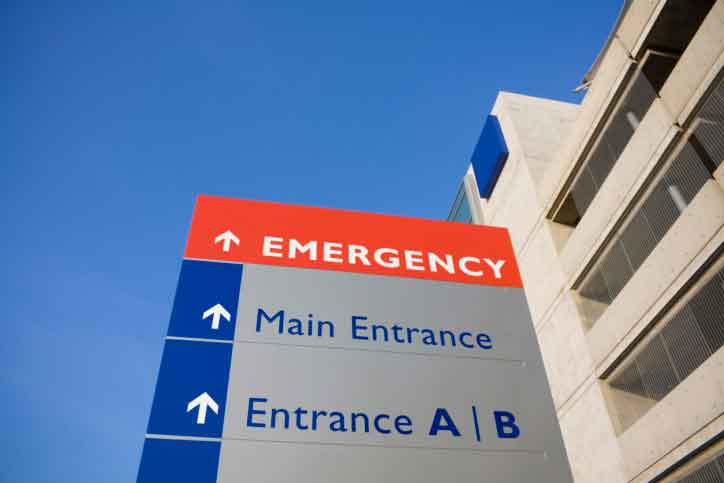 Early on New Year's Day, at about 6 a.m., 37-year-old Michael Steward Forno of Los Angeles allegedly caused two separate accidents that left a half dozen people injured. A group of bystanders reportedly stopped Forno as he attempted to flee the scene.
Suspected DUI accident injures 6 people
Forno, who was allegedly drunk at the time, was driving a Mercedes SUV when he ran a stop sign and crashed into a Prius at 7432 Melrose Ave. and then crashing into a building.
The Prius was full of passengers and being driven as an Uber vehicle. Six people were hurt in the crash and four of those were listed in critical condition and two in serious condition. According to Sgt. Gura of the Los Angeles Police Department, one of the injuries was life-threatening. Forno is said to have wandered around after his SUV overturned and then he tried to flee the scene but onlookers stopped him until police arrived.
Driver to appear in court later in January
The Fairfax crash was reportedly not Forno's first offense of the night. According to LAPD, he was also at fault in a hit and run acccident with no injuries near the Magic Castle, just before the Fairfax crash.
Forno was charged with a felony DUI and several other counts following the crash. If found guilty, he could face more than 14 years in state prison. He has plead not guilty, and is scheduled to reappear in court on January 17.
Who is liable for a DUI crash with Uber vehicle?
California follows a fault-based system for car accidents. In cases where a driver who causes an accident resulting in injuries is found guilty on DUI charges, there is strong evidence that they were also liable for the resulting injuries. However, not every case is clear-cut. For example, the other driver may also be partially at fault.
Another issue that can arise is the ability to collect compensation for the victims. California requires drivers to maintain liability insurance, but that does not guarantee that every driver complies with the law, or that the insurance will be adequate to cover all of the injuries. In a case like the Fairfax crash, there were four seriously injured passengers in the Prius, and mounting medical bills could deplete an insurance policy quickly.
In this type of accident, if the Uber driver bore any fault, then his or her insurance would also come into play. California and Uber both require drivers to carry insurance, but often that insurance will exclude coverage of ride-sharing activities. Uber must provide a $1,000,000 policy during active rides, but again, this amount can be depleted quickly when there are numerous serious injuries.
Consult a Los Angeles car accident attorney
If you have been injured in a car accident because of someone else's negligence or recklessness, there may be legal recourse to help you recover. The issues and procedures can be complicated, but Ellis Injury Law is here to help.
For more than two decades, we have been helping injury victims recover against at-fault drivers and insurance companies. Contact Ellis Law today at 310-641-3335 for a no-cost consultation.
Additional "Fairfax Uber Crash" Resources:
KTLA, Alleged DUI Driver Charged in Fairfax Crash That Left 4 Uber Passengers Critically Injured New Year's Day, http://ktla.com/2018/01/04/alleged-dui-driver-charged-in-fairfax-crash-that-left-4-uber-passengers-critically-injured-new-years-day/
NBC Los Angeles, Good Samaritans Stop Suspected DUI Driver From Fleeing Scene After Crash, https://www.nbclosangeles.com/news/local/Five-Hurt-Building-Crash-Hollywood-Melrose-467537033.html