Dreams Come True at Create A Smile's Golden Dreams Gala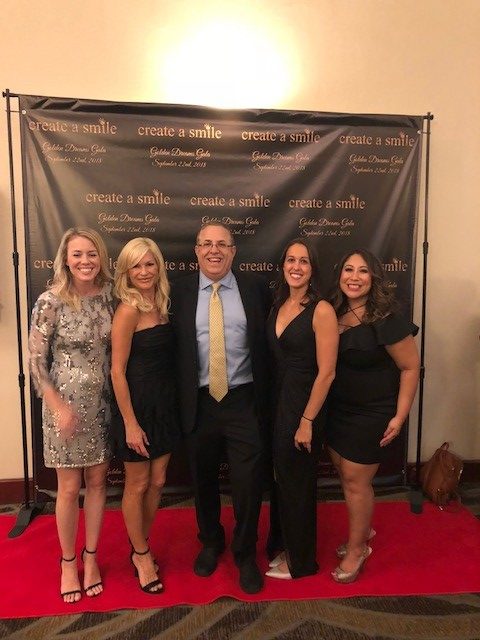 Dreams came true at the Create a Smile Foundation's Golden Dreams Gala on September 22. Create a Smile is a nonprofit dedicated to helping children with cancer by providing special, one-of-a-kind experiences and gifts. Past experiences have included trips to Disneyland, parties where everyone is a princess, and free iPads.
Ellis Law Corporation was proud to be a Silver-level Fashion Show Sponsor of the gala, held at the Embassy Suites Hotel in Garden Grove. Our sponsorship allowed 3 Smile Families and Smile Children to attend the fashion show.
Andy Ellis: Create A Smile Is "One of the Best" Charity Organizations
Ellis Injury Law has a long history of supporting charitable organizations that measurably improve the lives of others. Lawyer Andy Ellis says of the Create a Smile Foundation: "This foundation works directly with families and kids who are suffering from childhood cancers. Shereen and her company do wonderful things like bring balloons and costumes and other games to kids while they're treating for their cancer. In my opinion, it's one of the best direct hands-on foundations there is. It's an honor to sponsor this wonderful organization and help them do the good work that they do."
Create a Smile is a good Los Angeles area neighbor, reaching out to its community to provide thoughtful and creative service.
Brings Joy to Children Being Treated for Cancer
Create A Smile works with hospitals and cancer support organizations to reach children who are undergoing treatment for cancer. It provides gifts and trips to provide the highest possible quality of life as the children are being treated.
Create A Smile was founded 6 years ago by two women when a family member was diagnosed with cancer. Since then, they have brought joy to a number of children fighting cancer. Andy Ellis and his team are proud to sponsor their work.