Delta Flight 89 Dumps Jet Fuel on L.A. Schools, Injuring 60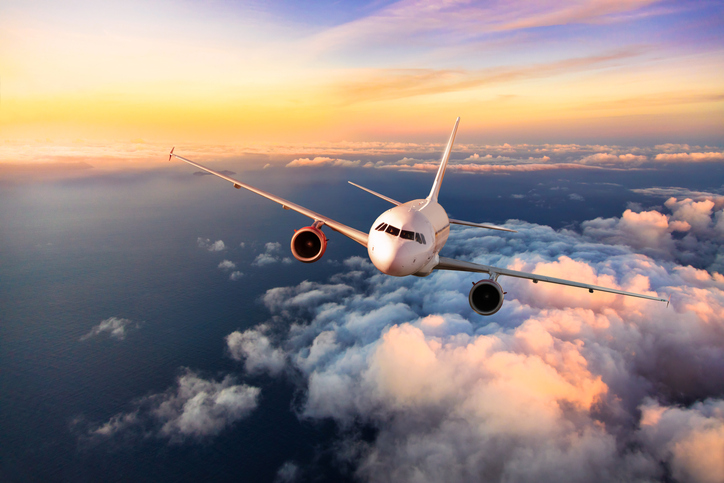 In an almost unimaginable scenario, children playing at recess at Los Angeles area schools were doused in jet fuel after a Delta flight experienced engine trouble shortly after take-off. Long-term health effects may persist for those exposed to the fuel, entitling parents and their children to pursue their legal right to compensation for their losses.  
Deviations in Standard FAA Procedure Injure L.A. Area Students and Adults
Delta Air Lines Flight 89 experienced engine malfunction shortly after departure on the afternoon of January 14, 2020. Destined for Shanghai, the airliner returned to L.A.X. and landed safely – but only after flight crew members dumped fuel to get the 20-year-old Boeing below its maximum landing weight.
While this is considered a routine procedure to land safely, the aircraft was not flying high enough for the fuel to atomize and disperse, causing it to land on local elementary schools. Normal procedure requires aircraft to fly over unpopulated areas at a higher altitude to avoid exposing people to the potentially hazardous fuel. The FAA quickly released a statement assuring the public that they were "thoroughly investigating the circumstances behind today's incident."
60 Children and Adults Were Treated for Skin Irritation and Upper Respiratory Issues
A total of 14 schools and 60 people were affected by the dump, according to officials. Emergency services personnel treated:
20 children and 11 adults at Park Avenue Elementary in Cudahy
16 people at David Starr Jordan High School (South Gate) and 93rd Street Elementary (Avalon Gardens)
Six patients at Tweedy Elementary in South Gate
Six patients at San Gabriel Elementary in South Gate, and
One adult at Graham Elementary in Florence-Graham.
The injuries treated on the scene included skin irritation and upper respiratory issues. Though the symptoms were not life-threatening, that is little consolation to parents dealing with the shock and uncertainty of their children's jet fuel exposure.
What Can Parents Do After Their Children Were Exposed to Jet Fuel?
The acute effects of jet fuel exposure in children include:
Burning eyes
Coughing
Shortness of breath
Headaches
Abdominal pain
Vomiting
Fever
Drowsiness
Irritability
Convulsions
Unconsciousness
Pneumonia
A study released by the Agency for Toxic Substances and Disease Registry found that exposure to JP-5, JP-8, or Jet A fuels can cause dermatitis, decreased immune response, hearing impairment, diminished neurological function, and liver damage. The long-term carcinogenicity has not been studied.
Public health officials advised residents to avoid contact with chemical residue and go home for a full head-to-toe shower with soap and water. Contaminated clothing should be washed separately with regular detergent and discarded if odors remain. Mild skin irritations and upper respiratory irritation should improve on their own in the coming days, but those with lingering health issues should consult a medical provider. Californians can dial 2-1-1 to receive the latest information regarding the incident.
Explore Your Legal Options with a Free Case Review
Ellis Law Corporation is a top-rated Los Angeles-based personal injury firm that has secured over $350 million for local residents who have been injured through someone else's negligence. If you have questions about your legal rights or pursuing compensation for your suffering, it costs nothing to schedule a consultation with one of our personal injury lawyers. In cases like this, you could be entitled to money to cover your medical expenses, lost wages, and an estimated amount of pain and suffering. If we agree to represent your claim, the money for our services comes out of the compensation we secure on your behalf. Contact us to discuss this recent incident. We are here to listen. We are here to help.
Additional resources: