Deadly Train Accidents Spur Nationwide Safety Advisory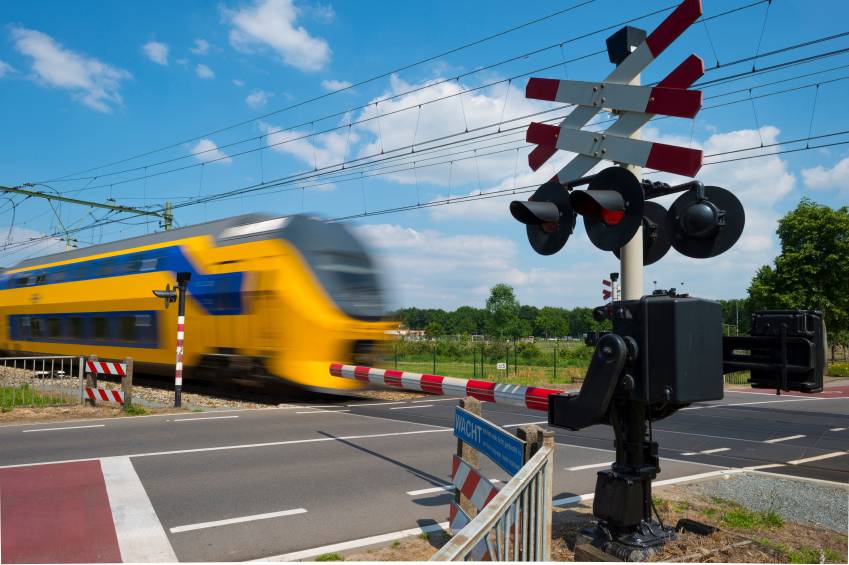 In response to a dozen deaths and hundreds of injuries in two major train accidents, the Federal Railroad Administration has issued a safety advisory for America's sprawling passenger railway system. The advisory spotlights the horrific accidents in Philadelphia which killed eight and injured two hundred and the 2013 derailment of a Metro North train in the Bronx, NY which killed four and injured sixty three.
In both cases, excessive speed was the cause of the accidents and the high death and injury toll. In the Philadelphia Amtrak derailment, the National Transportation Safety Board determined that the train derailed entering a curve at over a hundred miles per hour. In the NY derailment, the train flew off the rails around a tight curve doing eighty-two miles per hour.
If you are involved in a railway crash or derailment, the California train accident attorneys at Ellis Law can investigate your situation and clarify the intricate liability issues that pertain to these cases. There is no substitute for experience when you're going head to head in court against multiple defendants – which may include the train company, local municipalities, negligent drivers and more – who are spending big bucks to elude blame. To learn about the legal avenues open to train accident victims in the pursuit of justice, call us today at 310-641-3335.
New speed regulations highlighted in advisory
The federal agency is ordering railroads to specify points along their routes where trains need to reduce their maximum authorized operating speeds by more than twenty miles per hour as they approach a bridge or a curve. The railroads are to install signage throughout the nation's rail system that clearly display maximum operating speeds and additional special signage in those stretches of track that call for extra caution and a reduced speed such as bridges, crossings, and curves.
In the wake of the tragic Metrolink crash in February in Oxnard, California residents are all too aware that the crossing there is one of the deadliest crossings in the state.
TheFederal Railroad Administration is also telling railroad companies to modify their existing automatic train control technology which emits an audible warning when a train is speeding so that trains comply with the new speed restrictions on those sections of track requiring more caution.
There are some railroads that still do not have automatic train control technology, so those systems are being instructed to supply a second crew member in the cab to monitor speed and track conditions in those track sections that have designated speed restrictions.
In Westchester County, just north of New York City, another deadly Metro North accident earlier this year claimed the lives of six people and injured fifteen when a Mercedes SUV got caught between the safety gates and a train traveling fifty eight miles per hour plowed into it, killing the driver. Although the speed was just under the maximum limit for that stretch, the engineer was not able to brake in time.
Tragedies at California train crossings a cause for action
Residents of southern California are all too familiar with the dangers of deadly train crossings. The Oxnard Metrolink crossing was the site of a deadly accident in February in which a veteran engineer was killed and twenty eight people were hospitalized when a truck reportedly became stuck on the tracks. The driver abandoned the vehicle just before the crash. Poor lighting and visibility at the Oxnard station may also have contributed to the accident and its aftermath.
Filing a California train accident lawsuit
For train accident victims in California, a personal injury lawsuit may be your only opportunity to be compensated for any injuries or loss of income you have or will suffer as a result.
In the case of the Oxnard crossing accident, was the driver at fault? There is also the concept of vicarious liability in effect in California, where the owner of the driver's company may be found liable for damages. Did the station conditions—light, visibility, maintenance, etc—play a role in the accident? All of these factors must be carefully examined and weighed by a team of veteran Los Angeles railroad crossing accident attorneys.
If you have been a victim of a railroad accident and deserve to be made whole, call Ellis Law and our Los Angeles personal injury attorneys will advise you on your legal rights. The Ellis Injury Law firm offers skilled legal advice for anyone who has been harmed in a railroad accident in Los Angeles or Southern California. Call 310-641-3335 to schedule a free case review and to discuss your options.