Childhood Concussion Raises Risk of Dementia in Later Life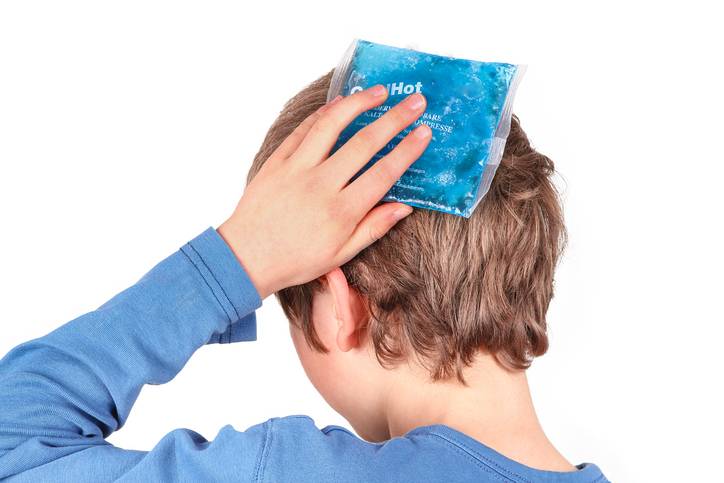 A recent study indicates that people who suffer a traumatic brain injury (TBI) are 25% more likely to develop dementia later in life, and that the risk lasts up to 30 years or more. In the first year after a TBI, the risk of developing dementia rises 4- to 6-fold.
Several or more severe TBIs increased the risk more than one TBI of average severity.
The study was conducted on more than 3.3 million people aged 50 or above in Sweden. It looked at people diagnosed with TBI and dementia between 1964 and 2012. It is one of the largest studies of its kind ever conducted, and gives results from what one observer termed an impressively large group of people. The results were published in PLoS Medicine.
As large as the cohort in Sweden was, observers cautioned that it only shows correlation between TBIs and dementia. It does not show a cause-and-effect relationship between receiving a TBI and developing dementia.
Further study is needed to determine whether a causal relationship exists.
In any case, be sure to seek counsel from a traumatic brain injury lawyer if you or someone you know is suffering from a TBI.
Childhood TBIs Increased in the U.S. From 2001 to 2012
The study is particularly timely, given the sharp rise in childhood concussions and TBIs. Concussions are the mildest form of TBI. Between 2001 and 2012, the number of children admitted to emergency departments across the country for TBIs related to sports and recreation activities doubled.
TBIs can be caused by the brain being jostled back and forth within the skull, as with concussions, or by direct impact of an object against the head, as in an accident, or a fall.
There were 2.8 million total emergency department visits and hospitalizations for TBIs for all ages in the U.S. during 2013, the latest year for which statistics were available.
TBIs can cause headaches, memory loss, emotional impairment, lack of cognitive function, and can result in severe injury, including loss of limb or other functioning, and quadriplegia.
Experienced Los Angeles Brain Injury Lawyers
TBIs and their effects can be a tragedy, especially for children. If you have a child who has suffered a TBI, especially from a concussion in circumstances where negligence on the part of a supervisor or institution may have been a contributing factor, contact an experienced Los Angeles brain injury attorney today.
TBIs can result in steep medical bills, extensive therapy, and the need for life-long care and specialized equipment. Unfortunately, all too many people in Southern California are harmed by TBIs annually.
Attorneys at Ellis Injury Law have decades of experience successfully litigating brain injury cases. Contact us now at 310-641-3335 for a free consultation, and to see how much your case might be worth.
More resources on the link between childhood concussion and dementia risk later in life:
Bharath. "Experienced concussion in childhood? It may lead to dementia, says study." PressKS. February 1, 2018. https://www.theguardian.com/science/2016/aug/23/childhood-concussion-linked-to-lifelong-health-and-social-problems
Duan, Christy. "Traumatic brain injury linked to increased dementia risk: Report." January 31, 2018. http://abcnews.go.com/Health/traumatic-brain-injury-linked-increased-dementia-risk-report/story?id=52719638
Weinstein, Cheryl Platzman. "More evidence traumatic brain injuries raise later dementia risk." Reuters. January 31, 2018. https://www.reuters.com/article/us-health-dementia-brain-injury/more-evidence-traumatic-brain-injuries-raise-later-dementia-risk-idUSKBN1FK3B3