Car Crash Involving Actor Will Ferrell Leaves 2 Hospitalized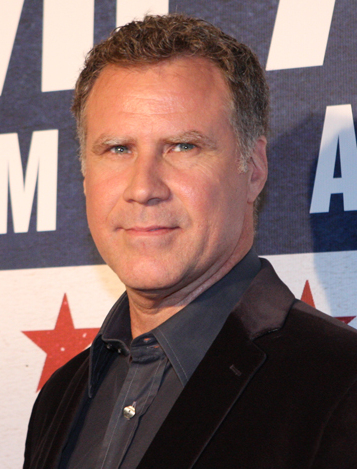 Actor Will Ferrell and three others traveling with him were struck on a California freeway by another vehicle. No fatalities or serious injuries were reported. The actor, age 50, had been hosting a voter registration event in San Diego on Thursday, April 12. Ferrell was on his way back to Los Angeles that evening with three of his colleagues when another driver sideswiped their SUV, causing it to swerve into the center divider median, and subsequently overturn.
[Photo by Eva Rinaldi [CC BY-SA 2.0 (https://creativecommons.org/licenses/by-sa/2.0)], via Wikimedia Commons]
Few details about the crash are known
Ferrell was a passenger in the SUV, along with colleagues Andrew Steele and Carolina Barlow. The SUV was driven by Mark Thompson, who is Ferrell's longtime driver. As of Saturday, Thompson and Barlow remained hospitalized in stable condition. Their injuries were not disclosed, but Barlow was initially said to be in critical condition. The 27-year-old woman was reportedly not wearing her seatbelt.
United Talent Agency, which represents the actor, released a statement that noted that Ferrell is, "staying close by as his friends are being treated, and has expressed his deep gratitude to the first responders who were immediately at the scene and to the hospital team that took such great care of them." Ferrell and Steele were evaluated by paramedics at the scene, and taken to an Orange County hospital, but both are said to be largely unhurt.
Driver fatigue said to be a factor in the crash
The rollover crash happened at around 11 p.m. on Interstate 5 near Aliso Viejo. Ferrell's SUV had been traveling northbound in the carpool lane, not far from La Paz Road. The driver of the other vehicle, a Toyota, had reportedly fallen asleep at the wheel. That's according to California Highway Patrol (CHP) Officer Rafael Reynoso. The identification of the driver has not been released, and it's unknown whether the driver was taken into custody or charged with any crime.
Along with distracted driving and drunk driving, drowsy driving is a major cause of motor vehicular accidents. When litigating lawsuits that involve drowsy driving crashes, personal injury lawyers may argue that a sleepy driver failed to exercise reasonable care toward protecting the safety of others on the road.
How our car accident lawyers can help
Anyone who has suffered injuries or other losses due to the negligence of another driver may be entitled to financial compensation. The Los Angeles car accident lawyers at Ellis Injury Law have earned a reputation for providing effective, vigorous legal advocacy services throughout southern California. We've secured millions on behalf of our injured clients. Will you become our next success story? Call us today at 310-641-3335 to schedule your complimentary, no-obligation case review.
Additional Will Ferrell Car Crash Resources:
CNN, Will Ferrell unhurt, feeling 'grateful' after car accident, https://www.cnn.com/2018/04/13/entertainment/will-ferrell-accident/index.html
USA Today, Will Ferrell is unhurt, 'grateful,' following serious car crash, https://www.usatoday.com/story/life/people/2018/04/13/ferrell-accident-car-crash/514611002/