Calculating Damages in a Personal Injury Case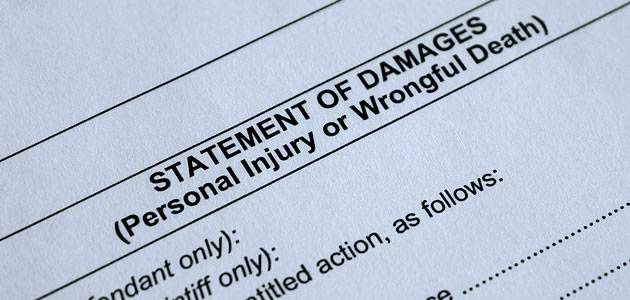 When a fall, motor vehicle accident, or workplace mishap causes serious harm, the law affords remedies to seek compensation from negligent parties. If you're considering legal action after a preventable accident, you're probably wondering how much your case is worth. In personal injury cases, monetary damages may be ordered by a judge following a trial, or negotiated by both parties and their legal counsel in an out-of-court settlement.
Calculating the exact amount of money that fairly represents your physical, emotional and economic losses — both past and future — can be challenging, especially when you're suffering, unable to work, and facing the prospect of ongoing therapy and lost earnings.
How much is my personal injury worth?
There is no hard and fast rule when it comes to calculating damages in a personal injury case. The circumstances and liability issues raised in personal injury claims are invariably unique, but they are all influenced by similar factors. After a thorough investigation and case review, an experienced attorney can offer clients a reasonable estimate on the kind of money award likely to be recovered. However, there is no secret formula or fail-proof system for predicting an insurance settlement or court award.
The value of your case will depend greatly on the type, severity and long-term consequences of your injuries. "Soft" injuries such as muscle strains, torn ligaments and whiplash historically net lower payouts than "hard" injuries like broken bones and fractured vertebra.  If the accident resulted in catastrophic injuries such as brain damage, paralysis or loss of a limb, payouts typically climb higher.
Other considerations that impact the value of a personal injury claim:
Your age at the time of the accident: a 25-year old who suffered catastrophic injury may secure a higher award than a 75-year old.
The scope and prognosis for your injuries: will you need extensive rehabilitation, ongoing care or special in-home modifications?
Lost wages and ability to return to work.
Did the injury cause whole or partial loss of future earning capacity?
Has the injury negatively impacted the quality of your life?
Have your spouse or children suffered?
Has the injury caused anxiety, depression and emotional distress?
In broad terms, serious injuries that entail long recovery periods, extensive medical treatment and/or permanent disability produce considerably larger settlements.
Calculate damages in personal injury claims
Attaching a dollar figure to the consequences of a herniated disc, broken hip or other personal injury comes down to five basic categories of damages:
Medical expenses – including bills incurred up to the time of the settlement or trial, as well as payment for anticipated hospital visits, treatments and medications during the plaintiff's lifetime
Lost income – personal injury compensation will always factor in the amount of wages lost by the plaintiff, in addition to projected loss of earnings due to upcoming surgeries or incapacitation.
Pain and suffering – Unlike hospital bills and employment wages, pain and suffering has no set dollar value. Pain and suffering damages account for injuries that have disrupted your life, or made even the simplest tasks difficult.
Loss of enjoyment – When painful injuries affect the quality of your life or keep you from participating in your favorite activities, whether it's gardening or playing tennis, you can also seek loss of enjoyment compensation.
Loss of consortium – The courts recognize that serious personal injuries affect not only the victim, but their spouses and family. When this relationship suffers due to loss of companionship, support or intimacy, loss of consortium damages may be given.
Los Angeles attorneys working for you
With more than 20 years of experience, the personal injury attorneys at Ellis Law leverage the knowledge, strategies and resources to get the most for your claim. If you've been injured and need legal assistance from a dedicated, award-winning firm, contact our California offices for a free case evaluation.
Recent injury settlement news
Chicago Tribune, Jury hits U. of C. hospital with $53 million malpractice verdict, http://www.chicagotribune.com/business/ct-u-of-c-malpractice-verdict-0701-biz-20160630-story.html